Top 10 Tips for Selling Your Car
The easiest way to sell your old car is to trade it in for a newer model at a dealership or via an online car buying service. However, trading your car in, will often give you the lowest price. Selling your car privately will likely result in better value, but is less convenient so here are our top tips on how to sell your car.
Get the Price Right
Don't over or underestimate the value of your car. You can get a free valuation online, on websites such as AutoTrader. You can also check the price of similar cars online or in magazines. Remember to take the age, condition and mileage of the vehicle into consideration.
Deep Clean the Car Before Selling
A quick way to boost your car's value before selling is to simply clean it. Buyers will often judge a used car on first impressions, if the car does not look cared for and clean, a buyer may be immediately turned off. To get the most value for your car, you could take it to a professional valeter or detailer, for a professional deep clean.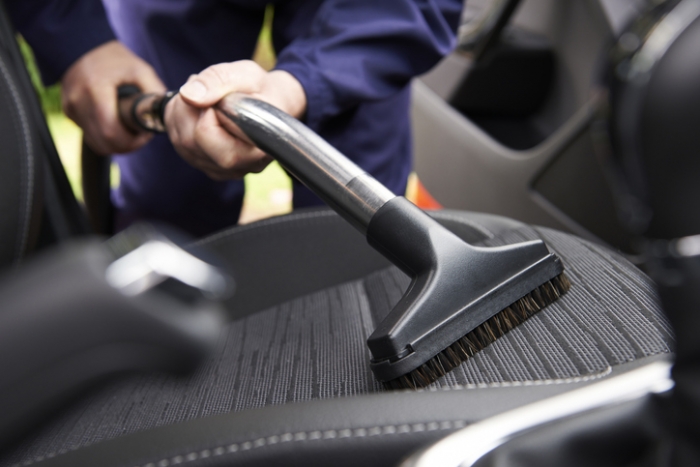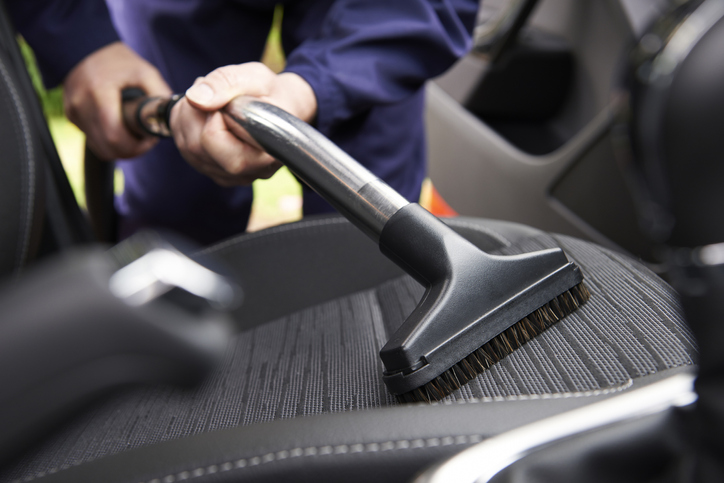 However, you may decide to clean the car yourself. Start by cleaning the outside of the vehicle, then follow with a wax and polish, to make the car shine like new. Once the car's exterior is gleaming, move onto the interior.
Remove everything from the car, including mats and begin by deep cleaning the floors and seats, then finish the clean off with the windows and an air freshener.
If your car is harbouring unwanted odours such as smoke or pets, then read more on how to remove smells from car upholstery here.
Repair Any Damage
When cleaning the car, you may come across minor damage to the car's paintwork. This can include paintwork scratches, a bumper scuff, minor dent or damage to the alloy wheels. If you do notice damage, it's best to get it repaired before selling.

ChipsAway offer high-quality cost-effective SMART repairs, which eliminates the need to remove or repaint the entire panel of the car. So, if you have minor bodywork damage, book a professional ChipsAway repair to maintain the car's value when selling.
Advertise Effectively
Once your car is clean and ready for selling the next step is to advertise your vehicle. Most buyers will look online when searching for a used car, websites such as AutoTrader, eBay, Gumtree and Cazoo are the most popular. However, most sites will charge you to list the vehicle, so you could consider other options such as Facebook Marketplace. Facebook allows you to list for free and reach people within your local area.
Plus, there are many offline options. You could advertise the car in a local newspaper or magazine or why not put a sign in the window of the car when parked, remember to include mileage, MOT and a contact number. Finally mention you are selling your car to friends and family to spread the word.
Show Your Car in Its Best Light
Once you have chosen an advertising channel, it's time to prepare your advert. Remember that first impressions count, so always take good quality photos. Here are our top tips:
Take photos in daylight, ideally in good weather.
Take a variety of photos, interior, exterior, front, back and sides of the car.
Consider a photo under the bonnet of the engine. Plus, a photo of the boot, so potential buyers can see the boot size.
Composing the Advert Top Tips:
Most online listing will autofill the car's make and model based on the registration plate. But remember to add additional details such as mileage and price.
Add additional details such as the car's condition and service history.
Scan for spelling errors and check grammar to present your advert in the best light.
Documents
To get the best value for your car, make sure you have all the correct documents for a quick sale, including:
V5 Logbook
MOT Certificates
Manual
Service Book
Invoices and receipts for parts and repairs
Respond Promptly
Once your advert is live, you will start to receive enquiries from potential buyers. Make sure you reply as soon as possible to these messages or calls to ensure a buyer doesn't lose interest or go elsewhere.
Car Viewings
Once your car is advertised, you will also receive viewing requests, which is great news.
Here are our top tips on dealing with car viewings:
Try to arrange the viewing at your home and ask a family member or friend to join you.
You don't need to let the buyer into your home, they will likely be outside looking at the vehicle.
Before the potential buyer arrives, ensure the car is looking its best, remove any personal belongings and clean the interior.
Always start the engine to ensure everything is working as it should.
Finally, when the buyers arrive, give them some time and space to inspect the car on their own, just don't leave them alone with the keys.
Receiving Payment
Great, so you have found a buyer and agreed on a price but now you need to take payment. The easiest and safest way to receive payment for your car is with cash. Be sure to count the cash carefully and double-check for any fake notes.
Alternatively, thanks to the wonders of technology, the buyer could make a bank transfer online or with a smartphone while you wait. Make sure the money has arrived in your account before handing over the keys to the vehicle.
Complete the Paperwork
Once the sale is complete, it's a good idea to provide a receipt, there are many downloadable receipt templates online. Include the make and model, sale price and method of payment and then print two copies.
The final thing to do is tell the DLVA you have sold the car. You can do this by completing the V5 registration document or online here.