How to Remove Smells from Car Upholstery
If you have just purchased a second-hand car to discover it has an unpleasant smoke, 'wet dog' or mould smell, it may affect your driving experience. Other times, unwanted odours can creep up on you, from a forgotten fast food wrapper to a sweaty sports kit.
To keep your car in tip-top condition, hold its resale value and for an all-round pleasant driving experience, you will need an odour free vehicle.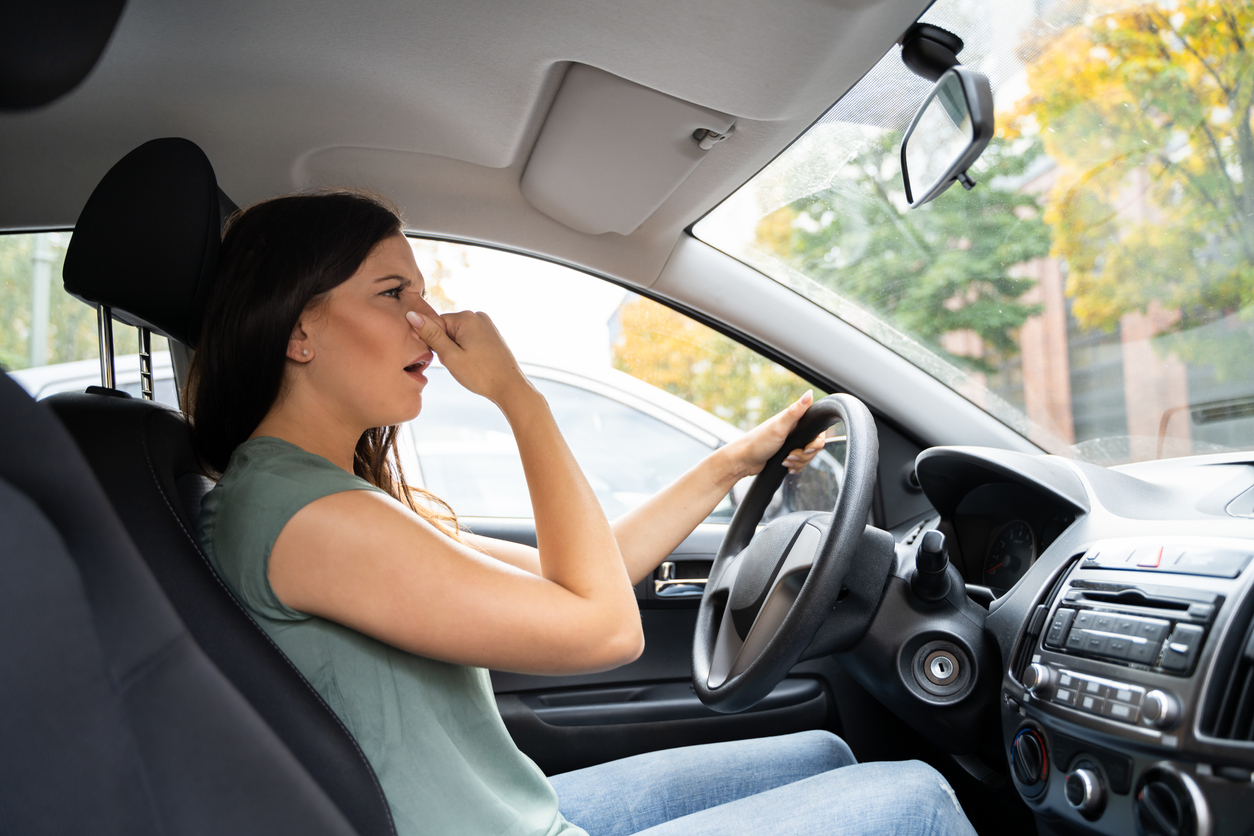 Here are our top 5 tips on how to remove unpleasant smells and keep your car smelling fresh.
Professional Valeting Service
The easiest way to remove unwanted odours from your vehicle is to hire a professional. An expert automotive detailer can perform a full clean on the interior of your car. A professional can focus on the upholstery, as this is the area most likely to harbour odours.
The professional detailer will remove the specific odour with specialist products, from smoke smells to mould and 'wet dog'.
While hiring a professional to deodorise your car is the easiest option, it is also the most expensive. The alternative to hiring a professional is to tackle the odour yourself.
Here are some DIY alternatives that won't break the bank:
Baking Soda
Baking soda, or bicarbonate of soda is inexpensive and available in most supermarkets, baking soda has many cleaning benefits, including removing odours. Place a bowl of baking soda in the car overnight, the baking soda should work to absorb any unpleasant smells.
Tip: Remember to remove the bowl before driving away to avoid a spillage.
Tumble Dryer Sheets
Tumble dryer sheets are widely available in supermarkets and cleaning stores, costing around £1-£2 a pack. Place a few sheets in the pockets of the seats and doors to improve the smell of the car.
White Vinegar
White vinegar has a strong harsh smell; however, it is ideal for removing bad odours. Leave a small cup of white vinegar in the car overnight. The vinegar will absorb strong odours during its evaporation process. If you can locate the smell to one area, such as the passenger seat, you can use diluted vinegar and water to remove the smell with a wet cloth.
Tip: never use neat vinegar on the interior of your car, as it has a very strong potent smell.
 Air Fresheners
You can't go wrong with a good old-fashioned car air freshener, available from most supermarkets and auto shops. Air fresheners are usually inexpensive, starting from around £1. If you are looking for a quick temporary fix to an unwanted car smell, air fresheners are a good option. However, a car air freshener will likely only mask the smell, not permanently remove it.
How to Prevent Car Smells Reoccurring
Now you have removed the unwanted smell from your car, you want to keep it smelling fresh all year round. Investing in low cost items such as seat covers and air fresheners will work to prevent car smells reoccurring.
Here are our top tips for keeping your car clean.
Invest in seat covers for the front and rear bench of the vehicle. Seat covers a cost-effective purchase, as they will protect your seats from smells, stains and muddy paw prints!
Keep a supply of car air fresheners in your glovebox, so you are ready if an unwanted smell strikes!
Regularly clean the interior of your vehicle to stop smells building up. Here are our top tips on how to valet your car at home.
If you are a smoker, avoid smoking in the car – even with the windows open. Smoking in a car can allow toxins to soak into the seats and other upholstery, making the smell hard to remove.
Cars that have an unpleasant smell are less enjoyable to drive – fact. Your car should be a place you feel comfortable and a nasty odour can make the car feel dirty and uncomfortable. Rather than dreading the thought of getting in the car, its best to remove the bad odour. Whether you hire a professional or decide to tackle the car odours yourself, removing the smell will benefit yourself and the resale value.