What is a SMART Repair?
SMART (Small to Medium Area Repair Technology) is the process of repairing a car using specialised tools, paint and materials on a localised damaged area, without needing to repaint the entire panel.
Before SMART repairs, cars would be taken into body repair shops often for days at a time, even for relatively minor damage. But technological advances mean that damaged areas can be repaired in a matter of hours instead of days, which can dramatically reduce the cost customers incur compared to using a traditional bodyshop service.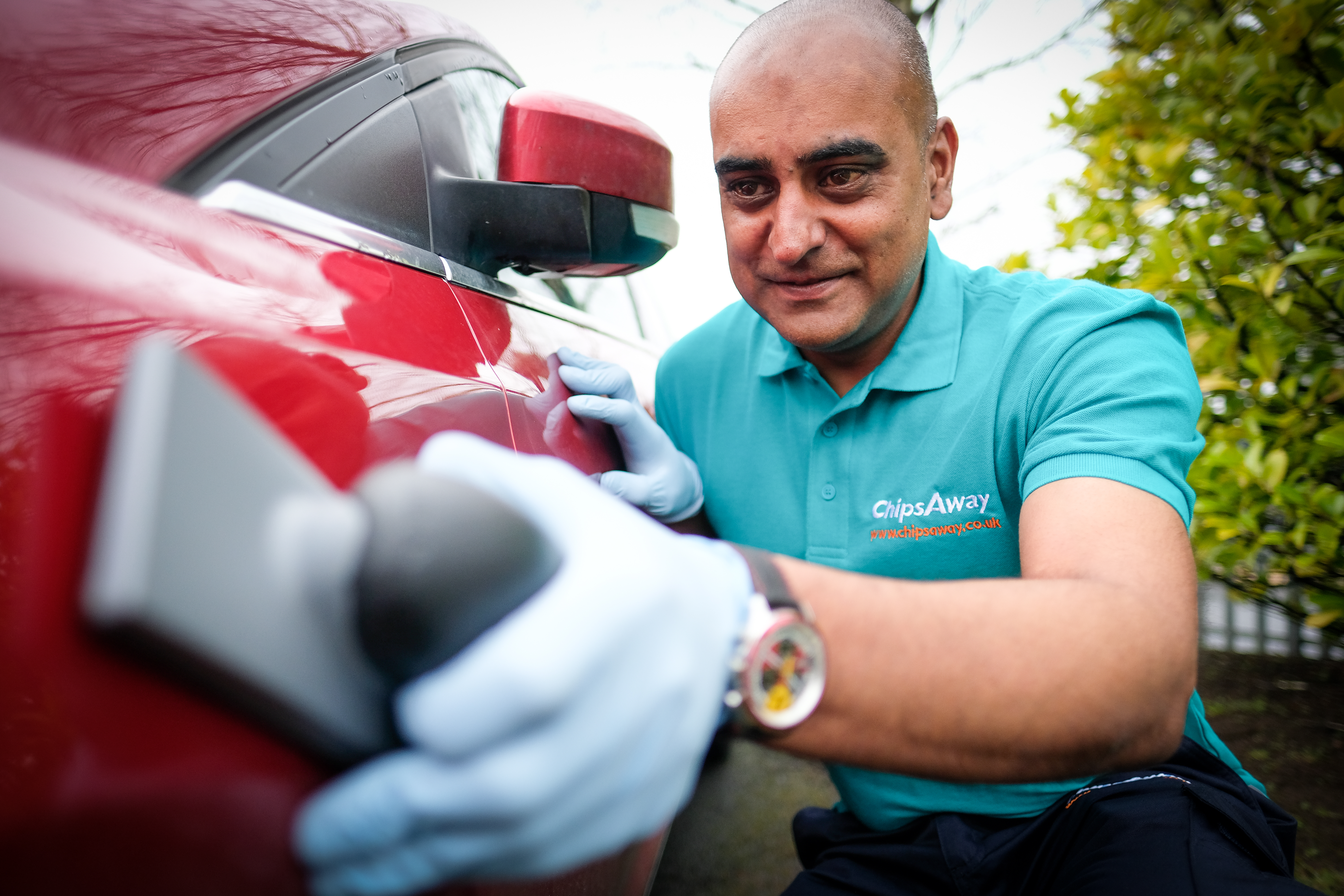 Why chose a SMART repair?
The main benefit of a SMART repair is they are usually cheaper than going to a traditional bodyshop, because only a small area of the vehicle has to be repaired. However, the lower price doesn't mean lower quality, SMART repairs are cheaper to complete because the entire body panel does not need to be resprayed for a car scratch or scuff. The lower cost of a SMART repair also means you may not need to claim on your insurance, so you can keep your no claims discount.
SMART repairs are usually quicker to complete, and if you use a mobile SMART repair service, the repair can be completed outside your house or workplace – providing the ultimate in convenience.
Recent YouGov research showed that 65% of Britain's cars are carrying some form of damage that can be fixed by SMART repair.
Types of damage that are suitable for SMART repair include:
How do SMART repairs work?
The SMART repair will be dependent on the type of damage to your car. If your vehicle's paintwork has been damaged and dented then a filler and respray will be required.
If your car has a small dent, that hasn't damaged the paintwork, paint-less dent removal could be an option. This is where the dent is gently removed without the use of paint or filler.
SMART repair specialists colour match the paint to your vehicle, so there is no need to respray the entire vehicle, which can be very expensive. Each car will have a code to let the specialist know which paint formula to mix. Many ChipsAway specialists also carry spectrophotometers, which will create a formula to match, even if the paint may have faded due to sun damage or on older cars.
To see the process of a ChipsAway repair in full, please click here.
 Why choose a ChipsAway SMART repair?
ChipsAway are the originators of SMART repair technology and have been established in the UK for 25 years. With over 200 SMART repair specialists and 40 Car Care Centres, ChipsAway deliver the highest quality SMART repairs.
Our SMART repair services include car scratch repairs, bumper scuff repairs, minor dent repairs and alloy wheel repairs.
Efficient: The majority of repairs can be completed within a few hours by ChipsAway repair specialists.
Convenient:ChipsAway can repair the damage at your home, office or at one of our 40 Car Care Centres.
Cost effective:Our repairs are often quoted at a fraction of the price of traditional body shops, as our repair specialists don't need repaint the whole panel when carrying out a repair, saving you both time and money.
Maximise resale value:SMART repairs will pay for themselves more often than not when it comes to selling your vehicle.
Perfect colour matching:ChipsAway specialists are able to match any factory production colour worldwide.
Fully guaranteed repairs: We are so confident in our repairs that they come with a lifetime guarantee.
High standards: ChipsAway specialists are regularly assessed through ongoing accreditation and skills development.
If you are looking for a professional SMART repair, then get a free estimate from your local ChipsAway specialist by calling 0800 145 5118 or completing the online form here.