How to make your car paint shine like new
There are many reasons why you should keep your car's paintwork looking fresh and clean. The first reason is to preserve the cars value. Keeping the cars condition looking fresh will appeal to buyers and could make it easier to sell. Keeping your cars paintwork gleaming can also help create a good social impression when doing business, going to job interviews or travelling.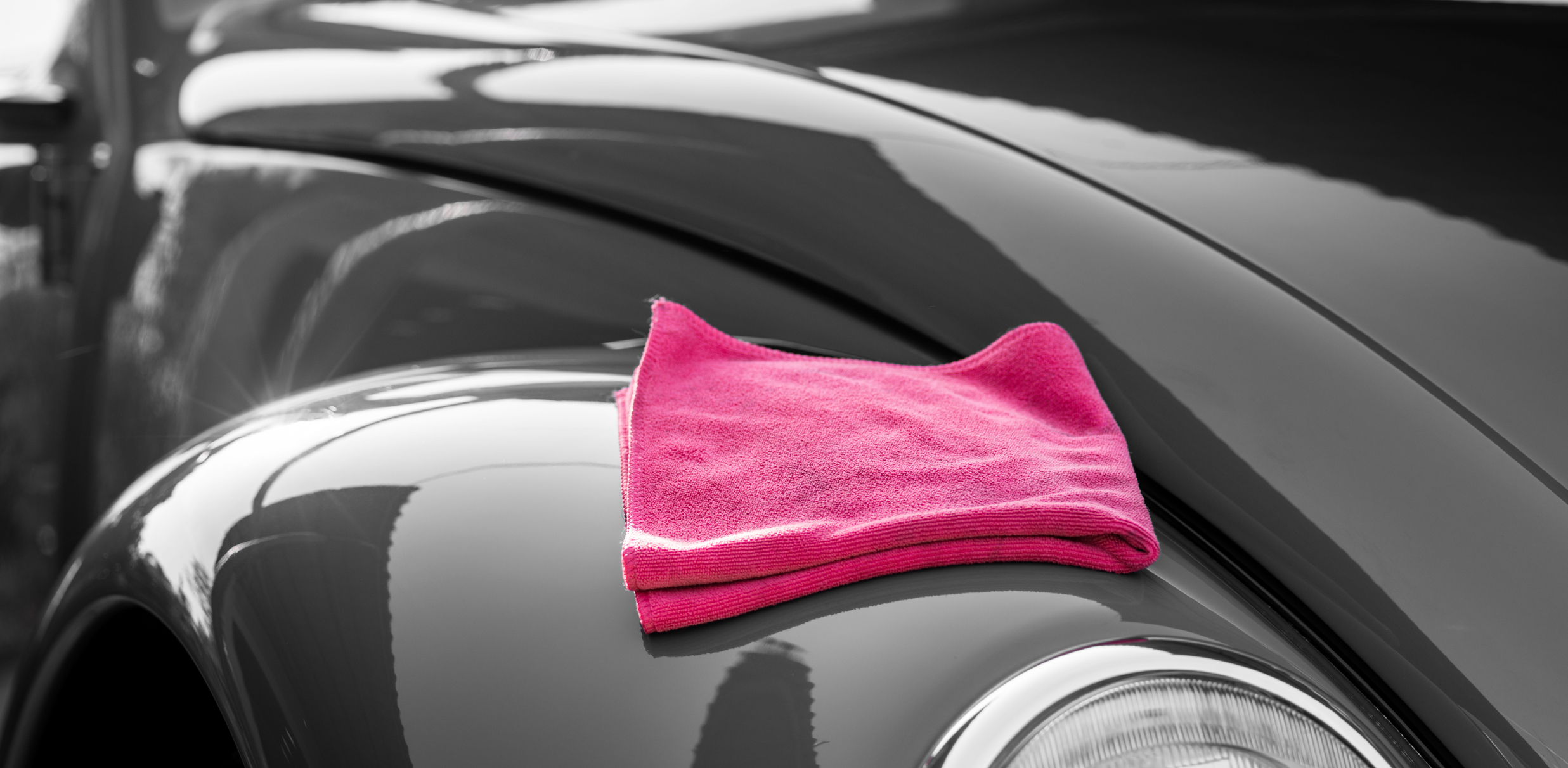 The process of maintaining the shine on your car mainly involves looking after the car's paintwork, ensuring it stays in good condition, shiny and clean.  However, many car owners forget to take care of the car paint and as a result the paintwork can begin to look dull.
Even if your paint job has begun to fade, it's usually not too late to put the shine back on your car. Our car paint top tips arm you with all the information you need to make your car paint shine like new.
1. Wash your car with car shampoo
Cleaning your car with a car shampoo is vital to making your car shine. Although it might look like an easy store-cupboard alternative, we do not recommend using washing up liquid on your car's paintwork. Most brands contain bleach,ammonia, and other chemicals which can break down the wax that is applied to the paintwork to protect it. Car shampoo is specifically designed to lubricate and condition the cars paintwork, and will help stop paint from peeling, ensuring a glossy shine. There are a wide range of car shampoos on the market, so chose one you believe is best for your vehicle.
2. Apply a good polish
To achieve paintwork that looks as good as the day it left the factory, it is recommended that you apply a good polish. Car polish helps to smooth out any imperfections and scratches in your car's paintwork. Polishing your car is necessary to achieve the perfect shine as it removes minor blemishes, including surface scratches, swirl marks, minor stone chips and scuffs.
3. Wax the car
Once the car has been polished to perfection, it's a good idea to add a protective layer of wax. The car wax will create a glossy layer that protects the car's paintwork from dirt and enhances the new shine!
4. Have any paintwork damage repaired
The car's paintwork will not shine if it has damage. If your car has key scratches, bumper scuffs or
minor dents, we recommend you get it rectified by a ChipsAway repair specialist. Our ChipsAway technicians deliver the highest quality of car body repairs and with over 200 mobile and over 40 Car Care Centres across the UK.
5. Supagard Paint Protection
Supagard Paint Protection creates a protective high gloss finish to paintwork protecting against environmental and climatic conditions, making it easier to clean. The paintwork's high gloss finish is preserved without the need for abrasive polishes which can damage the paint surface.
6. Don't forget the glass
Now you have achieved the perfect shine on your car's paintwork, it would be worth turning your attention to the glass. Use your chosen glass cleaner and a clean microfibre cloth to achieve a sparkling shine on your car windows. Tip: roll the windows down half way to ensure you can clean the upper edges of the window 
7. Go the extra mile with a tyre shine
If you want to go the extra mile to make your car shine like new, then sleek black tyres are the final step. We recommend washing your tyres with a fresh bucket of clean water and shampoo as tyres hold dirt, grit and dust which you don't want to transfer to your car's paint. Use a tyre cleanser after shampooing to scrub away access dirt, then gently dry with a cloth. Once the tyre is clean and dry, a tyre shine can be applied, a smooth black shine to your tyres and clean alloys will give your car that luxurious feel.
How to Polish a Car
For
Best Results
Now that you know how to polish a car by hand, but think you might need the help of a machine or professional, read more about the alternative method to get your car shining like new.