Buying a Second-Hand Car: The Ultimate Checklist
Buying a second-hand car is a great way to bag a bargain compared to buying new. Whether you're looking for a cheap runaround, or something slick and sporty, there are plenty of ways to find the used car of your dreams.
Although buying a second-hand car has its perks, it can also be a bumpy ride. But fear not – you can avoid a financial pothole by following these handy tips:
Finding a second-hand car
Where should I buy a second-hand car from?
The days of buying a used car from the back of a newspaper are becoming a thing of the past. Now, there are now far more convenient ways to find a new motor. Depending on how far you are willing to travel and your budget, you might have some luck with the following.
1. Private sales
Buying a second-hand car from a private seller might feel daunting. But because the seller won't have overheads to pay for, it can be a great way to save money. Normally, you don't have a warranty with private sales though, so make sure you go through our checklist below before clinching a deal.
2. Auction
Cars are sold at auctions for a wide range of reasons. Whether they are repossessed, ex-lease hire cars, or sold by individuals, car auctions can definitely be a place to bag a bargain. But they can also be a gamble, and if you're not careful, you might end up buying something in need of repair. While car repairs aren't always costly, we'd recommend assessing any damage closely.
Get your FREE Repair Estimate!
3. Online
The internet has opened up a whole new world of second-hand car sales. At the click of a button, you easily search for make, model, mileage and more. You might be worried about your rights when buying a used car online – and quite rightly too – it can be a motoring minefield. Before you pay any money or sign any contracts, we'd always advise reading the up-to-date guidelines from the Motor Ombudsman.
4. Local car dealer or an independent garage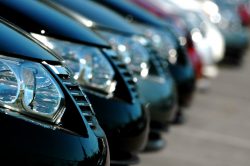 Getting a second-hand car from a reputable and trusted dealer can sometimes be a little more costly. However, it also offers a level of assurance as it should have gone through technical and mechanical checks by the dealership. Many used car dealers will also offer part-exchange deals and warranty options too, which you might find handy.
5. Friends and family
You might feel most comfortable with buying a car from a friend or family member. Usually, you'll know more about the car and its history and will be able to make a more informed decision about your purchase. Even if you do buy a second-hand car from a friend or family member, we'd still advise going through our checklist carefully.
Viewing a second-hand car
The ultimate used car checklist:
Wherever you buy your second-hand car, undertaking the right checks can save you an arm and a leg in repair bills. Here's our list of the top things to look out for – don't be afraid to print it out and take it with you!
Vehicle history check
Ensuring you do a car history check, including an HPI check on a second-hand car is essential. It should tell you whether a car has been previously written off, been marked as stolen, or has any outstanding car finance. They normally cost between £15 and £25, but definitely worth the money. If you buy a car that's still under a logbook loan agreement, you won't be the legal owner of the car and could even be liable for the previous owner's debt.
The market value for the same model second-hand car
To avoid paying over the odds, use car buying sites and car magazines to check you're paying market value. It's easy to think you're getting a bargain, only to later find you're buying a similar model with less features.
Check for blemishes
Going to view a second-hand car in the dark or rain is a definite no-no. Go to view it on a clear day, where you can get a good view of all the nooks and crannies. Rust patches, colour mismatches and dents are a good indicator of damage, so don't forget your glasses! While small dents and scratches aren't always expensive to fix, they can offer a chance for you to negotiate on price.
Gaps between the car panels
Large gaps between car panels could indicate parts have been repaired after a crash – inspect carefully, and if you're not sure, ask whether the car has had any repairs.
Electrics
It might take some time, but do check all the electrics in the car, including windows, central locking, the boot opening, alarm, air con and radio. Electrical problems can be expensive to fix and easy to miss. The last thing you want is a repair bill before you've even started.
Fluid levels
Inspect everything under the bonnet, including the levels of oil, brake fluid and power steering fluid. Check for oil leaks under the bonnet, and on the floor underneath where the car is parked too.
The oil cap
By looking under the oil cap, you might get an indication of whether the car has been looked after properly. Signs of a thick, white substance could be due to normal condensation, or something more sinister like a failed head gasket.
The inner upholstery
If someone has put an air freshener in the car, it can be difficult to detect bad smells. But things like tobacco smoke and spilt milky drinks can leave long-lasting odours that are almost impossible to remove and expensive to remedy.
The glass
Even the tiniest of windscreen chips can turn into cracks, meaning you'll need to replace the whole windscreen. And if they're in the driver's line of vision, the car could even fail its MOT. Pay close attention to the condition of all the glass on the car, bulbs and mirrors included.
General condition, spare wheel and accessories
The general condition of the car can tell you a lot about the way it has been treated. Are the tyres bald? Is there a spare wheel? If so, what condition is it in? Sometimes it's the little things that let you know whether a second-hand car is for you.
Buying a second-hand car
What documents do I need when I buy a used car?
If you find the used car of your dreams, it can be easy to get carried away with a purchase. But making sure you have all the right paperwork is one of the most important things you can do. Here's what you need to look for:
The V5C, or logbook
This should include all the details of the car and the person it's registered to. Check if the V5C matches the car you're looking at, and verify that the vehicle identification number (VIN) matches the one on the plaque under the bonnet. The VIN should match on all of the car's documents, and if they don't match, it could indicate something sinister, like a cloned car.
The MOT
These days, it's far easier to track MOTs as they are all logged electronically. You should still receive an MOT certificate though, so do check the date and the car it references. Don't forget though, a current MOT doesn't necessarily mean that the car is free of flaws, it only means it was passable at the time of inspection.
Service book and full car history
A second-hand car's service book can often tell you how well a car has been maintained. Check for missing entries, and most of all, make sure the service book is related to the car you're viewing.
Details of any warrantees
If you're buying a second-hand car via a private seller or auction, it is unlikely you'll receive a warranty. But if you're purchasing from a dealer, you might. Be sure to ask what's included and for how long, and take home the paperwork to prove it.
What else do I need to know about buying a second-hand car?
Don't be pressured
It's easy to be pressured into buying a car. Try not to let your heart rule your head, and stick to the facts.
Be prepared to compromise
If you find a second-hand car that's a great price, has passed all the relevant checks and has all the mod cons you want, it's good to approach car buying with an open mind. That might mean compromising on colour in exchange for a higher specification, for example.
Be prepared to walk away
There's no problem with walking away from a car. Buying a car – brand new or second-hand – is expensive, and it's better to be 100% sure before you commit.
Make your best offer and be prepared to not back down
It's easy to fall in love with a car, but make sure you don't pay over the odds by having a best offer in mind.
Think about how you're going to pay for a car
If you've found the second-hand car for you, you'll need to pay for it before you drive off into the sunset. The most common ways to pay for a used car are via bank transfer, car loan, or for cheaper models, a credit card. Wherever you buy from, don't forget the receipt!
Ultimately, buying a second-hand car can save you money, get you a higher spec car for your money and be an enjoyable experience. The key is being savvy and making sure you're getting most bang for your buck, and not an old banger.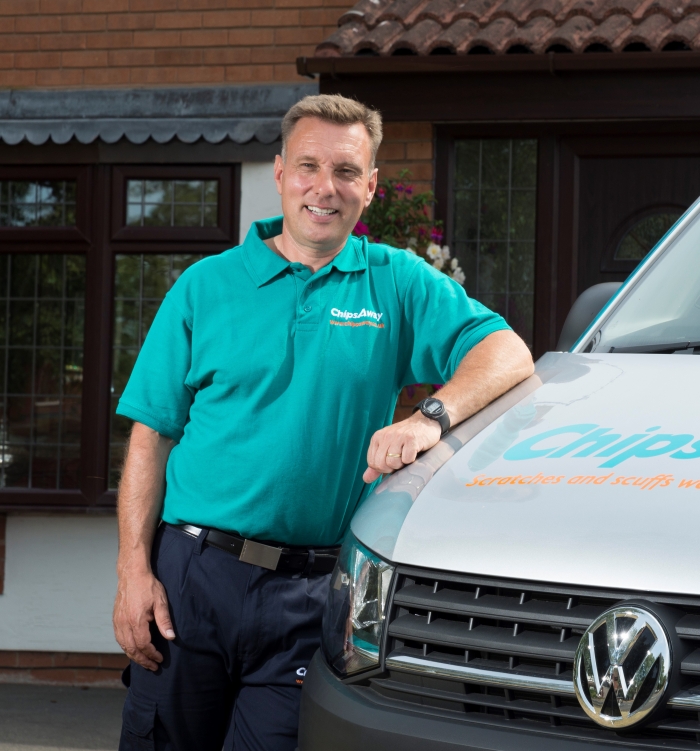 If you do buy a second-hand car that needs chips, scuffs, scratches, bumpers or alloys repairing, your local ChipsAway specialist will be able to help at a time convenient to you. All our technicians are trained to the highest standard, and love cars just as much as you. To find your local specialist, click here.