How to Polish Alloy Wheels
Alloy wheels add style and substance to any vehicle, but alloys can get pretty dirty and fade overtime, especially if you do a lot of miles. Its important to care for the alloys as you would care for the car's paintwork. To keep alloys looking as good as they should, they should be regularly polished to maintain the finish.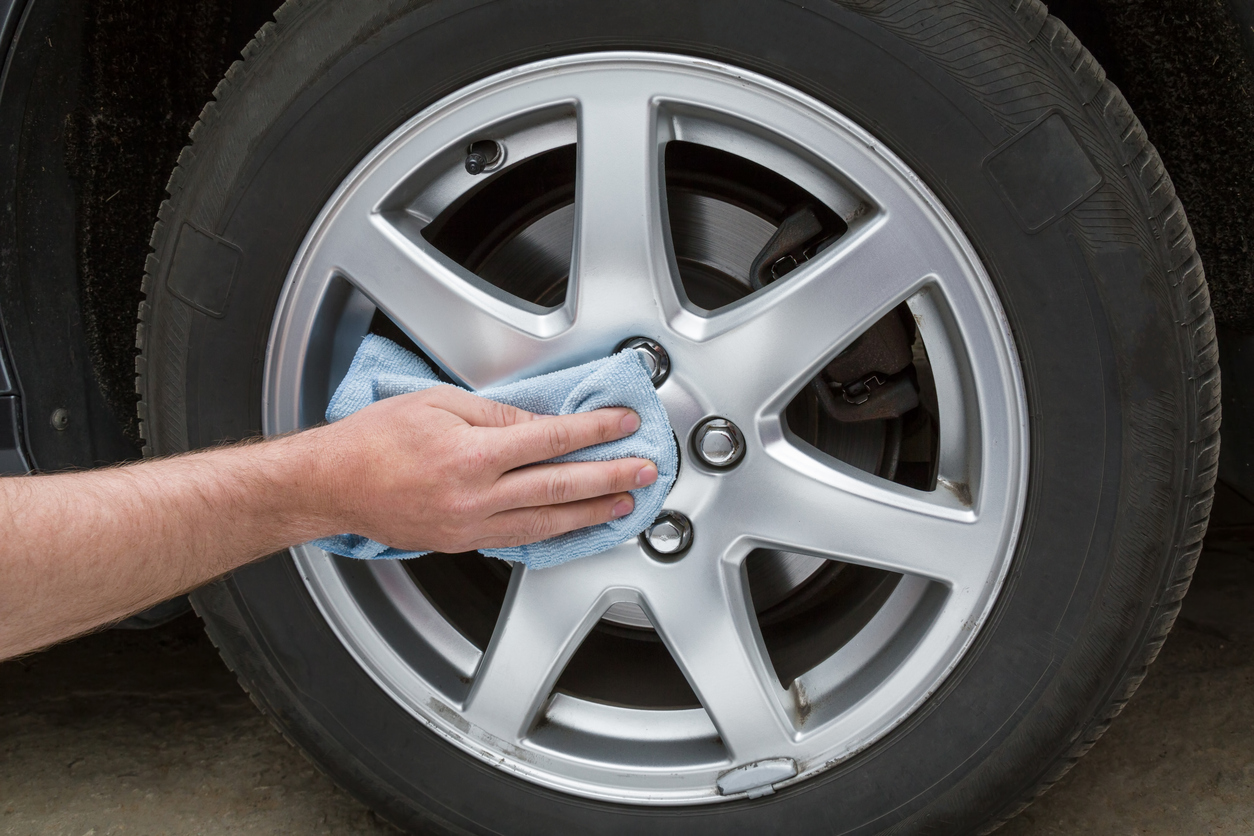 While some alloys need polishing, others will require wax. This will be dependant on the wheel's finish, if the wheel has a chrome finish, a chrome polish is required. If the alloys are polished, they will need an aluminium polish. If the alloys are painted or coated, it's best to choose a quality wax to protect the finish.
Thoroughly Wash the Alloys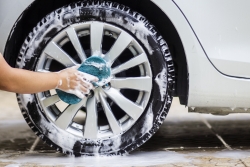 Before you can begin polishing alloy wheels, they must be thoroughly washed to remove any road dirt and debris. Follow our step by step guide on how to wash alloy wheels here. For best results, we recommend using a specific alloy wheel cleaner, car shampoo will only remove the surface dirt from the wheel.
Quick Tips for Alloy Wheel Cleaning
Avoid using abrasive cleaning products, as they will harm the quality and longevity of the alloys. Find our favourite alloy wheel cleaners here.
Only wash the wheels when they are completed cooled. Heat from the wheels will evaporate the water and soap quickly, leaving soap spots.
Avoid steam cleaning alloys as this will harm their finish.
Use a fresh cloth each time to avoid scratching the alloys with previous dirt.
Dry the Alloy Wheels
Once you are happy that your alloys are sparkling clean, you need to thoroughly dry them. Use a clean, soft microfibre cloth to remove all moisture from the wheel, as this may react with the polishing treatments.
Apply an Alloy Wheel Brightener
It's nearly time to get polishing, but first you will need to apply a good amount of alloy wheel brightener. This product is designed brighten the aluminium and alloy parts, plus is a great product for removing brake dust.
Apply an Alloy Polish of Choice
Now the alloys are clean, dry and brightened we can turn attention to the polishing.
Use a clean cloth to rub the polish into the wheel, working in the direction of the grain.
Avoid rubbing in circles as this may cause a steaky finish.
Work in small section to avoid the polishing drying out before it is rubbed in.
Use a small soft brush or cloth-wrapped toothbrush to get in those hard to reach spots.
Apply a Finishing Polish
The final step is to apply a finishing polish to the alloy wheels. Apply the finishing polish with a soft microfibre cloth and polish until the cloth is free from product. The longer you polish the wheels, the shiner they will look, so keep polishing!
Clean and shiny alloy wheels can significantly enhance the appearance of your car, so use our top polishing tips to bring your alloy wheels back to life. Find out more about how to protect your alloy wheels.
If you discover damage to your alloys when polishing your alloy wheels. ChipsAway specialists can repair the damage in a matter of hours so your wheels look as good as new again.