What is the Best Car Body Option – Repair or Replace?
If you have suffered car body damage, such as a bumper scuff, a car scratch, minor dent or alloy wheel damage– it may be difficult to decide whether to have the damage repaired or to replace the entire part. So, we have put together the pros and cons of repairing car body damage and replacing the panels or alloy wheels.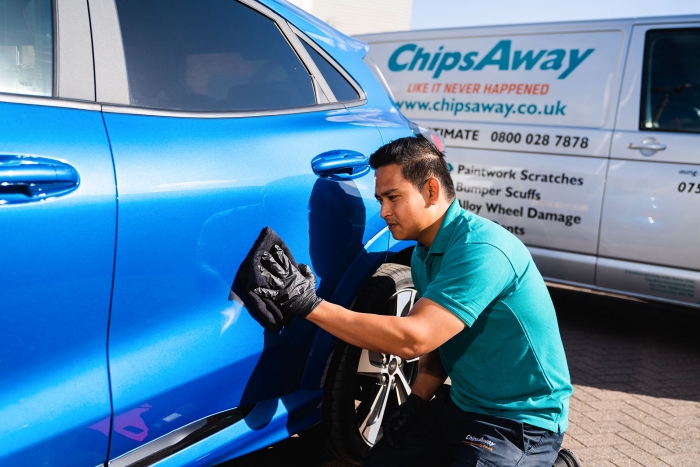 Benefits of Repairing Car Body Damage
SMART Repair is Typically More Cost Effective
A localised car body repair could save you a lot of money. This is because SMART repairers such as ChipsAway only repair the section of the panel that is damaged. If you were to opt for a panel replacement, you pay for the parts as well as fitting, which can be costly. However, a professional car body repair such as a paintwork scratch repair will ensure a professional finish, without the need to replace.
Repairing Paintwork Can Save time
A SMART bumper scuff or paintwork repair may save a lot of time! With a ChipsAway repair, you won't have to wait for car parts to arrive and be fitted. Instead, you can contact your local ChipsAway specialist and they will be in touch with a free estimate of the damage (often enquiries are responded to within 24 hours). ChipsAway has a network of mobile specialists who will come out to you, at home or work. ChipsAway also have conveniently located Car Care Centres where you can take bigger damage to be repaired. Using a repair specialist saves you the time and hassle of having to locate and order car parts.
ChipsAway Fully Guaranteed Repairs
At ChipsAway, we pride ourselves on providing an outstanding service to our customers and want to ensure that you're thrilled with the repairs completed by our local specialists. We're therefore proud to offer a lifetime repair guarantee on the majority of our services**. This gives you complete peace of mind when booking a car body SMART repair.
Cons of Replacing Car Panels
Replacing is Typically More Expensive
Usually replacing car panels and bumpers is costly for a number of reasons. Firstly, you will likely need to pay a professional to remove and refit the the panel, bumper or alloy wheel. Secondly, car part prices themselves can be expensive and may need to travel overseas.
Car Part Delays
Unfortunately ordering car parts isn't always plain sailing. Car parts can take weeks to arrive especially if they encounter a delay being shipped overseas. Once the part has arrived, you will then need to book an appointment to get the part fitted, which can cause further delays.
Replacing Car Body Panels can be Inconvenient
Replacing a car bumper can be inconvenient as you may be left with no car whilst you are waiting for the new part to arrive and be fitted. Not all Bodyshops will provide a courtesy car so you may be without transport for a days or weeks.
Professional Car Body Repair from ChipsAway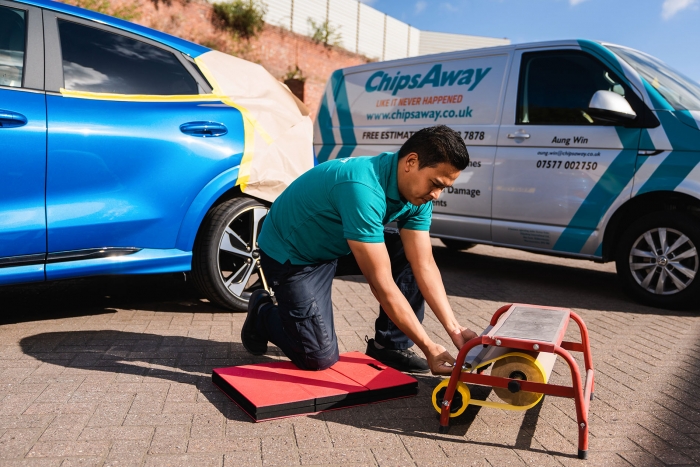 ChipsAway are the UK's leading minor car body repair specialist. Our repair specialists are experts when it comes to car body repairs and have been in operation for over 25 years. During that time, we have built up a fantastic reputation for proving high quality SMART repairs. These repairs include paintwork scratches, bumper scuffs, dents and alloy wheel repairs. ChipsAway are here to help no matter the ding or dent!
*Our guarantee is valid during the customers period of ownership on the vehicle.
**Please read our terms of business to see what is included in the guarantee.