How to Repair Van Alloy Wheels
Over time van alloy wheels can become damaged. They can get scratched, scuffed or just worn down. But, it's important to book an alloy repair as soon as possible after you spot the damage. This may help avoid any further damage and will improve your vehicles appearance. It can be difficult to know whether you need a professional alloy repair or if you can do a DIY job to solve the problem. So, we have put together a couple of different options for repairing van alloy wheels to make your life a little easier.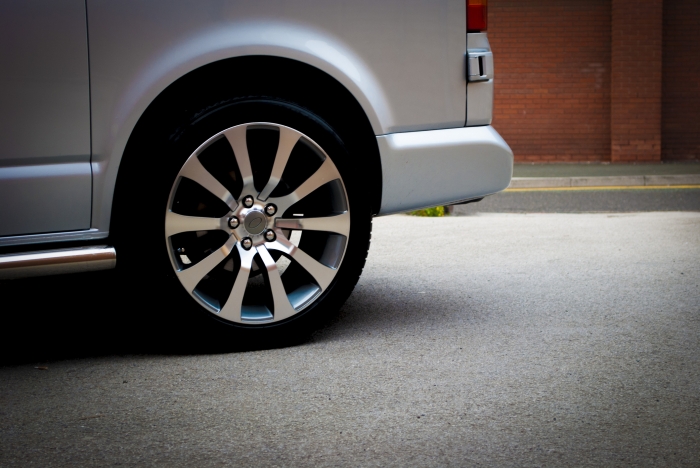 Option 1 – DIY Alloy Repair
If you feel confident with automotive DIY and have a lot of experience with car detailing, this option may be for you. However, if you are not confident, we recommend skipping to option 2. To repair van alloy wheels at home, you will need all the correct tools, a dry working area, plenty of patience and time as it may take longer than expected.
Even after allowing for all those factors, please note that the alloy repair may not always go to plan and you could still end up having to take it to a professional to fix. We would always recommend getting your alloys repaired by a professional if the damage is anything more than a few light scratches. If the damage is minimal and you feel you are confident enough to give it a go, please check out our guides below:
Option 2 – ChipsAway Van Alloy Wheel Repair
Luckily for those who don't want to attempt a DIY repair, ChipsAway are here to help with Alloy Wheel Repair services. The service has been specifically designed to eliminate the need for any new alloys, instead the service will repair your current alloys and refresh the look of your vehicle.
Our alloy repair specialists can work on both scuffed alloys and kerbed alloy wheel rims or spoke. The alloy wheel repairs are professional, cost-effective and convenient. Opting for a professional repair service will not only save you time but also a lot of hassle. As mentioned above, DIY repairs don't always go to plan and require a lot of time and patience. Leaving the repair to a ChipsAway professional, means you can relax knowing your vehicle is in good hands.
To make your life easier, we have mobile specialists all around the country, as well as conveniently located Car Care Centres. Our specialists are experienced in alloy repairs and can repair minor scratches and scuffs to the alloy wheel. To book a convenient alloy wheel repair, you can call us today on 0800 145 5118, or use our online form to find your local ChipsAway specialist.