Everything You Need to Know About Painting Your Alloys
Alloy wheels are something to be proud of. Well maintained alloys can make or break a car's appearance, helping increase the value of your vehicle as well as looking fantastic on the road. That said, alloy wheels are not indestructible. Kerb scuffs and scratches on your alloys may take away the striking look of the rest of your car. But, when it comes to repairing them, is it worth paying a professional, or can you paint your alloys at home?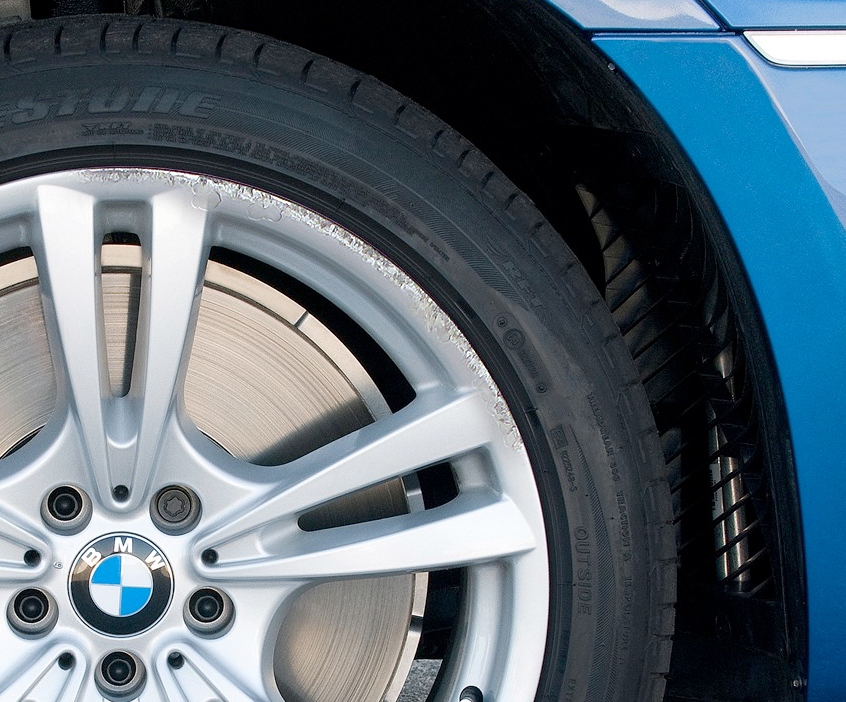 Can you paint your alloys?
The short answer is yes, you can paint your alloy wheels. Painting alloy wheels is a popular way to change their appearance or refresh their look.
Doing a DIY job, and refurbishing your alloys from home is an option and one worth considering; however, it involves a lot of work. Painting your alloys is a lot harder than it looks and sounds in order to get a smooth finish with the alloy wheel paint as it adheres to the surface the wheel. The other option is professionally getting your alloys professionally painted, providing a high quality and guaranteed finish, but costing a bit more money.
What type of paint is used on alloy wheels?
When painting alloy wheels, it's important to use a high-quality paint that is specifically designed for the purpose. The type of paint used on alloy wheels should be durable and capable of withstanding the harsh conditions wheels are exposed to, such as heat from brakes and road debris. Alloy wheel paint types include specific wheel paint, epoxy paint, high-temperature paint, automotive enamel paint and powder coating.
Throughout the course of this article, we will look at both what it takes to paint your alloy wheels at home and what it is like hiring a professional, to help you decide which option is best for you.
Option 1: Painting your Alloys at Home
Revamping your alloys yourself is a possibility, and one that some car users prefer to do themselves over hiring a professional; however, it does come with both upsides and downsides that are worth considering before you progress with applying alloy wheel paint yourself.
The Pros of Painting Your Alloys Yourself
So there are two primary reasons you may want to consider applying paint to your alloy wheels yourself. The first is because you like the idea of a challenge and just want to be hands on with your car. If that is the case then may want to apply the alloy wheel paint yourself.
Secondly, painting your alloy wheels yourself can be cheaper than hiring a professional. That being said, once you have factored in the cost of the alloy wheel paint kit and the potential cost of rebalancing your own wheels after application, then there probably isn't as much of a difference between professional and home alloy wheel painting than you may think.
The Difficulties of Applying Alloy Wheel Paint Yourself
There are two common problems that often face people who wish to paint their alloy wheels themselves. Firstly, applying alloy wheel paint is not as simple as it sounds. Where doing the job yourself is likely to cost less than it would be to call in the professionals, due to the complexity of applying alloy wheel paint, it doesn't necessarily have the same guarantee of ending up with a quality finish. This means that it is unlikely that you will be able to get the same quality finish as a trained professional.
When painting alloy wheels, to make sure that there is an even cover, the odds are that you will need to remove the alloy rims. This is often done in order to help avoid paint pooling in a weird place or to leave the harder to get to sections of the wheel unpainted. After removing your alloys, you may need to get your wheels rebalanced again once the alloy rims have been painted and reapplied, and this can cost around £30 for four tyres.
Repairing your alloys at home is also likely to be time-consuming, and can be very labour intensive. Taking up your time and energy that could be better spent elsewhere.
Finally, it can be difficult to find the perfect paint colour. Where a professional will use a SMART technique to professionally match the colour to the pre-existing alloy wheel paint, you have to rely on colour codes and your own eye when painting your own wheels and this can cause inconsistencies.
Option 2: Professional Alloy Wheel Repair
The other option to getting your alloy wheels painted is to get a professional repair specialist to take a look at your alloy wheels.
Calling in the professionals is likely to cost more than a DIY alloy repair job. Due to the reasons stated above, it may not be much more expensive, but it will likely cost a bit more.
That said, there are ways that professional alloy wheel repair specialists can keep costs down. At ChipsAway, we can complete SMART alloy wheel repairs. SMART stands for "small to medium area repair technology" and it means that the repair can be kept localised to the damage, saving you both time and money. SMART repairs also allow our specialists to complete the repair without removing your alloy. Eliminating the need for re-balancing.
SMART alloy wheel repairs are incredibly efficient and result in an amazing finish. Through using the SMART process, and specialist technology, professional alloy wheel repair specialists (like ChipsAway) can make sure that the colour perfectly matches your wheel. This means that only the damaged area needs to be repaired and repainted, and the whole wheel doesn't need repainting to ensure the new paint blends in.
Leaving aside being a faster and more efficient process, allowing a professional to repair your alloy is also likely to be more convenient for you. Unlike traditional with bodyshops, most ChipsAway specialists are mobile. What this means is that they can complete the repair at a time and place most suitable for you. Giving you time to carry on with your day.
Finally, to put your mind at rest, unless you are a professional alloy wheel repair specialist in your spare time, a professional alloy wheel repair will be of a far higher quality than painting your wheels yourself. Our technicians go through an extensive training process to ensure that they produce only the very best results. This means all our work is fully guaranteed.
So, is it possible to paint your alloy wheels at home? Well, yes, but it can be costly, labour intensive and likely to be a lower quality repair. Our ChipsAway specialists are mobile and trained to a high-quality, making it convenient and easier for you. For a 'how to guide' on painting your alloys at home, see our How To Use an Alloy Wheel Repair Kit and When Not To guide.