Custom Alloy Wheel Wrapping
If your car is your pride and joy then you will want to make a statement and stand out on the road. There are many options to make your vehicle stand out from the crowd. Including bespoke car wraps, diamond cut alloys, full resprays and Alloy Wheel Wrapping.

What is Alloy Wheel Wrapping?
Alloy wheel wrapping can give a similar effect to diamond cutting, but without cutting away at your alloy. It is a non-permanent way to protect or change the appearance of your wheels. It is normally cheaper than repainting your alloys. Whilst can be used to make your alloys really stand out. The process involves applying vinyl to your alloys which will cover the original surface to change or protect them.
Diamond-Cut Alloys vs. Wrapping
Diamond cutting is a process where a small part of the alloy is cut away with a lathe. This creates a very shiny effect and then the wheel is lacquered over to stop it from corroding. But alloy wheel wrapping is where a wrap is applied on top of the alloy. Acting as a protective layer to your alloy, rather than cutting away at the existing alloy.
It is rare that you will be able to have your alloys fully wrapped, due to it being a very complicated process, so alloy edge wrapping is most common to create the diamond cut look.
Reasons to Choose Alloy Wheel Wrapping
Style:
Possibly the most common reason to have alloy wheels wrapped is aesthetics and to freshen up the overall appearance of your vehicle. Alloy wraps are available in a variety of colours and designs, with some professional wrapping specialists offering bespoke designs to really give your car a wow factor.
Protection:
Wrapping protects your alloys, ensuring they stay as immaculate as the day they left the showroom. Vinyl alloy wraps can protect your alloy wheels from UV damage, stone chips and dust damage. Professionals recommend getting your alloy wheels wrapped as soon as possible to protect the original paintwork. Find out more about how to protect alloy wheels here.
Easy Removal:
An advantage of vinyl wrapping is that the wrap can be easily removed from the alloy wheels. This means the design and colour can be changed, or the alloy wheels can quickly be returned to their original state. If alloy wheels are painted, they cannot be returned to their factory condition.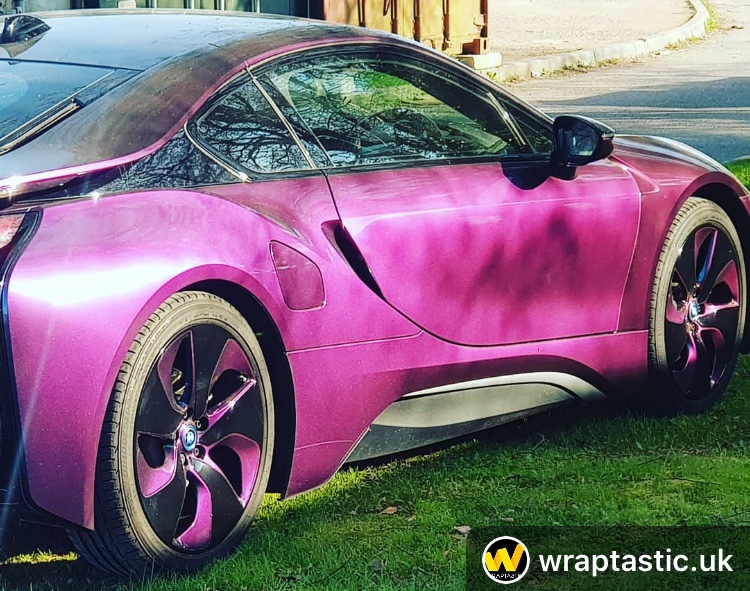 Alloy Wheel Repair Service
If you are considering a vinyl alloy wrap to hide scratches to your wheels, you could consider getting your wheels repaired by a professional.
ChipsAway offer a professional and efficient alloy wheel repair service, so your wheels will look as good as new and maintain your car's resale value. Find out how ChipsAway specialists repair alloys here.