Best Car Wraps 2019
Sometimes you just want your car to stand out on the road. Whether that is with alloy wheels, a new paint job, or a complete professional detailing service, having your car feel new is not just a way of freshening up the aesthetic but freshening up how it feels to drive.
Car wraps allow car enthusiasts to go way beyond the usual paint colours and designs for their cars. They offer something more complex than a simple paint job to truly make a car completely, 100%, unique. Of course, car wraps aren't just for personal use but can be used to advertise a business as well. It is safe to say that if your car has a wrap on it, everyone will know who you are.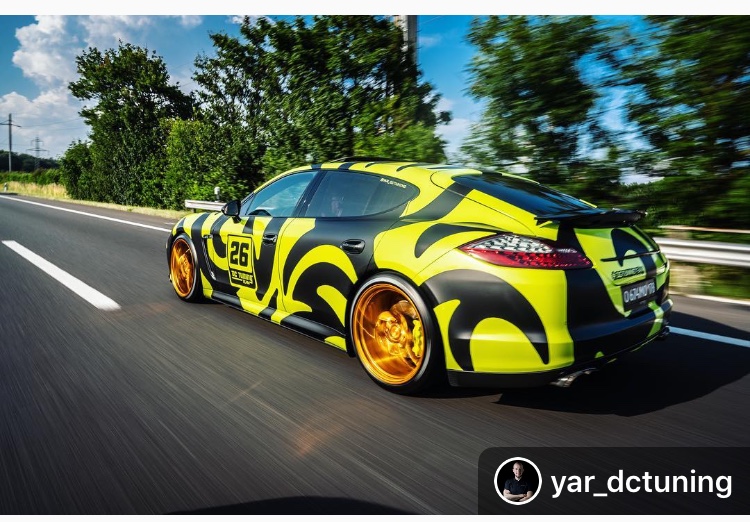 One of the great things about how design has progressed over the past few years is that there are now hundreds of thousands of potential styles of car wrap available on the market. In fact, with an endless array of innovative wrap designs in the UK and worldwide, it's hard to decide on the right one for you, so why not take some inspiration from our favourite car wraps of 2019 below.  From leopard print Jeeps, to gold Lamborghinis, the car wrap possibilities are endless!
Bespoke Car Wraps
If you want your car to stand out from the crowd or maybe you want to advertise your business in the local area, a bespoke printed wrap is a great option! Whether you are looking for a loud and eye-catching design or a sleek and streamlined wrap, you are guaranteed to cause a stir on the roads with a printed wrap design.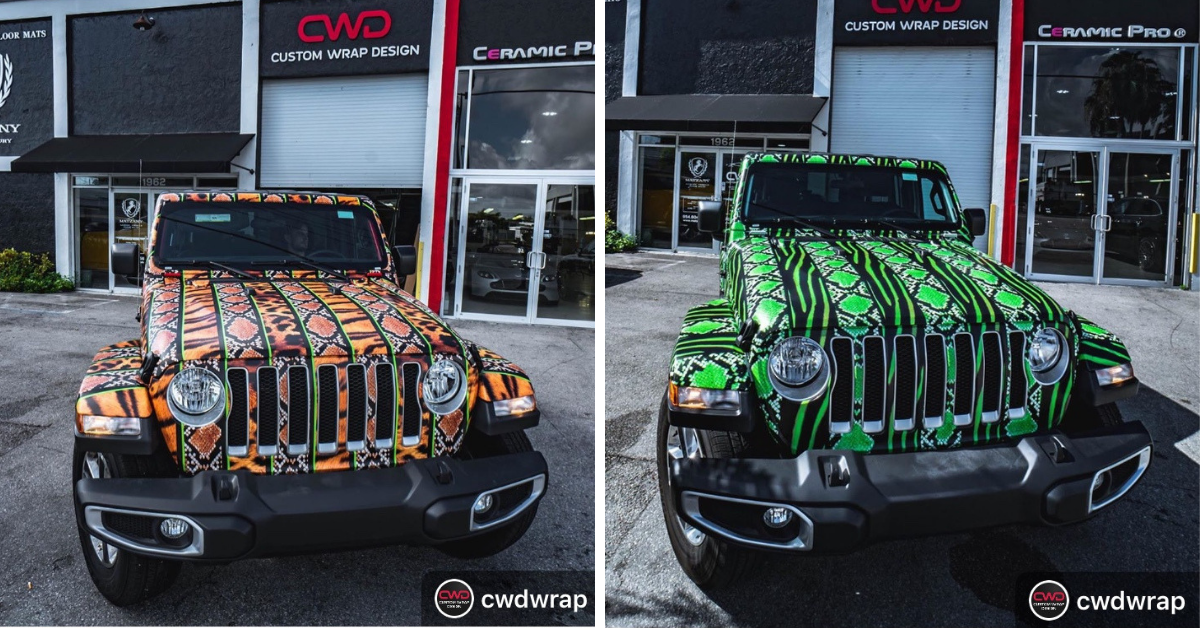 This striking bespoke Jeep wrap certainly caught our eye. The vehicle was custom wrapped by CWD in Miami, Florida. The Jeep wrap was designed for singer, songwriter, Ashanti and her sister to be used on their latest campaign with online shopping brand PrettyLittleThing.
Two Jeeps were wrapped for the campaign and featured in a TV advert in July 2019. Custom Wrap Design (CWD) are Miami's premium wrap company, specialising in bespoke Exotic vehicle wraps, boat wraps and yacht wraps.
Subaru Impreza WRX STI ColorFlow Rising Sun
This Subaru Impreza was expertly wrapped by Reforma. The Subaru owner was looking for something impressive and unique, so he opted for the Avery Dennison Satin Rising Sun. The final result is a Subaru Impreza WRX STI with one of the best colour flip wraps in the world. This wrap is certainly a show stopper and perfectly showcases the fierce design of the Subaru.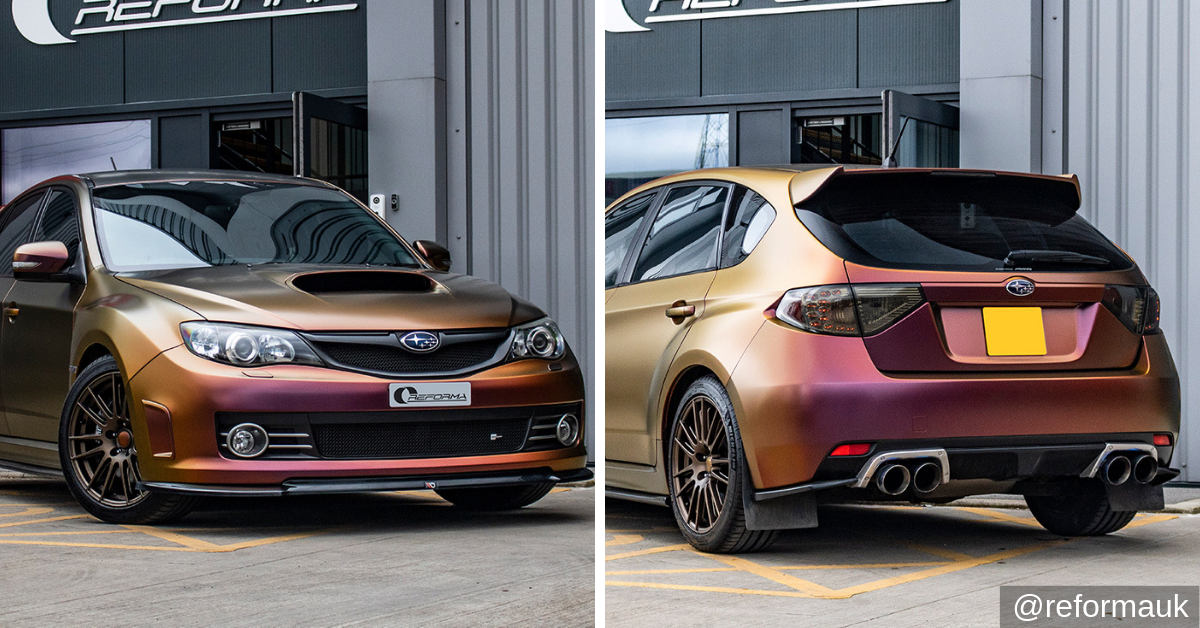 Yellow and Black Volkswagen Golf
We love this wrap design, it's simple yet so effective. Created by Italian car wrap designer @ste_wrapper, this VW Golf bespoke wrap demonstrates the craftmanship of vehicle wrapping.

Colour Change Car Wraps
Perhaps your new car was not available in the colour you wanted, or maybe you have grown bored of the car's colour and desire a new colour to make it stand out on the road – a wrap is certainly an option you should consider!
Chrome Blue Colour Change Rolls Royce
This Rolls Royce Phantom chrome blue car wrap certainly caught our attention on Instagram and absolutely must cause a stir on the roads. Designed and created by Magix UK, car wrapping professionals, based in Essex. They must have had fun wrapping this one!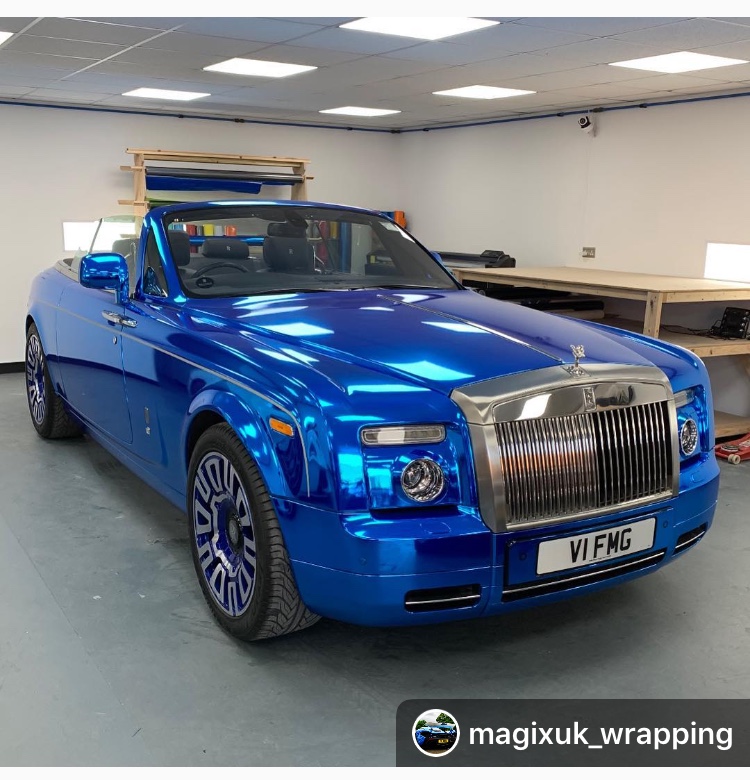 Gold Colour Change Lamborghini URUS
Another masterpiece from CWD is this gold Lamborghini URUS, a bespoke wrap design for a retail customer. The stunning gold car wrap designed and applied by CWD highlights the Lamborghini URUS's distinctive silhouette. The URUS's internal design is said to have taken inspiration from the Lamborghini LM002, due to its power and engine position. With the frameless door design inspired by the iconic Marcello Gandini. Unfortunately, gold colour coded cars are hard to come by, so if you are looking for a vehicle in a specific colour such as gold, car wrapping is a perfect option for you.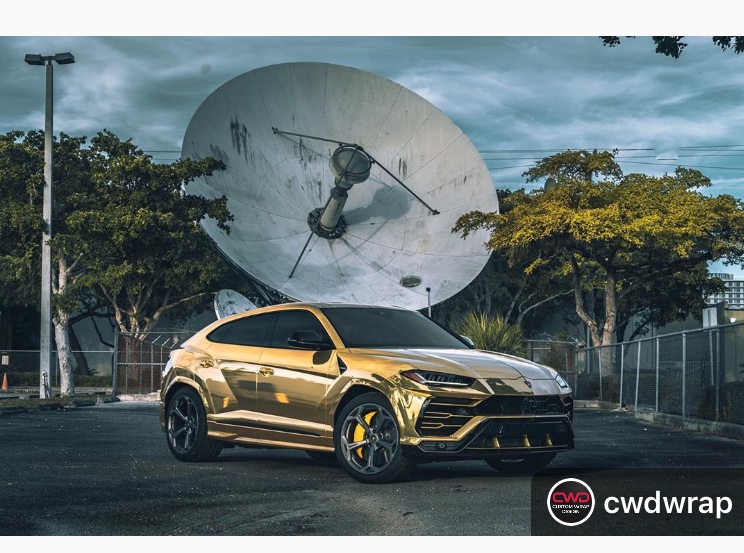 Chrome Car Wrap – Lamborghini Aventador
This stunning Lamborghini Aventador professionally wrapped by @magixuk_wrapping, has been wrapped in a special chrome vinyl to produce the ultimate in reflection.
Lumma SVR Chrome Rose Gold
This unique Range Rover Sport SVR was wrapped by Reforma UK, vehicle customisation specialists based in Bradford. The customer's goal was to have the most unique SVR in the UK so chose the Avery Dennison Chrome Rose Gold, we think Reforma UK certainly met the customer's requirements with the wrap!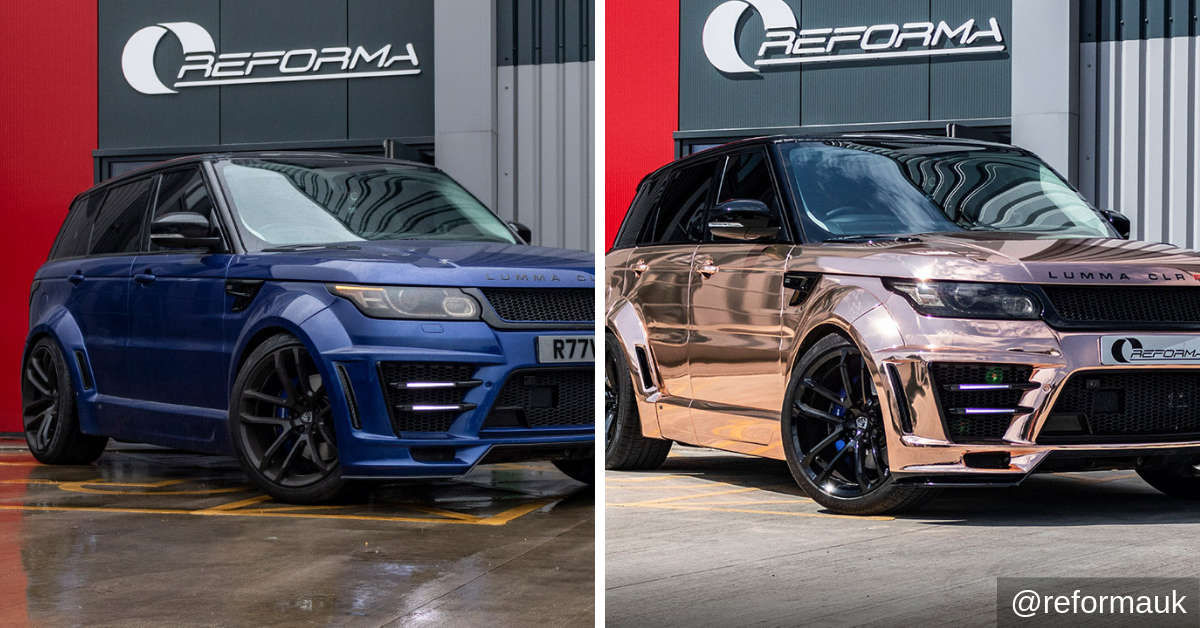 The right car wrap for you
If these amazing car wrap designs have you hungry for a car wrap of your own, then we advise you shop around in your local area. Have a detailed look at the designer's website, Instagram and reviews – don't be tempted by a cheap price, after all, your car is your pride and joy.
If you simply want to remove any unappealing paintwork scratches you may have noticed recently, and a car wrap isn't for you, our mobile technicians can carry our cost-effective car body repairs nationwide.
Fill out our online form today for your no-obligation repair estimate.