With plenty of exciting classic car events and shows scheduled in for 2019, now is the time to grab your diary and start scribbling down dates. While you may not be able to make all of them, there are plenty you'll not want to miss – from The Jaguar Festival, to the much anticipated Goodwood Festival of Speed. We've listed a rundown of some of the not-to-miss events happening this Summer if you're into your Classics…
JUNE
The London Concours

Date: 5th – 6th June 2019
Location: The Honourable Artillery Company, London
Designed for collectors and enthusiasts alike, The London Concours display some of the world's finest cars in a spectacular setting – a wonderful event if you're looking to enjoy a day of luxury and retail opportunities.
The Brooklands Double Twelve
Date: 15th – 16th June 2019
Location: Brooklands, Surrey
The Brooklands Double Twelve celebrates Brooklands' rich motoring history, and takes place on the weekend closest to the anniversary of its first race in 1907. As well as fierce motoring competitions and spectacular vehicle displays, there'll be live music and entertainment for the whole family to enjoy. On the first day (15th June), the cars are set to compete on the Mercedes-Benz World circuit for the speed trials, and on the second day (16th June), the driving tests will dominate the museum site.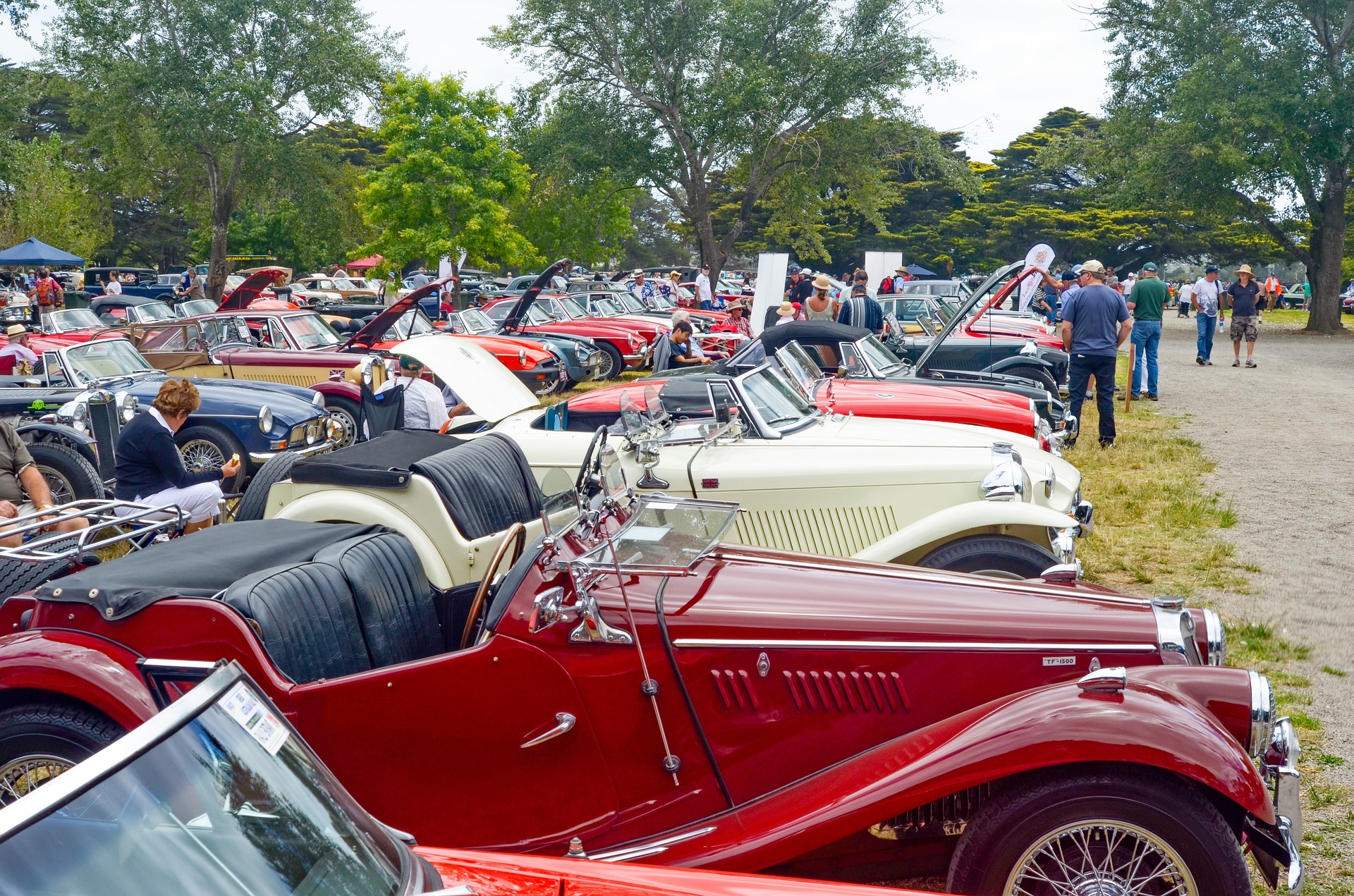 JULY
Goodwood Festival of Speed

Date: 4th – 7th July 2019
Location: Goodwood, Sussex
As one of the world's largest and most successful celebrations of motorsport and car culture, the much anticipated Goodwood Festival of Speed is back with a vengeance. Held in the tranquil parkland of Goodwood House, you'll get to see incredible displays of speed and power tearing up the Hillclimb track.
Silverstone Classic

Date: 26th/27th/28th July 2019
Location: Silverstone Circuit, Northamptonshire
If you enjoy motor racing, car clubs, auctions and supercars, then Silverstone Classic is a true must-visit. With live music, vintage funfair rides and shopping opportunities, there's something for the whole family to enjoy. For the main event however, you'll experience magnificent displays from over 100 car clubs featuring more than 10,000 classic cars.

AUGUST
National Metro & Mini Show
Date: 4th August 2019
Location: British Motor Museum, Gaydon, Warwickshire
Celebrating 60 years of Mini, The National Metro & Mini Show features everything and anything Mini. You'll even get to see the first classic Mini ever to be produced, as well as the last ever classic Mini. Mini owners also have the opportunity to enter their own vehicles for display and will receive entry at a discounted rate.
If you want to see something truly amazing, you should head up the day before the show itself to witness the Classic Mini Mosaic World Record attempt. The organisers are hoping to gather 600 classic Minis examples and arrange them to spell out 'Mini 60' in order to set a new Guinness world record.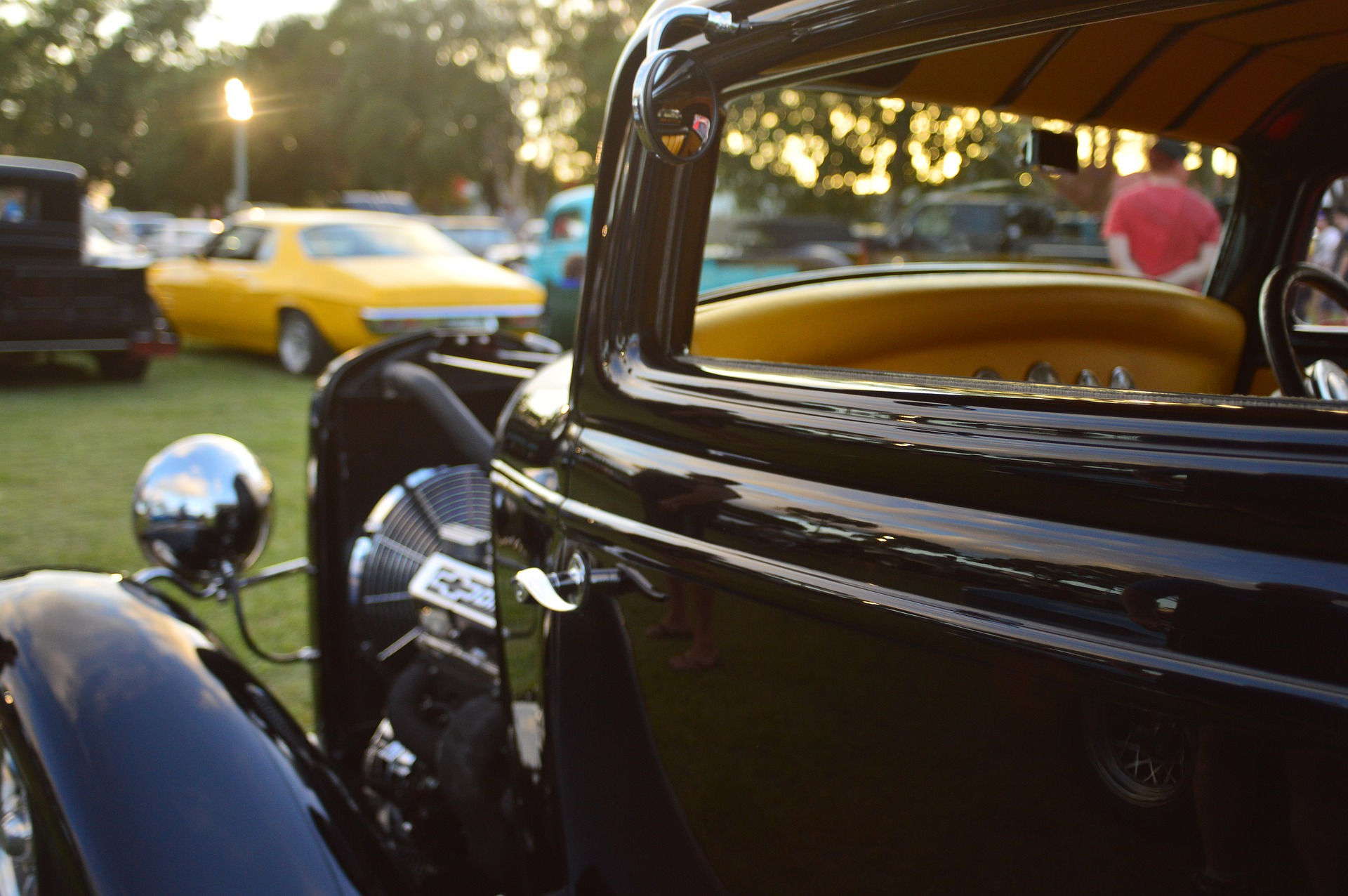 Ace cafe – Classic Police Vehicle Day

Date: 17th August 2019
Location: Ace Cafe, London
If you're in the mood for something much more niche, Ace Cafe is hosting their annual Classic Police Vehicle event where you'll take a trip through time and discover all kinds of classic police vehicles.
SEPTEMBER
Salon Privé
Date: 5th – 8th September 2019
Location: Blenheim Palace, Woodstock
Hosted at the spectacular Blenheim Palace, Salon Privé presents the finest and most luxurious supercars, hypercars and classic cars for you to peruse and enjoy. Each day is dedicated to a unique event including Ladies Day and Bentley Masters, where visitors can look forward to the incredible spectacle of a Guinness Book of World Records attempt by Bentley Drivers Club as they host more than 1,000 Bentleys at their Centenary Celebration.
Goodwood Revival
Date: 13th-15th September
Location: Goodwood Motor Circuit, Sussex
Possibly the most glamorous race event of the year, with attendees dressing in 40's, 50's and 60's inspired fashion, to really get into the spirit of the weekend! There are some pretty cool cars, not to mention motorbikes, racing too!
OCTOBER
Ace cafe – All American Cruise In

Date: 28th October 2019
Location: Ace Cafe, London
Another unique and must-visit event held at the Ace cafe is the All American Cruise In meetup. Designed for enthusiasts as well as American classic car owners, this event is open to all who are passionate about American classics.
From runs and rallies to auctions and displays, there are plenty of fantastic classic car shows and events to add to your calendar for 2019. Who knows, you might even end up buying and insuring a classic car of your own if you don't already.
And, if it's not just Classics you're interested in, check out our calendar of motorsport events happening in 2019!