Review: Turtle Wax Scratch Repair Kit
Review: Turtle Wax Scratch Repair Kit – What Is It, What Does it Do and Is It Good for Your Car?
When you get a scratch in your car's paintwork, it's common to wonder if you can fix it yourself. There are so many kits on the market such as those provided by Turtle Wax, but do they actually work? How do they work? Could they make the scratch look worse? To help you, we've reviewed how/when to use the Turtle Wax Scratch Repair Kit, and when it may not be the best solution.
What Is the Turtle Wax Kit and What Does It Do
The Turtle Wax Scratch Repair Kit is billed as an all-in-one repair kit for car scratches. It contains a clearcoat pen, clarifying compound, polishing discs and spray lubricant. However, unlike some other car scratch remover kits, it doesn't include paint. This means there's only one version of the kit and you don't need to worry about colour matching the kit paint to your car's actual paintwork. The pen contains a solution of clearcoat resin, which is the protective top layer of paint on your car. Light, shallow car scratches are often only in the clearcoat of your car's paintwork, so the pen is designed to fill the scratch with a new clearcoat.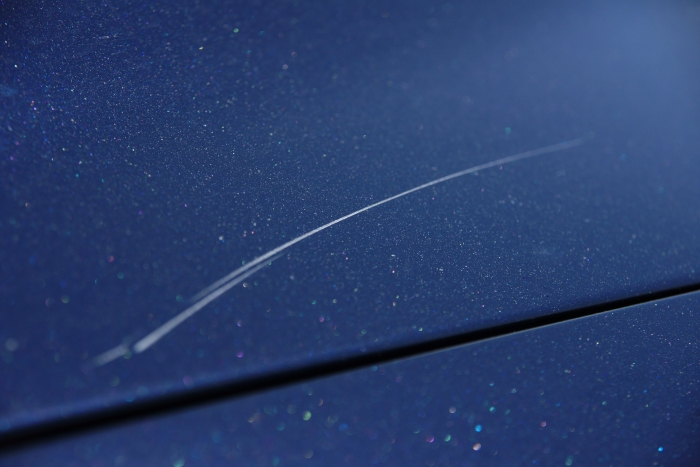 But if your scratch runs into the car paint, or reveals the metal below the paint, you will need to touch up the paint before using this Turtle Wax kit as it cannot put colour back into the scratch.
Turtle Wax's repair kit is designed to be used on painted metal surfaces with a shiny or gloss finish, so it can't be used on matte paintwork. It is also not suitable for any unpainted metal such as chrome, or non-metal surfaces like plastic bumpers and fiberglass.
How to Use Turtle Wax Scratch Repair Kit?
Here are the steps to use the Turtle Wax scratch remover. If you're planning on touching up the paint in the scratch first, follow the instructions for using a scratch remover kit here. Allow the new paint to dry for at least 24 hours before using the Turtle Wax Kit.
Clean the car surface well and dry thoroughly. This is important to remove and stop dirt and grease on your car's paintwork from getting into the repair process.
Shake the Turtle Wax clearcoat pen to mix its contents. Depress the pen tip on a flat surface like a piece of paper to start the flow of the clearcoat resin.
Carefully guide the pen tip along the scratch to apply a light coat of resin that fills the scratch.
Allow the clearcoat to cure for 24 hours in a protected area.
After the clearcoat has cured if you have any raised areas of clearcoat, you will need to polish it very gently with the supplied pads to even the new clearcoat.
The first step in the polishing process is to spray the area and the pads liberally with the lubricant.
The pads are essentially sandpaper and are numbered 1 to 4 to describe how abrasive they are. Pads number 1 and 2 are more abrasive and 3 and 4 have a finer grain and are less abrasive.
Start polishing with pad 1 or 2 and work towards the finer ones. If you don't have much excess clearcoat, start with the finer pads 3 and 4.
Gently use the polishing pads to pass over the area. Turtle Wax suggests using around 30 light passes over the area per pad, but we'd recommend being very cautious and stopping every few strokes to check you're not going too deep.
Keep the repair area and pad wet with the lubricant spray while you polish it. When finished, dry well with a microfibre or similar soft cloth.
Next, you will need to polish the area with the clarifying compound. Put a little compound on a soft cotton cloth and rub in gently for one minute. Keep changing the direction of rubbing to avoid streaks and swirl marks.
Stop rubbing and allow a light haze to develop on the area, before buffing the area well with a clean cloth to bring back the shine and check how it looks.
Repeat the previous two steps until you get the right gloss level to match the surrounding paintwork. You will need to put some effort into the buffing to bring back the shine.
Once the repair is complete with the Turtle Wax Scratch Repair Kit and the repair has cured, you can dial up the shine and keep the paint protected by applying car wax to your car. Read our blog on the best car wax here to find the ideal product for you and your car. However, if you have applied paint to the scratch, wait at least one month before applying any wax. This is because waxing soon after applying paint can trap paint solvents into the wax.
Our Verdict on The Turtle Wax Scratch Repair Kit and Can It Remove Scratches?
Essentially, the Turtle Wax Scratch Repair Kit is a clearcoat application to fill any light grooves in your car's paintwork. It's best suited to shallow scratches and swirl marks, not deeper paint scratches and can give good results on minor damage.
But to get the best results it's important to understand how it works. Once you've filled in the scratch with the pen, the 'clarifying compound' along with polishing and buffing simply removes some of the surrounding clearcoat to level the area out, reducing the appearance of the scratch. This process will leave you with a thinner layer of clearcoat on the area, which will need upkeep with regular waxing. This is also why the kit not suitable for deep scratches.
And most importantly, the kit can worsen damage if you make a mistake. Any heavy-handedness with the sanding pads risks scratching the surrounding paint. If you're unfamiliar with repairs or not confident gently removing clearcoat, it's better to choose a professional repair. You can get your free professional repair estimate here now or by giving us a call on 0800 145 5118.
Is Turtle Wax Good for Your Car?
Turtle Wax products such as Super-Hard Shell Wax are some of the market leaders when it comes to car wax. These products can be good at the job they have been created to do but the application of them is key to improving the shine and protection of your car's paintwork.
At ChipsAway we have reviewed some of the most popular car wax products on the market, including Turtle Wax, here so you can find the best car wax for you.
Does Turtle Wax Ruin Paint? Do Car Waxes Damage Your Car?
Car waxes such as Turtle Wax are filler products that are designed to enhance and protect a previously polished car surface by filling in any imperfections that appear in a car's exterior. You can read more about car waxes and how they differ from car polishes in our blog. Because car waxes add a protective layer over your car's paintwork, they will actually absorb a lot of the minor everyday damage. For this reason, car waxes such as Turtle Wax will in fact do more good for your paint than anything to ruin it.
How Long Does Turtle Wax Scratch Repair Kit Last on A Car?
As we mentioned previously the Turtle Wax kit is a clearcoat application to fill in any light grooves in your car's paintwork. The kit's pen contains a solution of clearcoat resin, which is the protective top layer of paint on your car, which fills scratches in this top layer with new resin.
The new clearcoat needs to be cured for at least 24 hours to ensure it lasts as long as possible. If cured and cared for properly (such as waxing, which adds extra protection) the repair from the Turtle Wax kit can last for a long time and will not wash away the next time you wash your car.
ChipsAway Scratch Repairs
If you're not comfortable attempting a DIY scratch repair, the good news is that a professional scratch repair doesn't have to cost a fortune. In the past, many body shops only offered a full panel respray, which can be expensive, this has now changed.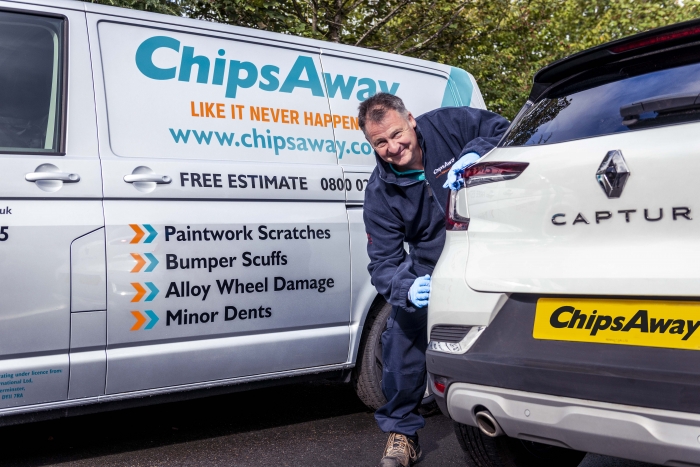 ChipsAway pioneered a new method called SMART repair – Small to Medium Area Repair Technology. It involves simply repairing the damaged area and not the whole panel, making the repair quicker and cheaper. Read about the SMART repair process here.
ChipsAway has specialists across the UK who are experts in car scratch repair. They will repaint the scratch with precisely mixed colour to match your car and seal it with the same lacquer, meaning you won't have to worry about regular waxing afterward.
All ChipsAway repairs also come with a lifetime guarantee* and some of our specialists are mobile, which means they can come to you at home or at the office, so you won't be without your car. You can get your free repair estimate here now or by giving us a call on 0800 145 5118.