Car Wax Reviews: Which is the Best Car Wax for You?
Waxing is one of the most fundamental parts of proper car care and maintenance. Not least because it offers you the perfect opportunity to improve the lustre, shine and colour-depth of your car's paintwork. While also adding an additional layer of protection from damaging environmental pollutants and other potential hazards like road grime or pollen.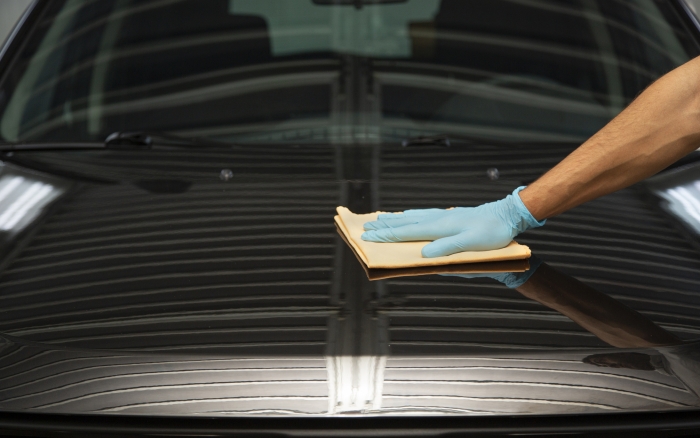 Unfortunately, the dizzying array of waxing products currently circulating on today's market make the process of actually picking the best car wax notoriously difficult. To help you make an informed decision about which car wax product best suits your needs, I've set out to review the current crop of leading waxes on the market that you'll find on the shelves of most automotive retailers.
Turtle Wax's Super-Hard Shell Wax (Paste)
Super-Hard Shell Wax by Turtle Wax is the market-leading car wax. It does go on as smooth as a dream, and it does do a perfectly good (if unremarkable) job of deepening the lustre and shine of paintwork. But in an honest review, its ease of use where this product really falls down. Despite its extremely high-quality finish. It's a real hassle to actually take the car wax off once it's been applied unless you're using a mechanical buffer.
Choose this car wax if you're really serious about waxing and want a high-quality shine, and you don't mind it being a little difficult to use. But don't let its sterling reputation convince you to forget something that's just as capable, and much more accessible.
Turtle Wax's Carnauba Cleaner Wax (Liquid)
Although it's made by the same people as the Super-Hard Shell Wax reviewed above. Turtle Wax's second most popular product is a very, very different beast. It's an incredibly easy product to use for a start, both in terms of application and removal. The inclusion of ever-popular carnauba wax means that it can create a decent shine too.
If you're looking for something that you can slap on and then buff-off in a matter of minutes, and you're only really concerned with adding an acceptable level of finish to your bodywork. Then this budget product is probably the best car wax for you.
Mother's California Gold Pure Brazilian Carnauba Wax (Liquid)
I'm not quite sure whether or not the fact that this wonderful liquid wax's carnauba content is 'pure Brazilian' really affects the quality of the end product. But there can be no doubt that this is one of the best liquid car waxes on the market in terms of ease-of-use and depth of shine. The one downside is the low durability of the coat it creates.
Perfect for the avid detailer, and affordable too. Only avoid this liquid car wax if durability is a key factor in your buying decision, or you have your heart set on perusing something at the upper-edge of the paste market.
Chemical Guy's Extreme Synthetic Detailer (Spray)
Even though it's a spray car wax, this product creates a wonderfully reflective deep shine. It really brightens up any paintwork. Unfortunately, as with all spray waxes, the finish it leaves is very short-lived. Which is really quite disappointing considering how impressive the immediate effects are.
Use this if you need to quickly freshen up your car's look. Or if you're keen to give the paintwork a bit of a shine prior to more intensive treatment. But do be aware of the fact that you'll have to redo everything after a few weeks of wear and tear.
Zymol Cleaner Wax (Liquid)
Zymol's potent cleaner wax offers up consistently excellent results that more than justify the price tag. It leaves a satiny, almost mirror-like sheen that does a brilliant job of repairing swirl marks and minor paintwork scratches. It does fall down slightly on ease-of-use, but it more than makes up for this by generating a very durable layer of protection that adds shine and lustre to your car's paint job.
I'd recommend using this if you're gunning for a top quality product, and want the best possible shine from your car wax. We'd only really recommend avoiding this product if you're looking for something cheaper, or plan on waxing in a rainstorm.
Eagle One 2081616 Nanowax (Spray)
This product's central selling point is the inclusion of 'nano-sized' Carnauba particles. Which are allegedly capable of covering up microscopic flaws in your car's paintwork. Whether or not this is actually true, there is no denying the fact that it does do a fantastic job of leaving a glossy and elegant finish on paintwork. Be warned though: its paint protection doesn't last long! Use if you're looking for easy-to-use car waxes, or want to add an additional layer of protection to your car in a hurry. But we would recommend avoiding it if you need a car wax that'll last a long time.
Autoglym High-Definition Wax (Paste)
Another high-end offering, Autoglym's high-definition wax produces a really beautiful shine. Creating an almost glassy finish that does a very good job of lending any colour of paint-job a fresh and vibrant edge. It does lose ground when it comes to durability though. It does lack some of the depth and character that some other, slightly cheaper car waxes (like Mother's California Gold) can produce for a much lower price point.
If you're looking for something that's guaranteed to get the job done. But doesn't really shine in any particular area then this is the best car wax for you. It doesn't have quite the shine of a slightly more quality-focused car wax. Or quite the ease-of-use encountered in some spray products, but it is consistent and dependable.
About the Author:
Alex Bussey is an avid detailing enthusiast who's always looking for new ways to improve the aesthetic appeal of his most prized. He's currently writing for www.specialisedcovers.com – a dedicated supplier of bespoke car covers.
What is The Best Car Wax Or Highest Rated Car Wax?
After testing seven current market leading car waxes we found that the best car wax depends on what the user is looking for. There are three types of car wax, liquid, paste and spray with each offering different benefits and drawbacks.
If you're looking for something that's long lasting and you are happy to take longer each time you apply it, then pastes and liquids such of those offered by Zymol and Mother's are the best car waxes for you. If you'd prefer something that is quicker to apply but doesn't last quite as long between applications, then the Chemical Guy's or Eagle One spray waxes are likely to be the best car wax for you.
What Wax Do Professional Detailers Use?
Professional detailers at car garages, body shops and car dealerships tend to use the best of the best products to show off their hard work in the best light. In the case of car waxes professional detailers commonly use carnauba-based waxes.
This type of car wax is sourced from palm trees native to Brazil. The leaves of the carnauba palm tree are picked and dried in order for the wax from the leaves to be removed. This removed wax is then blended with oils and other types of wax, to create a user-friendly car wax product.
If you're looking to use carnauba car wax on your car but aren't sure how to use it correctly check out our guide to using carnauba wax here
What Type of Car Wax Lasts the Longest?
Generally, paste and liquid car waxes last the longest but do take longer to apply than their spray car wax equivalents. The car wax products offered by Zymol and Mother's above will be those that will last the longest.
The Zymol Cleaner Wax in particular offers up great results for longevity. This is because despite being somewhat harder to apply it does leave a very durable layer of protection for your car along with a good level of shine and lustre.