Local ChipsAway Employee Callum Green Wins Silver at National Finals!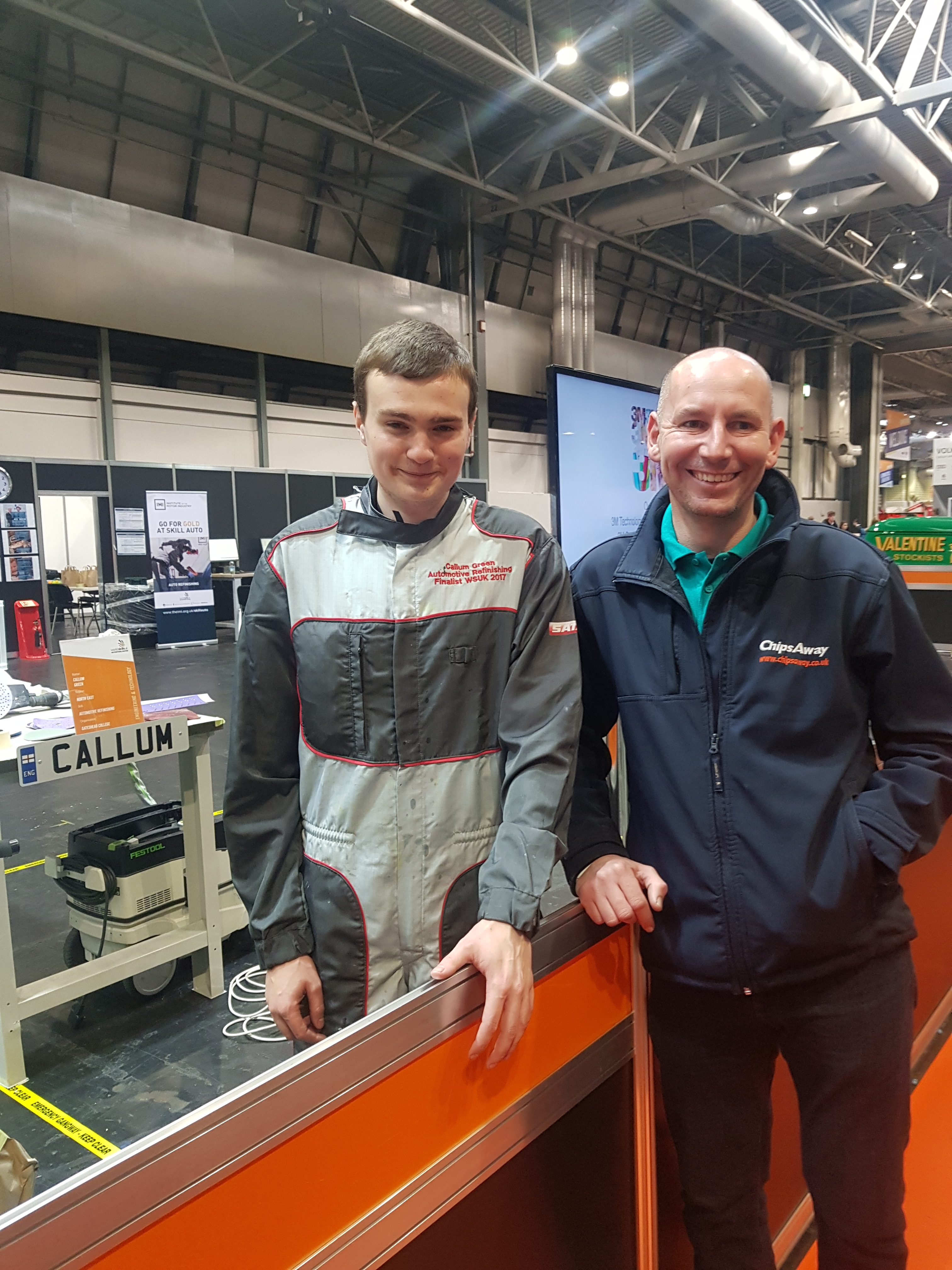 Last month saw the final of the 2017 Skill Auto National. Many talented individuals took part, including Callum Green of ChipsAway. Categories included Automotive Technology, Refinishing, Body Repair and Heavy Vehicle Engineering. Callum performed brilliantly under the intense pressure from the judges. This resulted in Callum winning silver, and a place in the Worlds Skills UK Squad!
Callum has been working for ChipsAway North Tyneside for 3 years. He joined us as part of an apprenticeship scheme through Gateshead College. Following the completion of his NVQ Level 3 in paint and Body Refinishing, the college put Callum forward for this competition. We agree, he's shown a clean talent for it. To get through to the final, Callum completed an online test. Passing this meant he spent a say at the National Qualifier in the Auto Refinishing category. Callum's hard work meant he was one of the six chosen to compete in the final.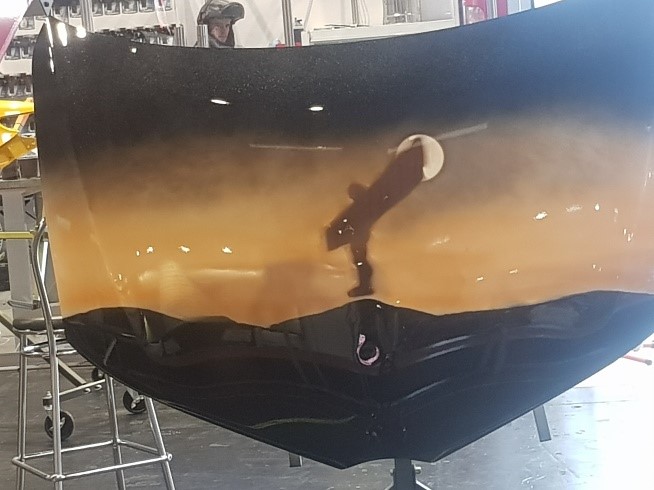 The 3-day national final saw the final six tested in all areas of their specialism. This ranged from prepping and painting panels to colour matching and applying specialist finishes. Callum also completed a bonnet, painted with "The Angel of the North". This piece showcased his painting skills brilliantly!
Winning Silver and earning a place in the World Skills UK Squad is a fantastic achievement. Callum is extremely pleased about this, commenting; "I'm over the moon with winning silver at the competition. This has been one of the best experiences and I can't wait for the next stages with the World Skills UK squad."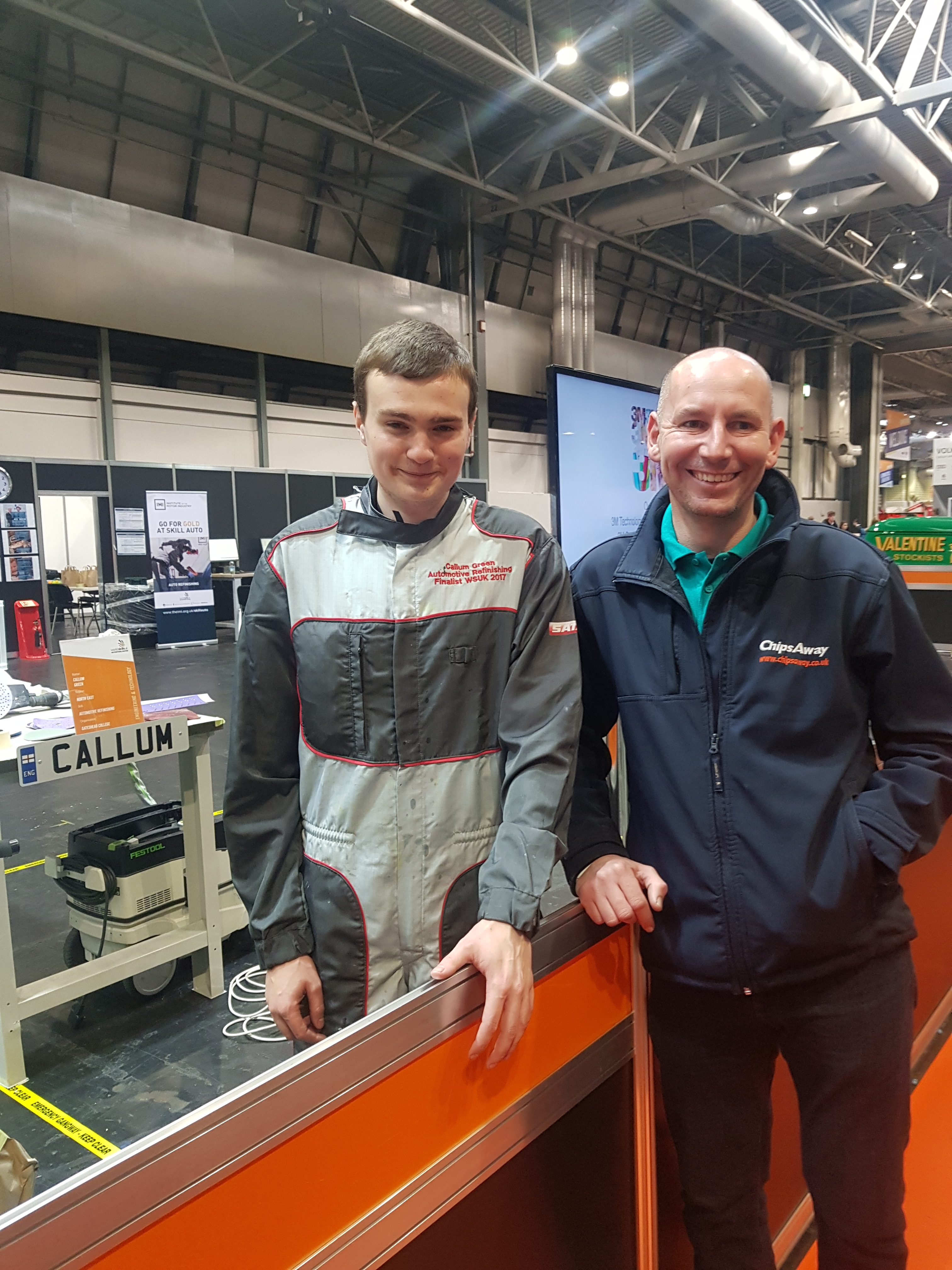 Employer Garry Charlton, cheered Callum along from the side-line over the weekend, and he couldn't be prouder. Garry comments; "Callum has shown a clear talent from the start. I'm so pleased his skill is being recognised in this way. I know he has exactly what it takes to go on and compete internationally".