Getting Paid For Your Passion: ChipsAway Careers
We are the UK's leading network of minor car body repair specialists. Many of their franchisees join the network because they are already so passionate about cars, and see the franchise as a great opportunity to turn their career into their hobby.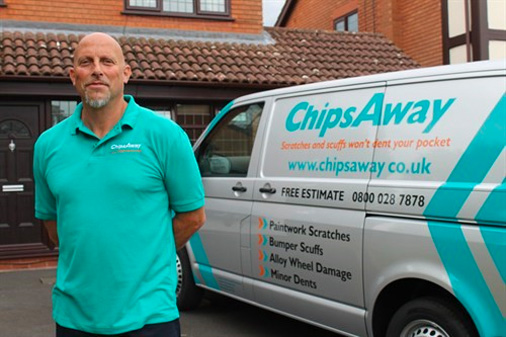 We are rated very highly amongst our customers for our high-quality repair work (9.5 on Trustpilot in fact), so it's no wonder we are regularly entrusted with cars of a much higher-than-average value, as well as specialist vehicle types.
Mark Burns, of ChipsAway Boston & Spalding, has had the pleasure of working on many beautiful cars. He reminisces "In my time as a ChipsAway technician I have repaired some really expensive cars such as a brand new £300,000 Bentley, and also cars as old as a 1968 Morris Oxford."

A £300,000 Bentley repaired by ChipsAway Specialist Mark Burns
Mark continues "Repairing the Bentley was a little bit scary at first but with my experience, you soon realise that it is no different to repairing a "Ford Focus"! They all have to be done right and they are all painted in the same way. There was however great satisfaction in knowing that I had repaired such an expensive car and also that the customer trusted the ChipsAway brand."
"Repairing the Morris Oxford was probably one of my all-time favourite jobs. I got such a rush of job satisfaction in seeing something so old and worn out looking like new again. I was really proud of my work and the results, but I guess the best part of doing the job on that car was seeing the smile on the customers face once it was finished!"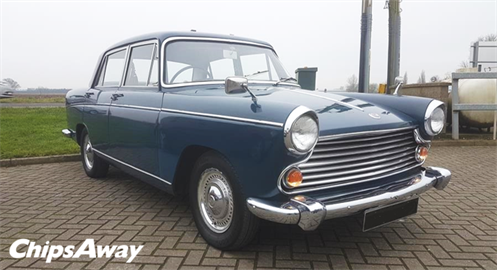 A stunning Morris Oxford car repaired by Mark Burns
The ChipsAway network is always keen to show off their repairs and the work they are so proud of. Here are just a few of their other favourite cars that they have the pleasure of restoring.
One of our franchisees, Chris, is particularly passionate about vintage & classic vehicles and has owned a number of all types for the last 40 years. He has got to know many likeminded owners and his high-quality work has not gone unnoticed by them, so he often has the chance to complete repairs on beautiful classic and vintage vehicles! His latest classic car repairs include a rare 1952 Jowett Jupiter, a 1967 Lambretta and a Jaguar XK14!

ChipsAway Specialists can match any colour required. Even for these classics!
Daryl has been a ChipsAway Franchisee operating in Ellesmere Port for just over a year, but has already worked on some vehicles most would only dream of, including this very impressive recent visitor to his Car Care Centre. This stunning Porsche is worth an incredible £250,000, and Daryl took great care over repairing a chip on the wing mirror to restore the car to showroom condition.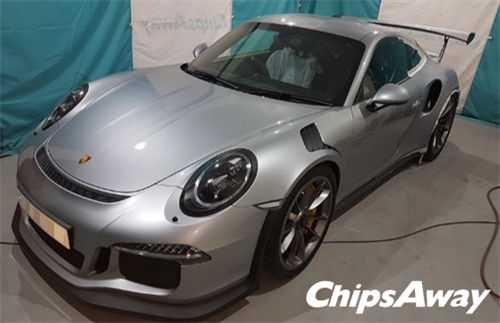 A prestigious £250k Porsche repaired by Daryl Garside
Back to the classics, here's another gorgeous classic that our franchisee had the brilliant opportunity of completing a repair on and restoring to its original beauty! The owner of this vintage ford couldn't be happier with the repair.
This vintage ford was restored in just a few hours!
With their love of cars, ChipsAway specialists thrive when they get the opportunity to work on these ultra-luxurious, classic or rare vehicles. Talented film and TV animator Richard Dexter decided to make a radical life change last year, leaving his successful career to invest in a ChipsAway franchise. As Richard's reputation as an animator grew, his work was constantly taking him away from his family and had even begun to affect his health.
Richard loves cars and was keen to replace his desk job with working outdoors, so a ChipsAway Franchise immediately appealed to him. "I really enjoyed working on the cars from the outset and becoming a ChipsAway franchisee has definitely been the right choice for me."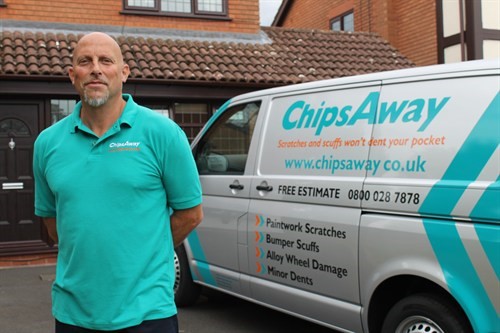 Richard Dexter – ChipsAway Hereford
If you're passionate about cars, why not find out more information about a ChipsAway franchise. You too can turn your passion into your hobby at www.chipsaway.co.uk/franchise.