Abbie Eaton Leads Professional Female Racing Drivers
In celebration of International Women's Day, we're putting the spotlight on the latest female Brit to take part in the W-Series, Abbie Eaton, who is looking forward to the first race in St Petersburg in May.
Abbie is a very successful British Racing driver, most recently known for her role as the Test Driver on Amazon's hit show 'The Grand Tour'. Abbie is a two-time British Racing Champion with over 18 years' experience in the sport. Over her career, she has raced and coached drivers to success in Championships such as British GT, GT Cup, Blancpain Endurance and many more.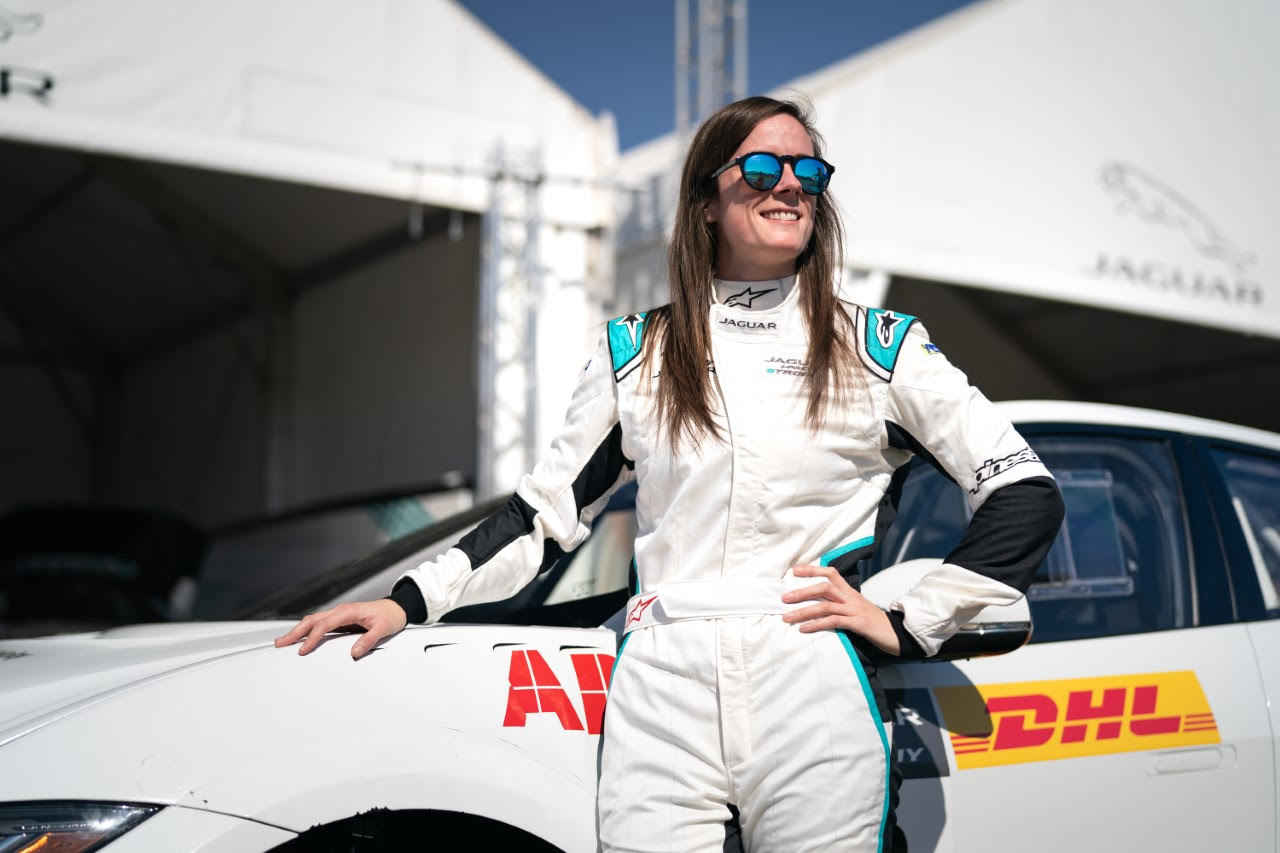 "I was first introduced to racing by my Dad. He used to race when I was younger, so I grew up surrounded by the race circuits of the UK. When my Dad stopped racing in 1999 and years of pestering him, I finally started Karting in 2002, aged 10."
Racing Background
From a 10-year-old Karting enthusiast to the professional female Racing driver and qualified instructor, Abbie talks more about her racing career.
"I have raced since I was ten years old, starting in Karting, then moving into saloon cars aged 15. The majority of the cars I have raced have either been saloon or GT cars. Most recently racing Ferrari's and V8 Supercars.
Last year I had the opportunity to race in European Rallycross which was a first for me, and it was absolutely epic! Definitely got the taste for going sideways."
Everyone has a hero, and for Abbie it is her Dad. "It probably sounds cheesy but I grew up watching my dad race, so he will always be my motoring hero in that sense.
"Apart from my Dad, my racing hero would have to be Schumacher. I watched F1 when he was killing it."
Abbie lives for the thrill of the track, dedicating her life and career to racing. "My favourite track has to be Oulton Park, in the UK of course. It's what is known as a 'drivers track' as its unforgiving and technical – but a LOT of fun."
International Women's Day: W-Series
Abbie is taking part in her first W-Series Championship this year. W-Series is an all-female single-seater racing Championship, first started in 2019. "I'm excited to get stuck into the new challenge. For me, I have a very steep hill to climb in terms of learning how to drive and race a single-seater, as all of my previous knowledge has been of big heavy cars with no downforce.
"I'm confident I will get there, but it will take some seat time, which I will only be able to have during the season – learning on the job! But I will learn fast."
Abbie concluded that she would like to see more females successful competing the sport she loves and we'd like to wish her the best of luck with the W-Series and future racing career from all at ChipsAway!