ChipsAway Encourage Women's Confidence at Car Bodyshops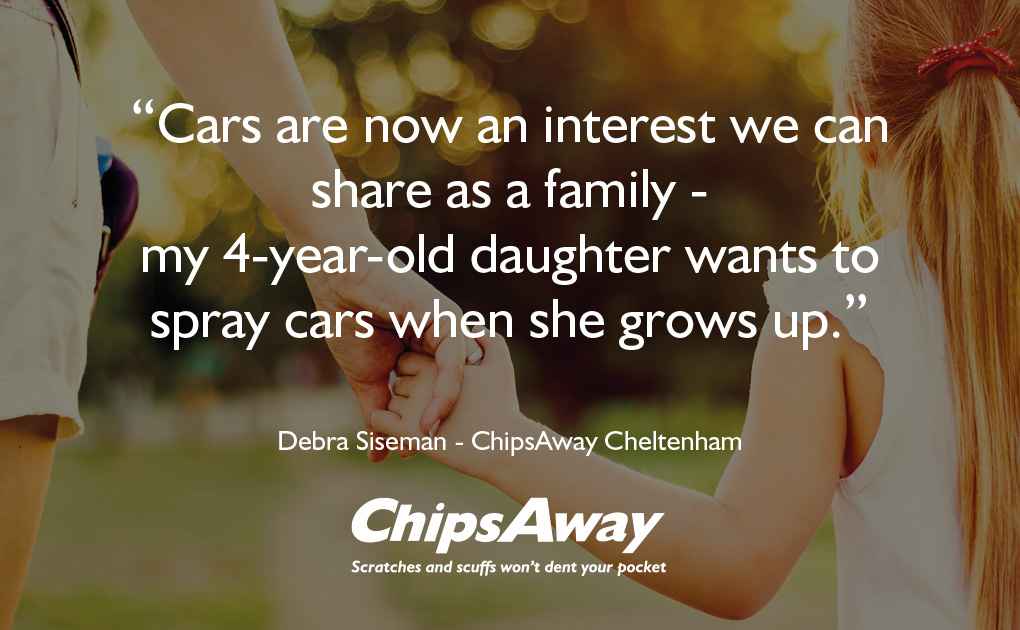 With recent research reporting that almost a third of females feel they have been ripped off for servicing and repair work done to their car, purely because they are female, we want to encourage an important change within the industry, and help females across the country to feel confident when it comes to all things automotive!
"It's no wonder that so many females feel uncomfortable when it comes to anything car-related if they consistently feel they are being treated unfairly because of their gender." Comments our Head of Marketing, Ella Pugh.
"With International Women's Day today, we are taking the opportunity to prove this isn't the case for ChipsAway and we'd really like to encourage women to have the confidence they should when it comes to the automotive world and getting their cars repaired!"
ChipsAway are also celebrating all the women who work within the network, with one in particular – Cas Clifford-Wareham of ChipsAway Stoke on Trent, hosting a 'Ladies Day' on March 18th, inviting local ladies along to a fun and informal event being held at their Car Care Centre, to help them feel more confident in an automotive environment!"
ChipsAway Stroud and Cirencester operator Caroline Clennell, who joined the network in October 2016, couldn't be more proud and happy to be spraying cars, and would also like to encourage more women into the industry. She's even working with a local charity to offer disadvantaged women work placements, to help do her bit!
Caroline comments: "I love working in this industry – I've always been a practical person and a bit of a petrol head.  I see no reason why more women shouldn't be encouraged into this business – this job requires delicacy, sensitivity, a good eye and the ability to multi-task: all skills that are really not exclusive to men!"
We also approached Vicki Butler-Henderson, British racing driver and television presenter for her thoughts on working within the automotive industry and it's fair to say she loves it; "I count myself incredibly lucky to work in an industry where everyone has a massive passion for all things automotive. Whether I'm racing or road testing, presenting or writing, I can't think of anything I would rather be doing." Comments Vicki.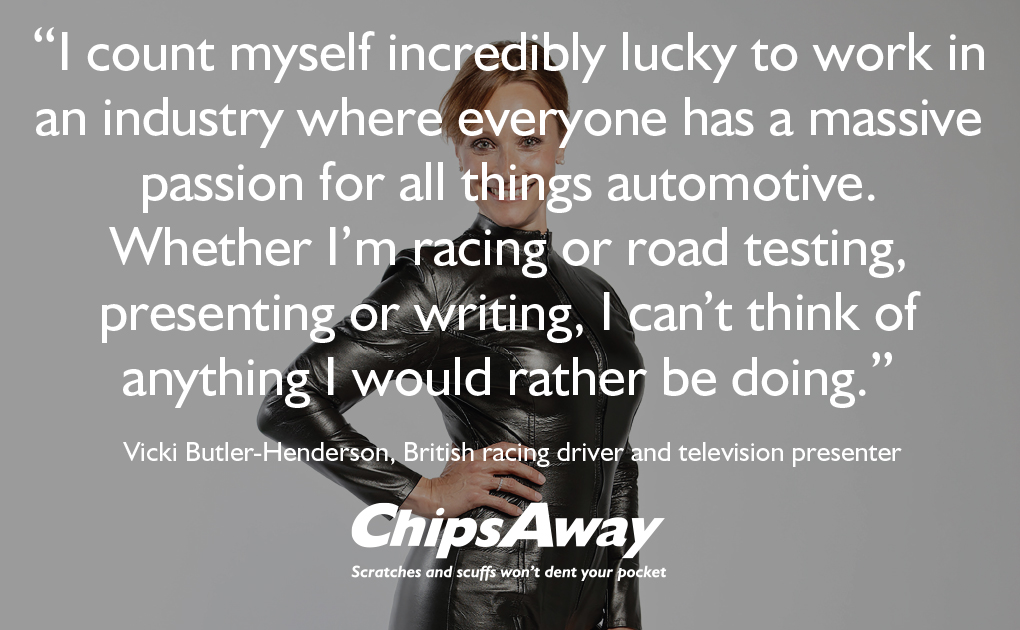 Ella concludes, "Our mission is to provide exceptional quality, value-for-money repairs, whilst maintaining the utmost level of customer service, delivered with honesty and integrity, so our customers can be assured of an all-around first-class service. Whether male or female, young or old, our customers are always treated with the respect they deserve and we can't wait to help more women nationally feel confident in dealing with automotive repairs!"
If you would like a free estimate, please complete our online form or call us on 0800 145 5118.