How to Clean your Alloy Wheels
Many modern cars now come with a set of alloy wheels as standard. Or maybe you have added alloy wheels to your vehicle to make it stand out on the road. But alloy wheels can soon become dirty from everyday driving as they are in a prime position to collect road grime and brake dust. This can make them very tricky to clean well.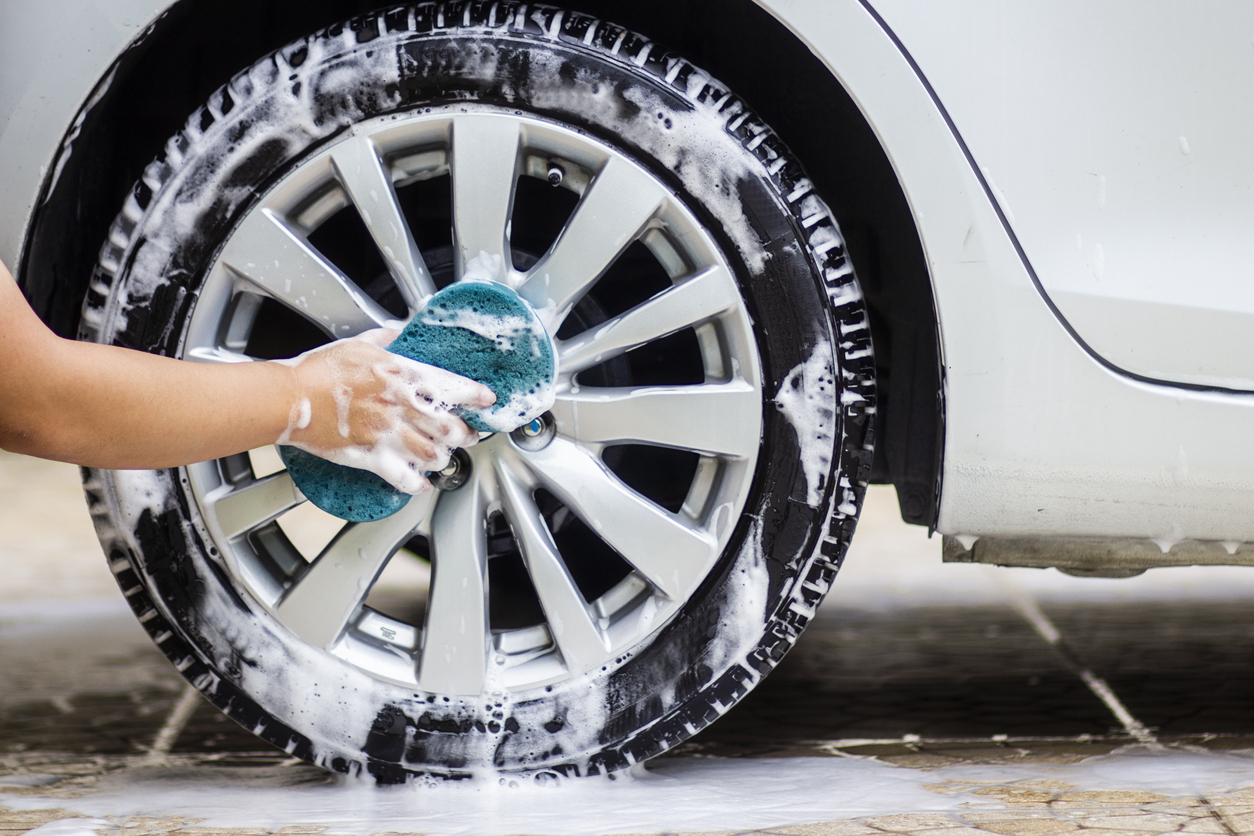 Follow our easy step by step guide on how to clean alloy wheels, to make your alloys shine like new again!
1. Choose an alloy wheel cleaner
It is recommended that you use an alloy wheel cleaner for the best results. You can use a regular car shampoo however; this will only remove the surface dirt. To remove the ingrained dirt, is it recommended you use a wheel cleaner as it will give you the best clean.
2. Use a pressure washer to remove excess dirt
Using a pressure washer or hose will help to wash away all the surface dirt and brake dust from the alloy
3. Apply a generous amount of alloy cleaner
Once the surface dirt has been removed from the alloy with water, apply a generous amount of wheel cleaner to the alloys.
4. Leave for the designated time
Then leave the magic to happen for approximately five minutes, but always double check the alloy cleaning product instructions for exact times and directions.
5. Rinse the product off
Rinse the alloy cleaner off with clean water.
6. Completely dry the alloy wheels
Always dry alloy wheels to avoid annoying water marks on your clean and shiny alloys.
7. Apply a wheel wax to the alloy
An alloy wheel wax works in the same way as a car wax, working to protect your alloys. Apply the wax of choice with an applicator pad and then buff the wheel. The wax will keep your wheels looking shiny and prevent brake dust adhesion. It is recommended that you wax alloy wheels every couple of weeks, this may seem excessive, but it is a much easier job that scrubbing your wheels every week.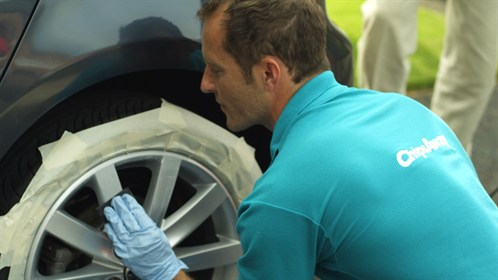 If you discover damage to your alloys when cleaning your alloy wheels, ChipsAway specialists can repair the damage in a matter of hours so your wheels look as good as new again.
How does a ChipsAway alloy wheel repair work?
To get a free alloy wheel repair estimate, you can give us a call on 0800 1455118 or compete the online form here.