One of the first questions that comes to mind after your car has sustained some damage is, "How much is this going to cost me?" The realisation that your car has been scratched or dented, or that your alloy wheels have become scuffed, can cause great annoyance and distress.  Understandably, you want the repair to be done as quickly as possible, at a reasonable price, without compromising on quality of finish.
The quick answer is it's not possible to give a set price here, because the cost can vary so greatly depending on the type and extent of damage. If you need to know now, the best thing to do is fill out an enquiry form which will go straight to your local technician, who will call to arrange a visit, view your scratch, scrape or dent and give you a free, no obligation estimate and advice. You'll also get details of your local specialist so you can phone them straight away if you're in a rush.
Below is more information on the issues that can affect the price of a ChipsAway repair. Whilst it's not possible to give a "sliding scale" of costs, this might help to explain why some repairs are less straightforward than others.
Car scratch repair costs
Things that affect complexity and price:
Damage Size
Location
Number of panels affected
Depth of scratch
Type of finish
With many repairs, the size of the damage is the main factor which determines cost, particularly if you have a chip or two, from loose road surfaces or similar. If it is confined to one panel, this will be simpler to fix than a scratch that trails across multiple panels.
It's also important to consider the depth of the scratch. The more layers of paint which have been removed, the more surrounding layers need to be sanded in order to build the paint back up. This takes more time, expertise and skill than a shallow scratch in your paintwork.
Whilst we are experts in matching and mixing paint (see our post What colour is my car? and the ChipsAway repair process) there is more work involved in blending the paint across the separation of panels than in one. The type of paint finish is also a factor, with metallic or matt paints requiring different application techniques (some footballer's cars would need extra work, that's for sure).
Dent repair prices
Key cost issues to consider:
Size
Location
Paint damage
The first thing to bear in mind is that ChipsAway technicians are equipped to deal with minor dent removal, such as shopping trolley dings, small impressions from run-ins with bollards, etc. These can easily be repaired at a location to suit you. 
Some dents may be repaired with minimal repairs needed on the paint. Dents which exclude extensive paint damage take much longer to repair, which impacts on price.
Alloy wheel refurbishment costs
Key factors that could affect the repair:
Wheel size
Damage type
Wheel finish/ Logo badges
As with the other types of repairs, the size and type of damage all impact price, with the biggest, most demanding repairs taking the most time and expertise to repair. You can see more about the types of damage we repair with our alloy wheel refurbishment post. 
Scuffed logo badges (emblems) may be bought online by yourself and fitted at no additional cost by the technician.
Bumper repair costs
ChipsAway can carry out all types of bumper repair. The issues that will make the repair trickier are:
Whether the surface is scratched or the whole bumper is cracked
Textured vs. painted
There's no doubt that having a bumper repaired rather than replaced overall will save you money. Our specialists can seamlessly repair most types of damage, but different techniques need to be used depending on whether the bumper is just scratched or cracked.
In the same way, the cost can vary as to whether it's a simple colour match and respray, or there is a textured finish to match as well.
Fill out an enquiry form or give us a call today
At ChipsAway, we pride ourselves on carrying out the highest quality repairs, conveniently ans cost effectively. The fastest way to find out the cost of a potential repair is simply to make an enquiry and get a free estimate to put your car's damage right again.
Related posts
How to touch-up car paint
Autoglym Paint Renovator - Is it worth it?
Car paint pens - can you get a good result
How to use T-Cut and when not to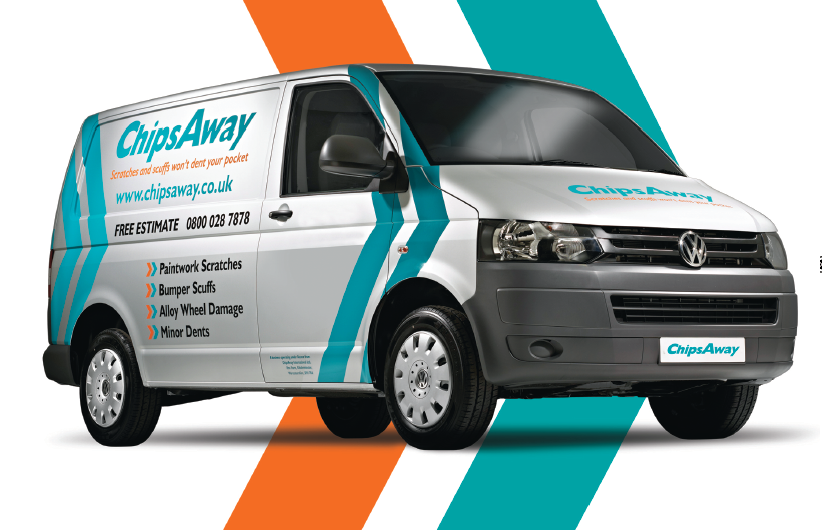 Ready to book your repair?
You're just a few short steps away from fixing that damage!
Get My Free Estimate