Why Running A Franchise is The Best Self-Employed Job
If you're ambitious and looking to escape the daily grind, you may be considering self-employment. You may be thinking, 'is it better to buy into a franchise?', 'do I need industry experience to make a business a success?', or 'how can I work more flexibly?'. Well, to lighten the load, the team here at ChipsAway have put together their top reasons why running a franchise through a high-profile brand is one of the best self-employed jobs.
 Flexible Work Arrangements
While working the standard nine to five suits some people's lifestyles, it's not for everyone. Successful franchises offer the perfect solution for people who want to go self-employed but who want the added security of a tried and tested brand. They also offer entrepreneurs a way of operating a business wherever and whenever they like, with a valued support network.
This kind of flexible working opportunity means that you can choose your hours to suit your needs, rather than your life being dictated by the rigid schedules that can arise when you're working for someone else. Whether you buy into a franchise because you're looking for a job that fits around the children, or you just want to kick off your entrepreneurial adventure, there's nothing else that offers the same kind of opportunities and growth as a franchise.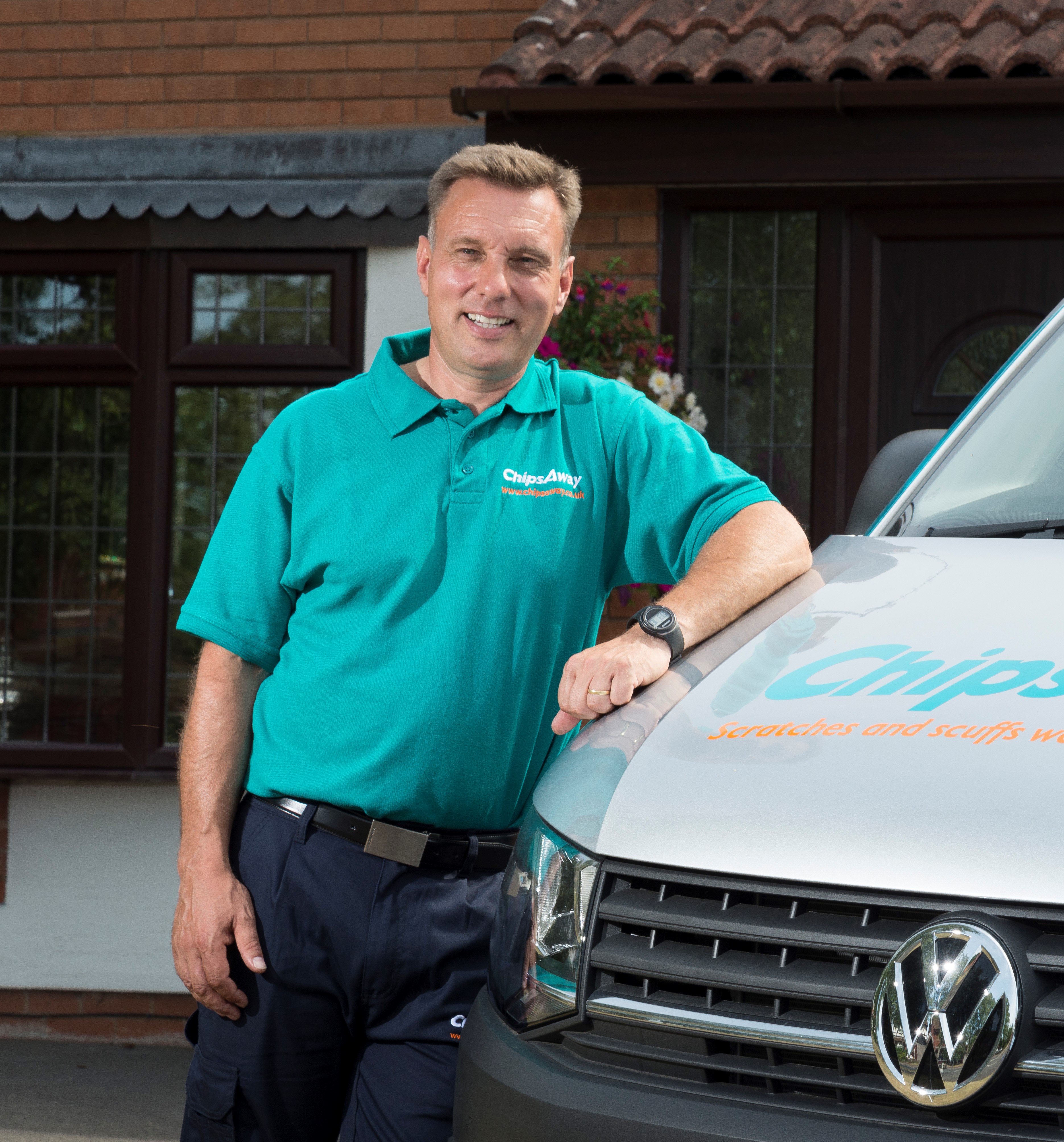 "When I met the ChipsAway team, I knew that it was the right decision. They provide you with IMI accredited technical support and training from beginner level, general business support for those who have never been self-employed, and leads from day one to give you a head start."
ChipsAway is a tried and tested business model, if you put the time and effort into organising your business and organising your diary, and if you absorb all the advice provided in training and from the rest of the team, you will succeed." – Spencer Grainger, Franchisee since 2012.
Interested in finding out more about the ChipsAway opportunity? Click Here to download your FREE information pack.
No Experience Required
At ChipsAway, one of the questions we sometimes get asked is: 'do I have to have automotive experience to run a ChipsAway franchise?' The simple answer is no, you don't need any prior experience at all to run a ChipsAway franchise. When you work with a reputable franchise brand you should have extensive training opportunities that make you an expert in your industry, and also the support and guidance of a team of business leaders.
Over 90% of the ChipsAway network had never sprayed a car before starting their business, but through our intensive training course, which is accredited by the Institute of the Motor Industry (IMI), they were able to acquire the necessary skills and reach professional standards fast.
Reap Your Own Rewards
Gone are the days of slaving away for someone else's financial gain. Running your own franchise means you don't just get to keep the profits, you get all the kudos too! At ChipsAway, we offer a flexible business model which can be tailored to suit your ambitions – and your success is directly related to the time and energy you put into your business. Most of all, the sky truly is the limit!
Be Your Own Boss
When you run your own franchise, you can grow your organisation in your own way, at your own pace. This doesn't just mean you get to work the hours you want, it means you set the rules and have complete control over every detail. After all, that's what self-employment is all about!
At ChipsAway, our proven business model, renowned support structure and the rising demand for our service, enables hundreds of franchise partners to grow successful and profitable businesses to suit their ambitions – their way. With the freedom to control your own diary, your earnings and your lifestyle, partnering with a brand like ours truly is self-employment at its best.
Ongoing Business Support
Starting up your own business can be one of the most exciting things you can do. But there can also be times where you need guidance and support in order to reach your full potential. Working with a tried and tested brand that has a bank of business experts means you can access a wealth of ongoing business support to help achieve success.
At ChipsAway, we supply our franchisees with a business plan template which helps you grow your business and project future profit levels, as well as providing a structured training programme that helps you run your business like a true pro.
Proven Business Model
When you're looking to start your own business, it's not always easy to know whether your idea will take off. Taking the franchise route to self-employment means you don't have to spend months testing your idea, and can start benefiting from a proven business model straight away.
The first step on your entrepreneurial journey is finding out everything you can about brands that you're attracted to. Examine all marketing materials, talk to existing and past franchisees, and most of all, be brave! Finally, if you're looking for the perfect self-employment opportunity that unlocks a guaranteed minimum of £80,000[1] worth of new leads in your first year, create your own schedule and receive first-class training,
About ChipsAway
We're a well-recognised international brand and the UK's leading mobile vehicle paintwork specialists, established for over 20 years. We offer a convenient, high-quality and cost-effective alternative to car body shops and use our renowned Small to Medium Area Repair Technology (SMART) to fix minor scratches, scuffs and dents to vehicles and alloys. As a franchisee, you'll initially be a single-van set up and then depending on your ambitions, will have the opportunity to expand into multi-van, or workshop model.
Whether you're a car connoisseur or have little to no automotive knowledge, we'll equip you with all the tools you need to run a successful operation. From an extensive IMI-accredited technical training programme, to launch assistance, and an expert sales and marketing strategy, we'll be with you every step of the way. What's more, because we're part of the Franchise Brands plc Group, you'll have access to a support team with a wealth of experience in franchising, who currently look after over 450 franchisees in 12 countries. We are also a full BFA member with IMI, ISO 9001 and ISO 14001 accreditations.
[1] The average franchisee received over 1,000 enquiries via Head Office in 2018, which at our average repair value equates to over £80,000