What to Do If You Scratch a Hire Car
Hiring a rental car is now part of the 'norm', whether for work or pleasure. However, hiring a car can be a worrying time, as you are responsible for a car, which is potentially worth a lot of money, that does not belong to you. If you notice a scratch or dent on the hire vehicle before you hand it back and it wasn't there when you collected the car, you could face a hefty charge.
But what should you do if you or someone else accidentally scratches your hire car?
Below we explain the process you should follow if your hire car is scratched or damaged while in your possession.
Before You Sign for a Hire Car
When hiring a car, it's important to double-check the vehicle for existing damage before you drive away. Walk around the vehicle with a member of staff from the rental company, making sure you highlight any existing damage before you sign for the vehicle. Ensure the member of staff makes note of the damage on any paperwork so there is a record and proof it wasn't you.
Noticing Damage to Your Hire Car
You may not have knowingly damaged the hire car, or it may have been caused by a careless driver who drove away. We all know that car parks can be dangerous places for car paintwork scratches, and minor door dents. As soon as you notice damage to the hire car, contact the rental company to explain what has happened. You can normally find their number on the car rental agreement. The hire company may advise you to return the vehicle to them or send photos of the car scratch.
When you return the hire car, the rental company will thoroughly check over the vehicle, so it's important to declare any damage caused before you return the car.
Should I repair a scratch on a hire car?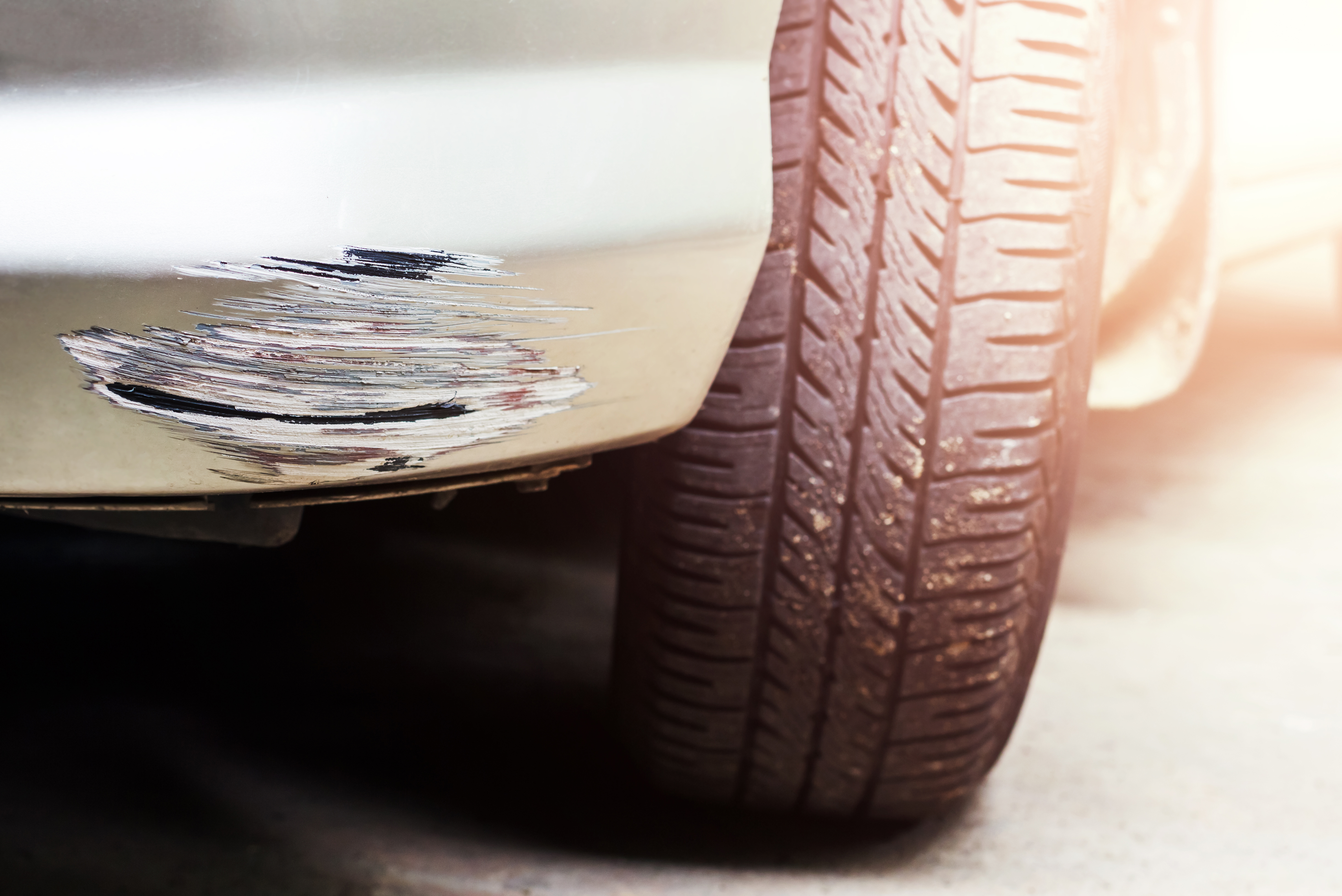 If you have accidentally scratched a hire car, you might consider getting the damaged repaired before you return it. If you have rented the vehicle from your home country, this may be simple. However, if you are renting the hire car abroad, getting damage repaired may be more difficult due to a language barrier.
Get your FREE Repair Estimate!
Getting the hire car repaired before you return the vehicle, comes with a risk.
The rental company may not deem the repair acceptable and charge you for the damage to be repaired again. If you do decide to have the damage repaired prior to returning the vehicle, it's important to keep any invoices for future reference.
Another Driver Scratched My Hire Car
Here's what to do if someone hits or damaged your parked car.
If another driver admits to scratching your hire car, then take their full insurance details and report this to the rental company as soon as possible. It's important to also take photos of the damage caused by the other driver.
If you notice a paintwork scratch when you return to your hire car, and another driver has not left their details, unfortunately you may face a fine from the rental company. You could consider asking for the CCTV from where you were parked, to see who damaged your hire car. As mentioned before, its important to notify the car hire company as soon as you notice a paintwork scratch or other damage to the vehicle.
Get your FREE Repair Estimate!