What are the techniques for Paintless Dent Removal?
If you have suffered a dent to your car, you may have considered using a Paintless Dent Removal (PDR) service. It's pretty common to find dent damage, that hasn't affected the paintwork. This is because modern car paints are designed to be extremely resilient.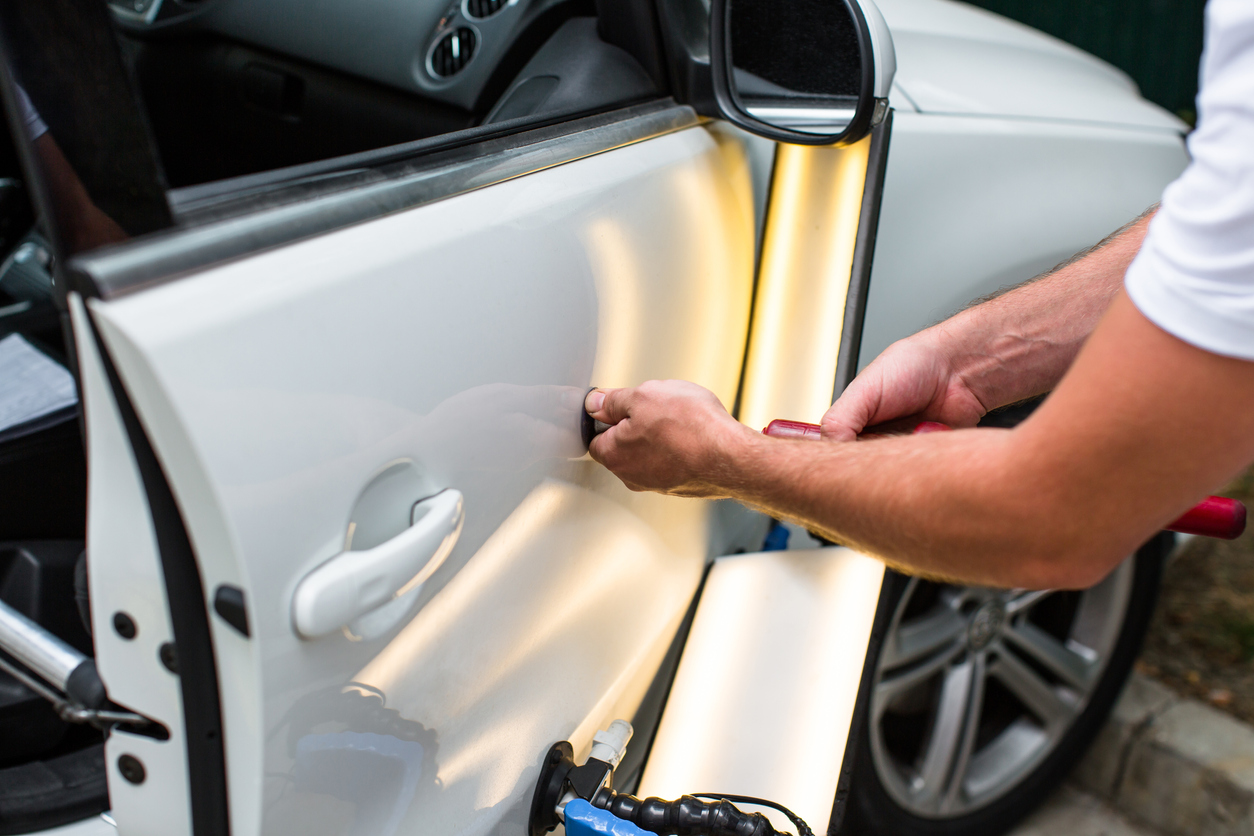 What is Paintless Dent Removal (PDR)?
A Paintless Dent Removal, also known as a Paintless Dent Repair is the art of removing minor dents from cars without the need for filler or paint. PDR is a specialist skill, that requires an expert with experience to achieve the perfect dent repair.
What car damage can be repaired by PDR?
Paintless Dent Removal can remove a range of minor dents to your car. Most commonly caused by a loose trolley, hail or a car door. If your cars paintwork is also chipped or scratched due to the damage. Then it is not a candidate for a Paintless Dent Removal. However, ChipsAway can repair minor dents with a paintwork scratch or scuff at your home or work. We have a nationwide network of repair specialists, so get your free repair estimate today!
Paintless Dent Removal Techniques
The PDR technique can also be used to help prepare the damaged panel for a paint repair. The PDR process is one of the most skilled SMART repair techniques, with technicians required to complete months of training before they undertake repairs in the field.
Car dents are skilfully removed from the vehicle by massaging them out of the panel using specialist tools. Alternatively pulled out using an advanced pulling system. The specialist PDR process does not affect the car's paintwork, meaning there is no need for fillers or a respray of the whole vehicle.
The technique used to remove the dent, will depend on the location and type of the dent. There are large panel dents, shallow dents, sharp dents, crease dents. Occasionally a combination of dents, which requires different techniques to repair.
Common Dent Removal Techniques
The two most common paintless dent removal methods are firstly using metal rods to manipulate the panel and secondly using a pulling method.
The PDR technician uses specialist tools to repair the damage by gently massaging the dent out from beneath the panel. As long as the underside of the dent can be accessed, the exterior dent can be pushed back into its original shape.
If the dent cannot be accessed from the underside of the panel, the dent may be pulled out using a specialist glue that does not damage the car's paint. The pulling method involves gluing a specialist piece of plastic to the dent, which is then removed with a gripping tool, fixing the dent. The area is cleaned, leaving the paintwork looking as good as new- dent free!