How To Clean A Car
When it comes to the morning commute, your next weekend road trip, or simply the weekly shop – there is one important factor that can help make it a pleasure – a clean car. Knowing how to clean a car properly and keep on top of the condition of your car is key to a comfortable journey. Here is how to clean a car for the most enjoyable car experience the next time you hop in.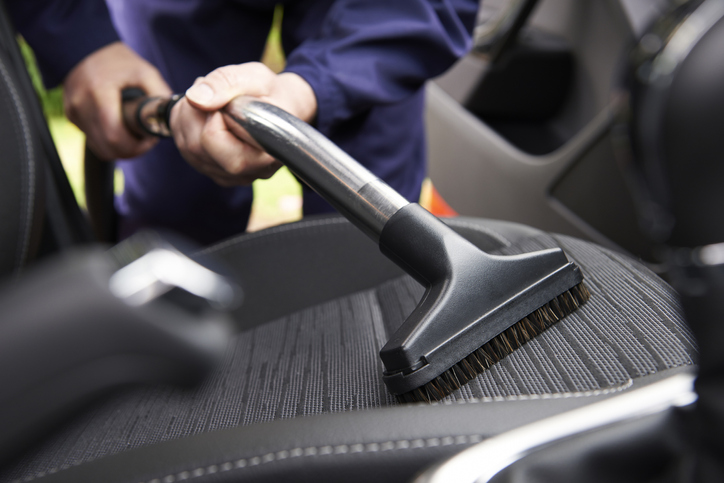 Schedule Your Car Clean
While making a weekly task of cleaning your car might be unrealistic, making sure you schedule in time to clean the inside of your car more frequently for example, can help you keep on top of the overall cleanliness of your car. Here's how to clean your car with more manageable tasks.
Create a cleaning checklist to breakdown the cleaning tasks (listed below!)
Make a habit of removing all the rubbish accumulated over the week in time for the weekend
Set aside time and your favourite cleaning tools or scents to make cleaning your car more satisfying
Choose a cooler day or shaded area to avoid touching up paintwork in unsuitably hot conditions
Take your car to a local car wash if you are not confident you have the time to complete the job by hand yourself.
You can read a little more on How Often You Should Clean Your Car here.
How to Clean a Car by Hand
While it seems like a straightforward task, knowing how to clean your car and keep it cleaner for longer is worth considering. Just follow our step by step guide for how to clean your car for a spotless result.
Declutter – Removal all loose rubbish, mats, car seats and gadgets for a clear space before you start deep cleaning.
Spot clean – Treat any stains or dried on mud with suitable detergent solutions for stubborn car seat stains and smells. It's also best to remove spots on headlights and parking sensors as it reduces visibility and can fail an MOT.
Hand washing – Cleaning the exterior of the car using specialist car cleaning products to get your car gleaming is no easy feat, but is well worth the elbow grease to get that perfect shiny finish. Cloths can also be used to clear out clogged air filters.
Dry cloths – After cleaning all the bodywork, alloys and hard-to-reach nooks and crannies with soapy water and the hose, use a microfiber towel to dry and remove any water marks.
Tyre cleaning – Don't neglect your tyres, as restoring the blackness of your tyres using specialised products to return them to their original shade will enhance the overall appearance of your car to a professional finish.
Car detailing – The easiest way to remove unwanted odours from your vehicle is to use a professional valeting service. An expert automotive detailer can perform a full clean on the interior of your car.
Polishing and waxing – When cleaning your car you may notice small scratches or dents that need some professional attention. For anything else, polishing your car paintwork is the best way to remove light scruffs before applying wax for essential protection and shine.
Removing dents and dinks to alloys – This is necessary to avoid further damage and rust from occurring. Booking your car in for any car body repairs such as bumper repairer car scratch repair, with your local ChipsAway specialists is the best way to guarantee professional results.
Prevention – Keep your car cleaner for longer and stop unpleasant car smells and dirt from reoccurring with in-car air refreshers, a regularly cleaning routine, as well as fixing any minor damage with a professional car repair ChipsAway specialist.
For a deeper clean, you can find out how to do a deep professional car clean yourself here. Including how to get your car mats and carpets clean and back to when they were first put in.