The UK's Top-Rated Car and Auto Repair Franchise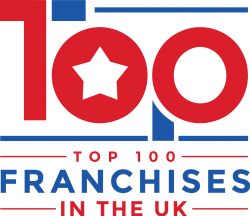 ChipsAway has been ranked as the top 'Car and Auto Repair' franchise in Franchise Direct's Top 100, as well as ranking as number 40 overall in the UK.
The Franchise Direct Top 100 celebrates the best franchises that Britain has to offer. The top 100 franchises are ranked by several different criteria, including size of brand, turnover, stability and growth. Right through to social responsibility, awards and recognition, so this is a significant achievement for ChipsAway.
ChipsAway's Marketing Manager, Rebecca de Chair said: "We are delighted to be recognised in the Franchise Direct Top 100 UK franchisors and named the top Car and Auto Repair franchise in the UK. Despite the challenges of recent lockdown restrictions, our ChipsAway specialists have continued to provide car owners nationwide with professional quality, cost-effective and convenient paintwork repairs.

"Our ongoing growth and success has been driven by a highly targeted marketing strategy, including extensive digital, outdoor and TV activity, which means we are able to provide our franchisees with a regular flow of repair enquiries for their businesses. In fact, last year we generated an average of 1,000+ leads per franchisee, which just goes to show the strength of the brand and the demand for the service. We welcome anyone considering a new life in franchising to get in touch with us to find out more about how they could take control of their future and get the work/life balance they deserve."
Franchise Direct note All of the Top 100 Franchises share the keys to business success at any level including: a well-defined business identity, a clear business plan, a commitment to training and support, sensitivity to environmental issues, and the ability to innovate to keep pace with ever-changing social and economic conditions.
ChipsAway Franchise
ChipsAway franchisees come from a wide variety of backgrounds. In fact, 90% of the network had no prior industry experience before joining. So, whether you're a car connoisseur or have little to no automotive knowledge you can rest assured that you'll leave the 4-week initial training course with all the tools you need to run a successful operation. From an extensive IMI-accredited technical training program, to launch assistance, and an expert sales and marketing strategy. You are supported every step of the way. What's more, because ChipsAway is part of the Franchise Brands plc Group. You will have access to a support team with a wealth of experience in franchising.
For more information on the ChipsAway franchise opportunity, click here.