Spring Clean Your Car: Household Items You Can Use
Traditionally, as spring appears, it's time to throw open the windows to your home, welcome in the fresh air, and give everything a good clean. But what about your car? By keeping it thoroughly clean, it's not only a pleasure to drive, but you'll encourage others to treat it with the respect it deserves. And when it comes to sale time, a well-kept car will stand head and shoulders above one that hasn't had a bit of TLC along the way.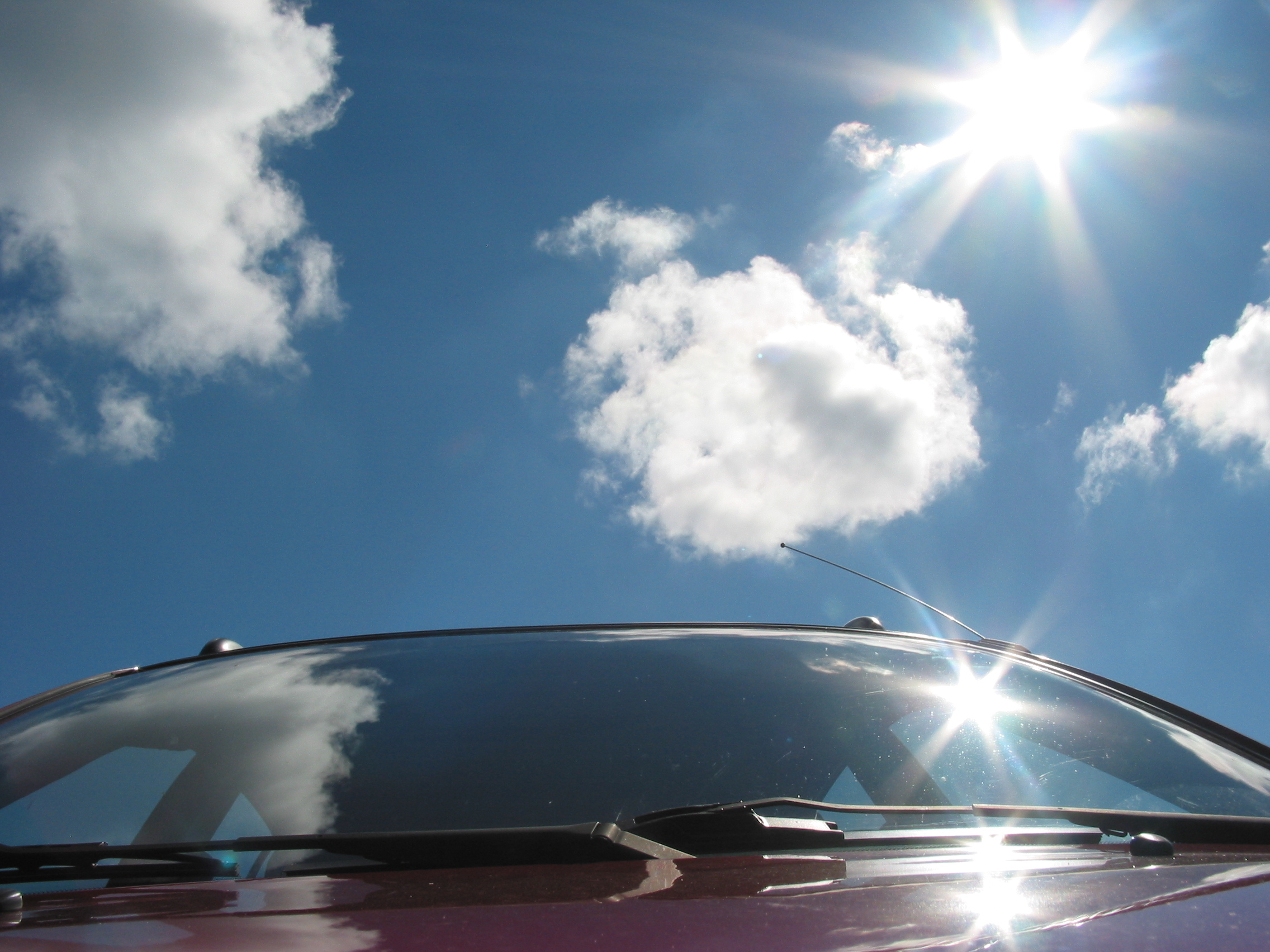 And it needn't be expensive to keep your pride and joy looking tip-top – there's no need to browse through specialist catalogues or dash off to the nearest auto store! Here's our list of handy household items that you can just pull from the store cupboard. They're easy to use, and will cost barely anything! Just grab some soft cloths and an old toothpaste brush for those hard-to-reach areas, and you're good to go…
Scuff Removal
Believe it or not – a banana skin will come in handy here! After your healthy breakfast, just save the skin and then rub the inside gently on to any superficial scuffs or scratches on leather. Wipe gently with a soft cloth. (Test on an inconspicuous area first).
Mirror Cleaner
Old-fashioned shaving foam is the answer to this one. Don't use a modern gel, but rather the old foamy variety. Spray a small amount on to mirrors (inside or out), wipe and see the difference.
Alternatively – fill a spray bottle with water and a few drops of white vinegar. This is great for glass, chrome and stainless steel areas.
Bodywork
Here's one we bet you don't know. Have you tried washing your car with a hair conditioner that contains lanolin? This will encourage a shine as if you've had it professionally waxed. Just rinse all the dirt away first using hose or sponge/bucket. And once that's cleared, give it a second 'wash' with the conditioner mixed with water.
Upholstery Cleaner
Unless you have a particularly difficult stain to remove, there's no need to go over the top on this one – just a wipe over with a damp cloth will suffice. However, if you want to make it anti-bacterial, just a light dilute of full-strength vinegar will do the trick. Approximately 6 drops per litre would be fine.
Another trick is to sprinkle baking powder onto upholstery before vacuuming.  If you can leave it overnight – even better. The powder absorbs moisture and smells perfectly.
Hair /Glass Remover
If you're a pet owner, there's bound to be some stubborn hairs that just won't disappear even after vacuuming. The shorter the hairs, the more difficult and embedded into the fabric of the interiors they can be. Really tough ones can be tweezed out, but it's also worthy using something like Play-doh or Blu Tack – just roll into a ball and press – the hair should come away. This is also a great tip for tiny shards of glass that are hard to remove.
Add Some Lubricant
Got a glove box that's a bit 'stuck'? Or a non-essential moving part that doesn't quite return back to where it should? Then the chances are it needs a bit of lubricant. If you can remove the part to get to the 'mechanics' then do so. Either give it a quick spray of WD40, or if that's not available, a good rub with the end of a candle should do it. This works perfectly on everything from stuck drawers to creaky door hinges.
De-Grease
If you've got grubby fingerprints on the metalwork, just give it a little rub with a soft cloth and a few drops of olive oil. The oil has an amazing capability to cut through grease and bring up the shine.
General Cleaning
Baking powder (soda) is the answer here. To create a gentle cleaning paste, add a few drops of water to the soda, and a squeeze of lemon juice. The consistency should be a liquid paste that's not too runny, but is liquid enough to act as a cleaner. Then use this mixture on places like the interior plastic (dashboard, side storage on doors) etc. In the absence of baking powder, a gentle dilute of mouthwash is also a good alternative (but don't use on wood surfaces).
Fresh Smells
Harsh chemical de-odorizers are not to everyone's taste. Why not get fresh and natural after your spring clean? Just cut a lemon in half, and leave it in the car for 24 hours. That's a lovely way to freshen the scent, secure in the knowledge there's not a chemical for anyone to breathe in.
Hopefully you'll feel inspired to grab a couple of cloths and a few products and tackle the task now. Just one last tip – don't wash the exterior of your car when it's warm, as this will encourage streaks. The same goes for air-drying. If you drive the car around when it's wet, the finish won't be even. Just pop inside and reward yourself with a nice cuppa for all your hard work!