How to Use T-Cut Scratch Remover  & When Not To
After picking up a scratch, one of the first questions many car owners ask is: "Can I fix it myself?" especially if it is the first cosmetic damage they have had. The answer to that question is "sometimes", but it does depend on the tools at hand and what you use in order to complete the repair.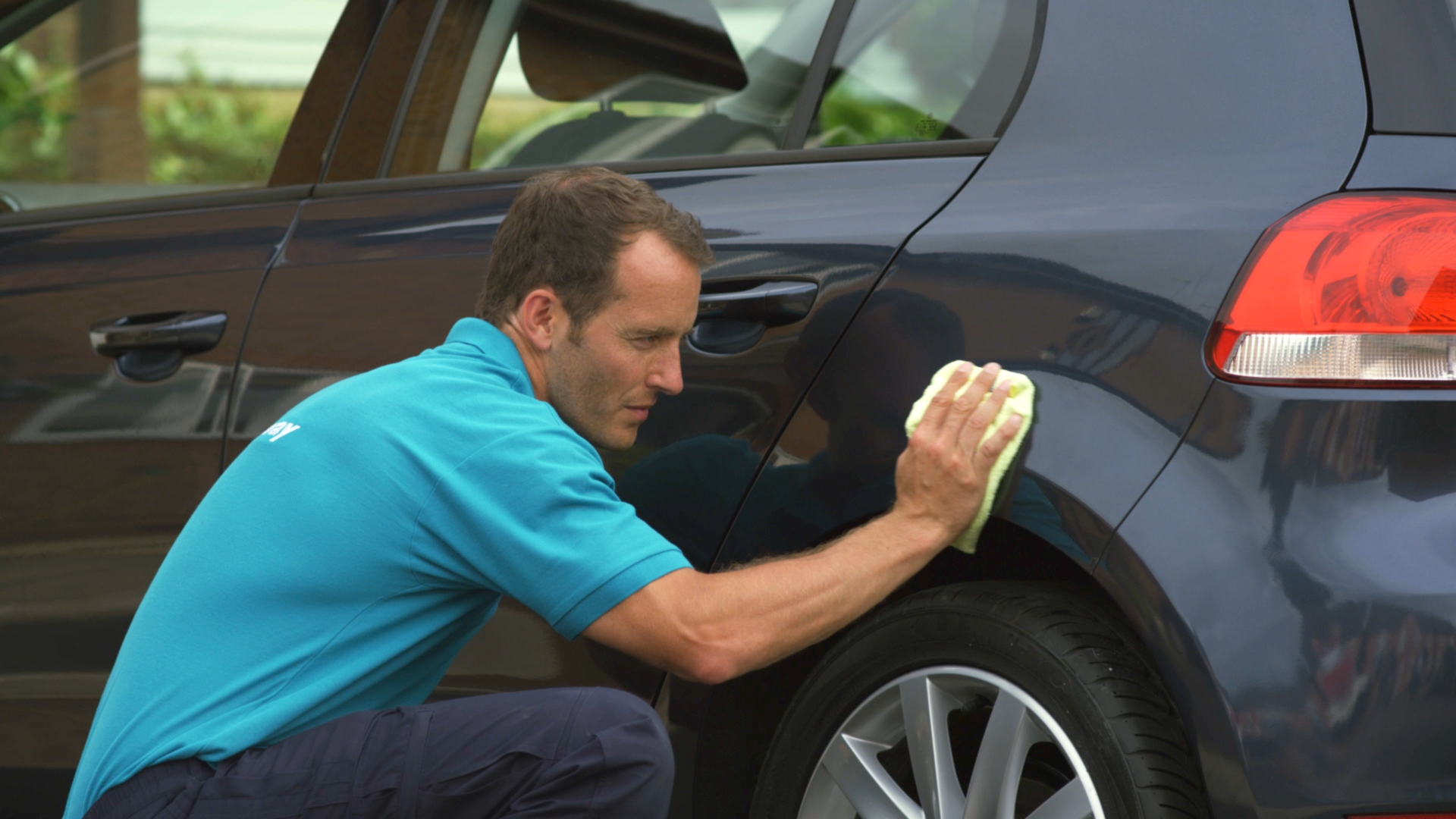 When asking for advice on removing scratches from a car, T Cut is a popular option that is frequently recommended. Designed to help provide an answer for when your car gets scraped, T-Cut is a solution that is often used to reduce the visibility of scratches. To give you a bit of background, in this article we're going to explain what T-cut is, how to use it and also explore those occasions when using T-Cut isn't necessarily the best option at hand.
What is T-Cut?
T-Cut is a type of car scratch remover, that is also known as a rubbing or cutting compound. A well-known brand in the car care industry, T-Cut is used to remove light surface scratches, marks and scuffs  on car paintwork. There are several different types of T-Cut available, including the original restorer fluid, rapid scratch remover, T-Cut Colour Fast, the T-Cut Scratch Magic Pen, and a T-Cut metal polish. 
Does T-cut actually
work?
Yes, T-cut does work. T-cut is a metal polish that is specially formulated to help restore the finish of metals, including chrome, stainless steel and aluminium. It is easy to use and can be applied with a cloth or sponge to buff out scratches, oxidation and tarnish. It can also be used to bring back the shine of painted surfaces. For deeper scratches it is better to look for a more professional fix. 
What Does the T in T-cut
mean?
The T in Tcut stands for "Tetrosyl Cutting Oil". 
How T-Cut works
What is the car scratch remover good for?
There are, without a doubt, a few places where tcut can be a useful tool for car owners. Where T Cut can be used on all types of car paintwork, no matter the type or colour of the car, it is more versatile than just being restricted to automotive vehicles. T Cut, as a compound, can also be used on caravans, boats and even around the home to help remove scratches. Furthermore, as well as a car scratch remover, T-Cut is used by some as a cleaning process to help restore vehicle paint. Similar to when you polish car scratches with a coloured car polish, T-Cut helps remove minor imperfections from the surface of your car.
Where tcut is not suitable, however, is with deeper scratches where it is far less successful, or even places where the car has been dented as well as scraped. It should only be used to rectify light, shallow, surface scratches where T-Cut can be most effective. Keyed car scratches or deep scrapes from a wall or kerb can often be too deep, going all the way down to the basecoat or primer layers of the car paint, for a simple cutting compound to fix. Where this is the case, a stronger method of scratch removal may be needed, and we'll talk more about this later.
How Does T-Cut Work?
T-Cut is what is known as a rubbing compound, meaning it restores paint finishes by stripping the top coat of your paintwork and removing scratches, stains or scrapes. Your car paintwork is then restored to its original condition with the application of T-Cut, providing a new shiny surface on your car. It is for this reason that T-Cut is fantastic for removing very light scratches; however, it can struggle with anything that is deeper than a single layer of paint thick.
It is also for this reason that it is important to follow the instructions precisely when using T-Cut. When used as a one-off, T-Cut is generally speaking relatively harmless to your car; however, Since T-Cut removes the very top layer of paint from the surface of the car around the scratch, persistent use can wear the paint of your car thin.
How To Prepare Your Car for T Cut
Of course, no matter how it may not be ideal for deeper scratches, T-Cut is great for that top layer. To apply T-Cut, it is a very simple process.
The first thing to remember when "T-Cutting" a car is to ensure the paint is completely clean and dry, otherwise, you run the risk of damaging the paintwork when you start polishing it down. Cleaning the surface of your car is incredibly easy and can be done by either running the entire car through a car wash, or thoroughly cleaning and drying the car by hand.
The next step is to put on a pair of gloves and apply tcut to a clean cloth – something without fluffy fibres. The reason for this is the fibres can break off into the T-Cut solution, and this can also mark the paint.
Applying T-Cut
Next comes the application. Working in a circular motion, rub the solution over the scratched area, applying firmly to ensure it gets into the grooves of the damage (especially with coloured T Cut). In many cases, the cloth changes colour as the top layer of paint is removed. Don't worry, that is perfectly normal although it is not the case with metallic finishes as the lacquer on these is clear.
Once the scratch has gone, you need to take another clean cloth and remove the excess product. Again, this can be done with circular motions, and will ensure a buffed up finish. Not to mention, through buffing any excess tcut away, you remove any potential damage from unnecessary drips.
This process can be applied to a small area of a car, such as a wheel arch, or it can be applied to much larger surface areas. If the latter is the case, then tcut will need to be applied all over, one panel at a time, and will requires several containers of tcut to ensure you have enough of the compound. If, for instance, you want to restore an old paint job all over a car, the process is the same as with a smaller area, but it is a more laborious job. Every panel will need to be treated, one panel at a time, to ensure an even application. The maintenance afterwards will also be more intensive, since the car will regularly need to be waxed all over.
T-Cut After Care
Since the top, protective layer has been removed, the car now needs to be waxed on a regular basis to prevent corrosion. Waxing is a vital step to remember, as the last thing you want to do, when removing damage from a car, leaves it vulnerable to more damage at a later date.
Ultimately, using T-Cut will restore shine initially, but the paint will always fade (due to it being a paint restoration compound and not paint) and the best way to give an old car a new lease of colour life would be a new paint job. This can prove expensive.
When not to use T Cut
Deeper Scratches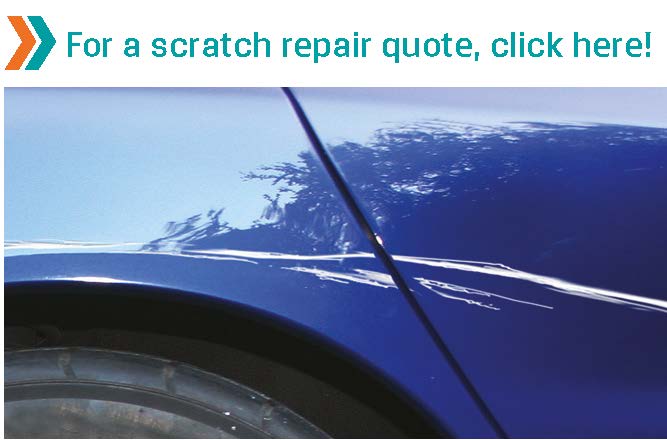 As mentioned before, T-Cut is only really suitable for removing shallow, surface scratches from a car due to it working by removing the top layer of paint to restore a scratch.
Most of the common incidents which can scratch your car, such as scraping along a low wall, kerb, brushing again another car or through an act vandalism (e.g. when cars are "keyed") leave marks that are too deep for T-Cut to fix.
There are other cases where applying tcut  yourself, or trying to repair the scratches yourself, are not recommended.
If you are unfamiliar with repairs
Where tuct is easy to use, there is still certain level of expertise (and elbow grease) required for applying and using it correctly. Using the wrong cloth, or one which has been dropped on the floor, can inflict more damage. Due to the paint removal nature of the product, applying too much T Cut can be an error that is expensive to come back from. It is unfortunately easy to take off too much paint with the application and reveal bare metal below, particularly on car corners. This is not something which can be rectified with wax, and can cost quite a lot of money to repair.
If you don't have time for the finish or upkeep
It's vital that all excess fluid is removed before finishing the job. If too much is left on, or the incorrect colour has been applied to scratches, it can be extremely difficult to remove. Applying T-Cut is a time-consuming process and requires additional care afterwards. If the application of T-Cut is rushed then it can lead to more expensive repairs later on down the line.
Common Questions 
Is T-Cut safe?
T Cut is a safe option for removing scratches from a car, however, there are precautions that you should take which will be listed on the label of the bottle. First and foremost, you must wear suitable gloves as repeated exposure to skin may cause dryness and cracking. Furthermore, vapours may cause drowsiness and dizziness, so the car scratch remover should only be used in well-ventilated areas.
Can it be used on plastic headlights and window glass?
Yes, T-Cut can be used to improve headlight clarity and light visibility by removing haziness from clear, plastic headlights. It can also be used on window and plastic glass to improve clarity and add shine. To do so though, ensure you buy the right version of T-Cut. Coloured versions will not help with restoring headlights, for obvious reasons.
Can it remove excess lacquer?
Yes, T-Cut can help remove excess lacquer. Lacquer overspray can easily be removed with the Original T-Cut cutting compound.
Can it remove spray paint?
A small amount of T-Cut should be able to remove spray paint from your car paintwork. As with all applications, it needs to be applied very carefully to ensure that further damage is not attributed to the care whilst removing the spray paint.
Which T-Cut to use?
T-Cut Original – Used to restore original colour and lustre in minutes.
T-Cut Black – A version made especially for black cars, and darker paintwork.
T-Cut White – For white cars and lighter paintwork.
T-Cut Colour Restorer – Used to restore the original colour of car paintwork and lustre in minutes.
T-Cut Metallic – Designed specifically to restore the colour and lustre of metallic and pearlescent car paintwork.
T-Cut Colour Fast – Removes scratches, scuffs and blemishes whilst adding colour. Suitable for red, white, blue or silver car paint.
T-Cut Polish – Used to give a glossy finish to your paintwork.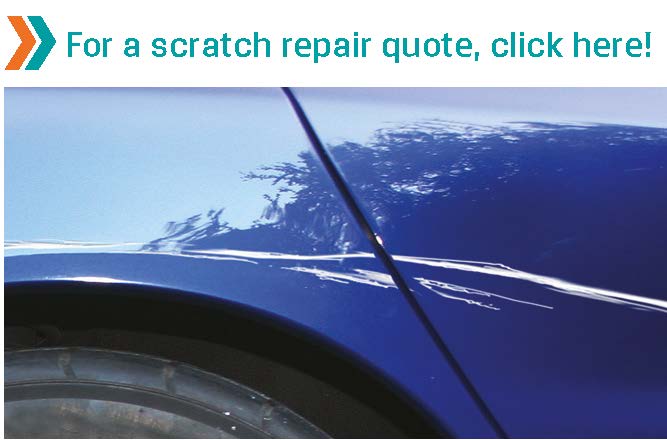 The ChipsAway Way of Car Scratch Removal
As mentioned a couple of times through this article – there are several times where T-Cut is not the right solution. If tcut is not right for you, if the scratches are too deep or if you want expert guidance when fixing scratches to avoid any accidental damage, then this is where ChipsAway come in.
Here at ChipsAway we are experts in car scratch repair, and we can repair scratches that tcut usually won't touch. Our speciality is offering an affordable and convenient service that gets your car sparkling in no time. With experts positioned and poised up and down the country, we have specialists near you.
Free, No-obligation Repair Estimate
ChipsAway specialists are experts in car scratch repair. We have a unique and fully mobile paint matching system they use means that, not only are you removing the scratch, but repainting it with the correct, precisely mixed colour and finishing it with the same lacquer seal as before. As this process restores the damaged area, there is no need for time-consuming waxing afterwards.
In fact, ChipsAway repairs all come with a lifetime guarantee, all for less hassle and cost than going to a body shop or garage. In fact, most body shops would repair a scratch by repainting the whole panel, whereas ChipsAway specialists only need to repair the small area affected – and you can keep your car for the day as ChipsAway come to you.
For more information, feel free to contact us or request a free no-obligation estimate today!