Review: Simoniz Fix It Pro Scratch Remover Pen
Car paint scratches and scuffs are unpleasant to look at and are usually a pain to remove yourself. Over time they can worsen and require professional treatment in order to restore the scratched area.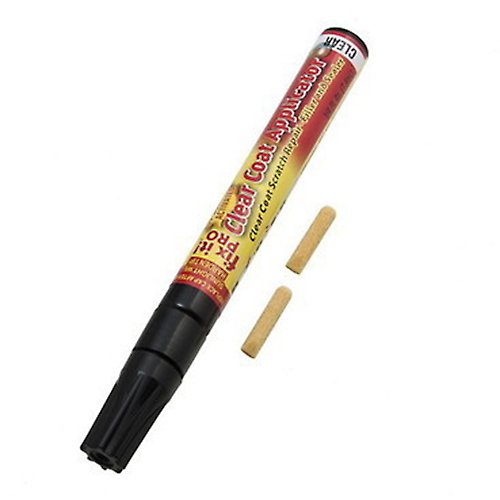 However, before they get to this stage many of us try quick DIY fixes and cheaper alternatives to try to rectify the damage. The scratch repair pen is a popular choice as it promises to remove paintwork scratches in little time without breaking the bank.
One product you might come across is the Simoniz Fix It Pro scratch repair pen. It promises a quick fix that drivers are eager to try, so keep reading to find out how it fared in our review.
What is the Fix It Pro scratch remover pen?
Designed as a clear coat scratch filler and sealant, the Fix It Pro Pen is a water-resistant formula that can be used on all car paint colours. When applied, the liquid fills the protective layer over the paint that gets damaged when you scratch or scrape your car.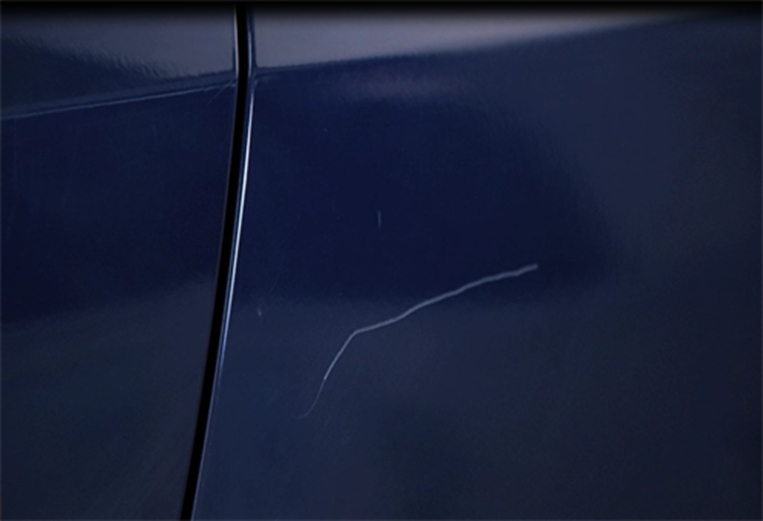 This fast-action scratch repair pen has microscopic polishing agents that target the damaged area, restoring its original finish. Due to its non-toxic and odourless properties, this liquid is safe to apply at home and should have lasting effects.
Get your FREE Repair Estimate!
How does it work?
The Simoniz Fix It Pro is labelled as easy to use, and it comes with a five-step process you should follow to achieve the best results.
We have listed the steps in more detail as in this case, the devil is in the detail, and it's unlikely to work if you skip a step or cut corners. Note that it's best to apply it in a shaded area to park your car in the garage or under some trees beforehand.
Clean the affected area and dry thoroughly.
Carefully shake the Fix It Pro repair pen with the cap on.
Prime the applicator on a separate surface. With the tip pointed down, press and release the spring tip on a surface until tip is saturated. Be patient as it may take 40 to 50 presses to saturate the tip.
Apply along and deep into the scratch. Work quickly, as Fix It Pro cures in direct sunlight. Only apply at temperatures above 12C.
Speedily wipe off excess with dry paper towel, as Fix It Pro can cure in minutes. Allow to cure, in sunlight if possible, until dry for 1 to 48 hours depending on the amount used.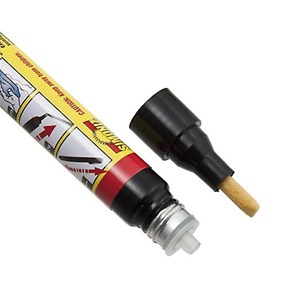 It's worth noting that deeper scratches may require additional applications, so be prepared to spend extra time repeating this process if you want to cover these.
According to the information on the back, the applicator will harden in sunlight so the cap should be reapplied directly after every use.
Fix It Pro results
If you're looking for a quick fix for a reasonable price to repair shallow car scratches, the Fix It Pro pen might improve their appearance. Results aren't consistent, and although it works on very light surface scratches anything more defined will see little improvements after use.
If the damage is deeper than surface level, you won't be able to fix it as the clear coat resin can only touch up the protective layer over the paint. In that case, it's probably worth investing in professional paint repair.
Professional car scratch removal
Minor scratches may be less visible for a while if you use the Fix It Pro scratch remover pen but, as with most store bought car scratch repair kits, the results might not last long term. Professional scratch repair costs more money but it can restore your car's paintwork to its original condition.
At ChipsAway, we offer professional car scratch repair for deep and shallow scratches, and it may not be as expensive as you think! We're the pioneers of the SMART repair process, which means we only repair the damaged area, avoiding costly resprays of entire panels. Plus we use colour-matching technology to ensure a perfect paint match.
Better still, many of our ChipsAway specialists are mobile, meaning we can come to you whether you're at home or the office. On the other hand, some of our franchisees operate from fixed-base units known as Car Care Centres, where they are often able to complete larger and more complicated repairs. Fill in our online form to receive a free repair estimate from your local ChipsAway repair specialist today.