How to Change the Colour of Your Alloy Wheels
There are many garages and automotive shops that provide professional alloy wheel painting services. However, have you ever considered vinyl wrap as an alternative, which is even possible to do yourself at home? With some time, skill and the correct materials this is an achievable DIY project that you can undertake at home. So, we have put together some tips on how to temporarily change the colour of your alloy wheels. If you are looking to improve the appearance of your car, a temporary wheel colour change may be the perfect solution.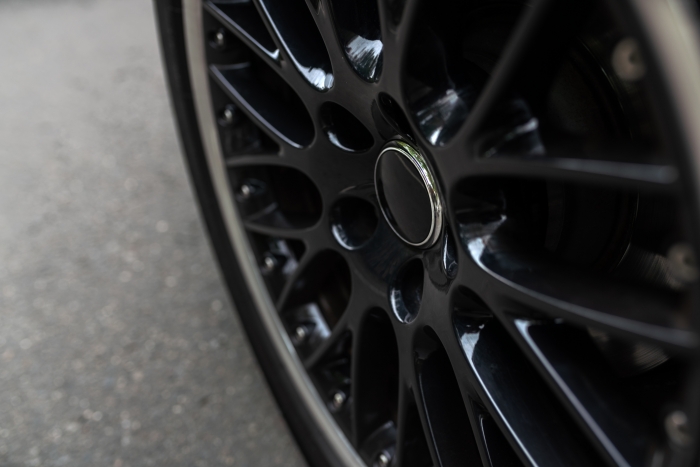 Alloy Wheel Vinyl Wrap
Whilst vinyl wrap isn't the most difficult task in the world, it is actually much harder than it looks. Vinyl wrap requires a high level of finesse and patience in order to achieve a good quality finish. However, if the vinyl wrap is applied correctly it can last several years. Wheels have a huge impact on the exterior look of your car, so changing up the colour is a great way to upgrade the overall look, all whilst doing it in the comfort of your own driveway. This technique is also good for those on a smaller budget.
You Will Need
Before you get started there are a few things you will need, have a good read through our checklist and make sure you have everything to hand.
Vinyl wrap of your choosing
Paint prep cleaning
A pair of scissors
Heat gun
Flat edge tool
Brush for wheel
Wheel cleaner
How to Vinyl Wrap Wheels – Method
Start by removing any debris or dirt that's accumulated over time, use your wheel brush for this.
Now you need to thoroughly clean the rim, using a high-quality wheel cleaner get rid of all that dirt and grime. Rinse off afterwards with warm water and wipe it dry.
To make sure no residue remains, use your paint prep on the rim.
Gently peel the vinyl wrap then starting with one edge, carefully place the vinyl on the rim.
Using your heat gun, you need to contour the shape of the wheel making the vinyl pliable. From the centre outwards, press down the vinyl wrap and make sure that it has firmly adhered to the rim.
Using the heat gun and the flat edge, push any bubbles out to the edges.
Finally trim away any excess wrapping using the scissors.
Although the steps may sound fairly simple, it can be time consuming and intricate. Allow plenty of time for this project and don't rush it. Like any DIY project, perfect results are not guaranteed. If you are looking for a more professional finish, we would suggest contacting your local professional.
Alloy Wheel Damage Repair
Alloy wheels are easily scuffed and scraped. But, at ChipsAway we offer an alloy wheel repair service for small to medium areas of damage. Call us today on 0800 145 5118, or use our online form to find your local ChipsAway specialist.