Car Colours to Avoid and Why
When buying a new car, there are many factors to consider. From the make, model and age of the vehicle to the specification and the paintwork colour. The wide variety of colours on the market means customers have more freedom when choosing a colour, however, there are some factors to take into account when deciding on the colour that's going to be right for you.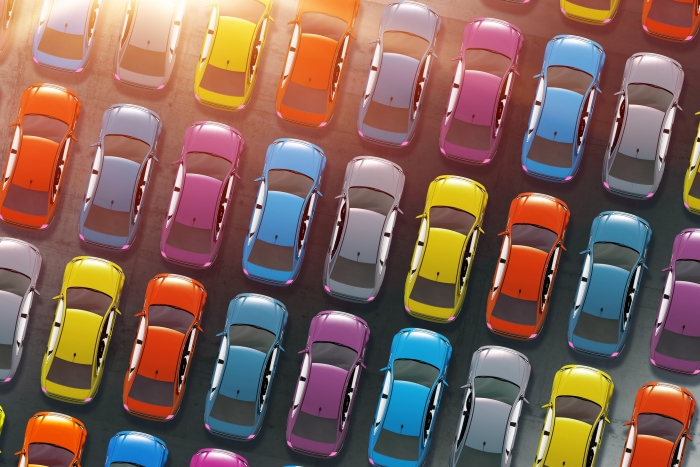 In this article, we discuss the reasons why choosing the right car colour is important. Including resale value, paintwork repairs and overall style.
Factors to Consider When Choosing a Car Colour
Resale Value
It's easy to forget the importance of colour in the excitement of buying a new car. Compared to engine spec and extras, colour is hardly a crucial decision. However, the colour has a huge impact on how much it will be worth when you come to sell.
Generally speaking, subtle colours are more likely to retain their value in the long term. This is because they are the most desirable. Black, grey, silver, blue and white are some of the most popular colours for new cars. Plus they are the ones most likely to generate strong resale prices. Although it usually costs more upfront, metallic paint is often sought after by second-hand buyers, therefore normally adds value later on.
Unusual and bright colours such as green, orange and yellow make up a much smaller percentage of new car sales in the UK. Second-hand car buyers are less likely to look for bright colours, so are generally best avoided if you want to achieve the best resale value.
Grey is the New Black
Grey was the most popular choice for UK new car buyers in 2020, with nearly a quarter of all cars registered. Of the 1.63 million cars sold in the UK last year, 397,197 (24.3%) were painted grey (SMMT).
While grey was the best-selling option for petrol and diesel vehicles, white was the most popular colour for electric vehicles. This could be because electric vehicle advertisements typically feature a white vehicle.
Minor Damage
Black cars suffered the most minor damage in 2019, accounting for 20.6% of all repairs completed by our ChipsAway specialists nationwide. This was closely followed by grey and blue. This could be because there are typically more black, grey and blue vehicles on the road. However, at ChipsAway, our specialists can colour match any paint colour and finish with our colour-matching technology.
Car Colours That Hide Dirt
Another factor to consider when choosing a car colour is how quickly it will look dirty. Surprisingly black is the car colour that gets the dirtiest, the fastest. This is because road dirt is typically dusty and brown, so shows on black cars. Similarly, white cars require more frequent washing as road dirt is more noticeable against the white paintwork. So grey, silver and brown cars are the best option for hiding dirt and require less frequent washing.
So, if you are looking for a car colour that will maintain its resale value and hide road dirt between washes, grey or silver could be the best option. But if you are thinking of selling your car in the future, it's generally wise to avoid bold colours such as green, orange and yellow.
No matter the car colour you choose, if your paintwork is damaged, ChipsAway can provide a colour match repair using the latest technology.