Advanced Driver Assistance Systems (ADAS)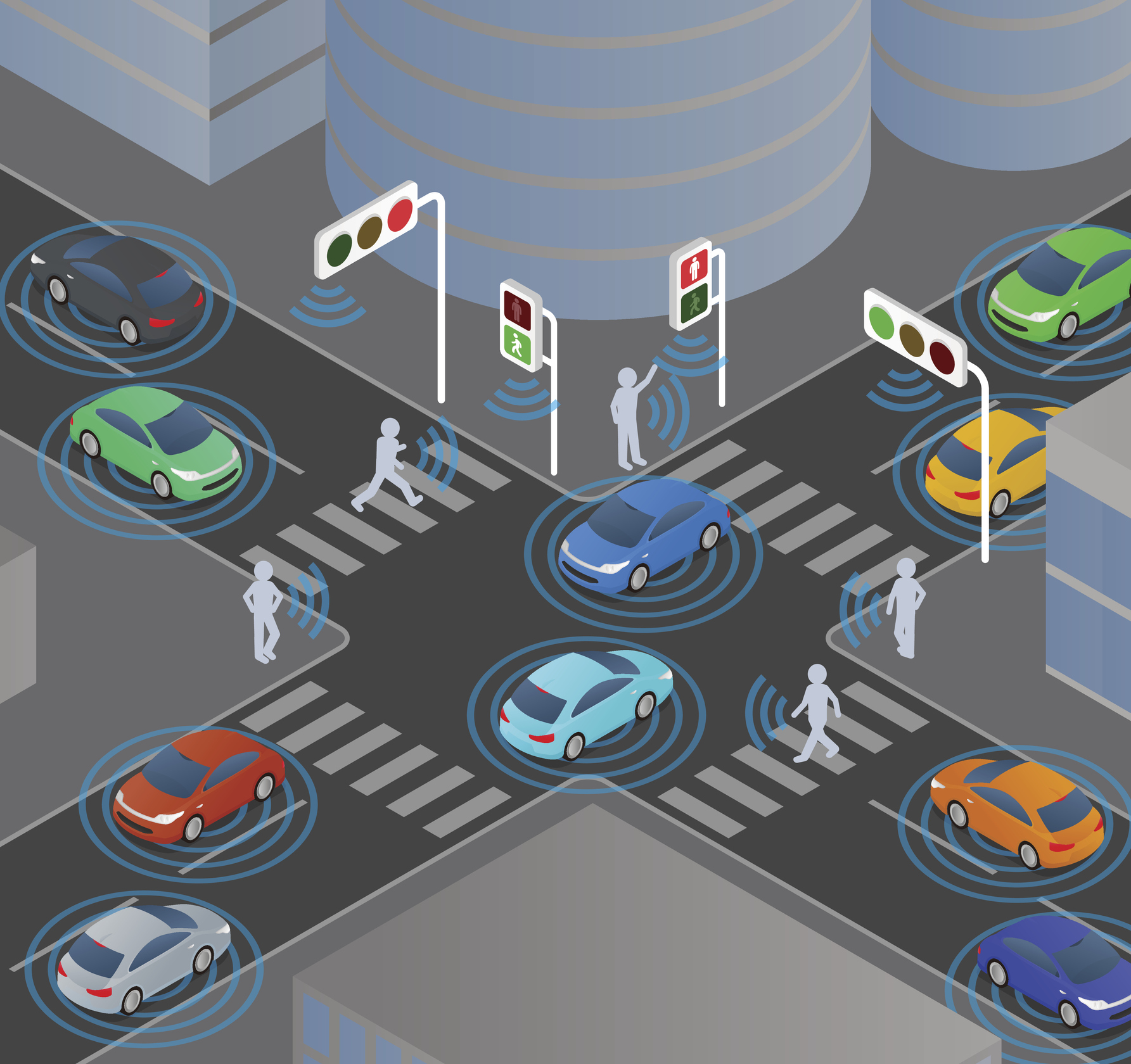 Modern cars are developing new safety features at an unprecedented pace. Your safety is of the paramount importance to us and ChipsAway are investing heavily to remain at the forefront of these developments. In this article, we take you through what ADAS is, and what that means to you as a ChipsAway customer.
What is ADAS?
Most vehicle accidents occur due to human error. Advanced Driver Assistance Systems (ADAS) are electronic aids within a vehicle to help prevent accidents. ADAS can come in many forms. Some of the simpler ADAS are technologies such as rear-view cameras to aid parking, however, there are more complicated systems which can evaluate the vehicle's surroundings and warn the driver of hazards e.g. Lane Departure Warning (LDW) or front and rear parking sensors and, more advanced systems are those that actually take some level of control of the vehicle, such as Automatic Emergency Braking (AEB).
How does ADAS work?
ADAS typically operates through a combination of sensors including ultrasonic, LIDAR (light detection and ranging) and radar, as well as mono and stereo cameras. The diagram shows the types of ADAS available and the technologies used which can be found all around a vehicle – in the front and rear bumpers, windscreen, wing mirrors, doors and even badges! The location and ADAS technologies available depends on the make and model of the vehicle.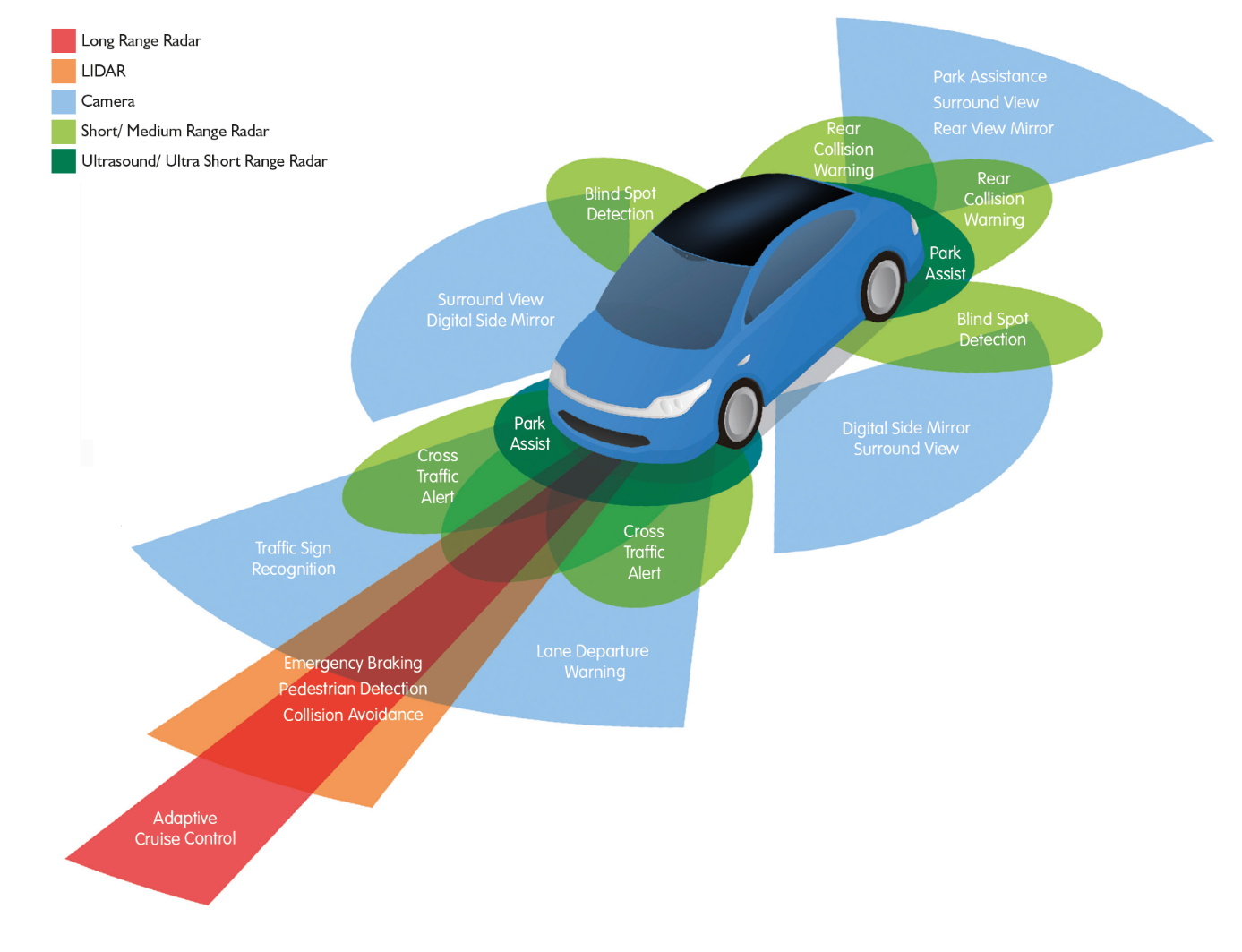 How do I know if my vehicle has ADAS?
ChipsAway are working in partnership with Thatcham Research, the UK's only 'not for profit' insurer funded research centre at the forefront of vehicle safety, security and repair. As part of this, we have instant access to the Thatcham E-scribe database, which provides us with the most up to date information and guidance on all the ADAS technologies fitted to a specific vehicle. E-Scribe is designed to help the industry return crash damaged vehicles back to their pre-accident condition and Euro NCAP ratings in the most effective and efficient way.  Upon making an enquiry with ChipsAway, we will let you know if your vehicle has ADAS technology fitted.
Why is this important to ChipsAway and our customers?
Advanced Driver Assistance Systems (ADAS) are the latest safety-critical advancement.   If your vehicle is fitted with ADAS, it may need to re-calibrated after a repair – rest assured ChipsAway have a solution. Vehicle manufacturers recommend that after some types of vehicle repairs, wheel alignment or geometry change, disconnection or partial removal of a sensor from its mounting, that the ADAS system is calibrated to ensure that all technologies are operating correctly.
How do I know if my vehicle will require calibrating when work is completed?
Prior to any work being completed, we will access the database and receive guidance from Thatcham in circumstances where calibration may be required, and inform you if it is. Should this be the case, we will forward you the details of our calibration partner, Auto Windscreens, who have national re-calibration capability. You will need to contact them to book in your calibration.