Questions to Ask Your Car Repair Garage
What type of repair does my car need?
To determine the type of repair needed, ChipsAway specialists will assess the damage either by photos or in person. SMART repair is an incredibly versatile form of minor car body repair and can be used for a variety of different damage types, including paintwork scratches, bumper scuffs and minor dents.
How do you match the car's paint colour?
ChipsAway specialists use the latest technology in the form of a spectrophotometer to accurately obtain the exact paint colour code. This ensures the repair blends seamlessly into the surrounding panels.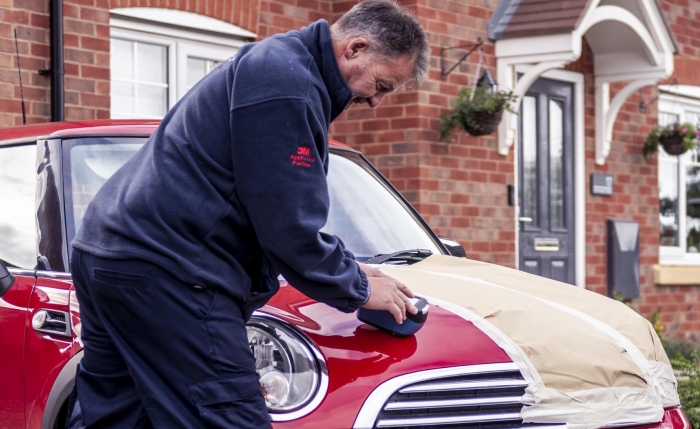 How long will the repair take?
The duration of the repair depends on the type of repair and the extent of the damage. A standard bumper scuff repair could take around 3 hours, however, your ChipsAway specialist will give you an approximate time with your repair estimate.
What do you require to complete the repair?
ChipsAway mobile specialists can complete the SMART repair at your home or workplace. All they need is access to a power socket and off-street parking. ChipsAway Car Care Centres only need your car and the key to complete the repair in their fully kitted out workshops.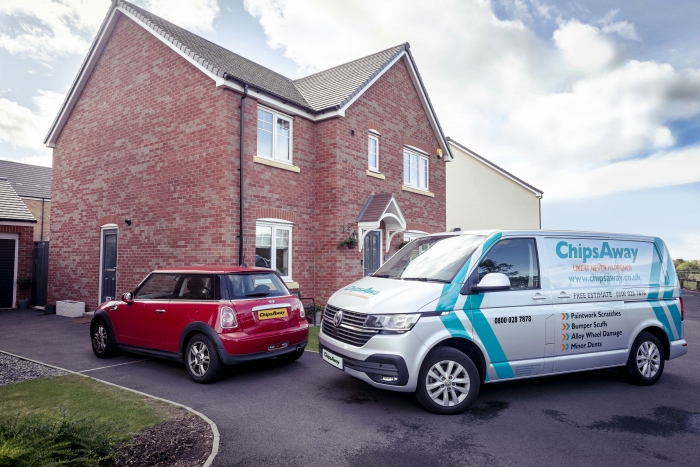 Can you remove dents?
We have ChipsAway specialists all around the country offering minor dent repairs. As well as mobile car repair specialists, we have a series of fully equipped Car Care Centres at select locations across the UK, depending on what is most convenient for you. If the dent has not damaged the paintwork your local specialist with likely recommend a local PDR (paintless dent removal) specialist.
Can I wash my car after the repair?
The short answer is yes. However, you must use a PH-neutral car shampoo or non-acid shampoo. We would also recommend avoiding third-party car washes as they are less likely to use a PH-neutral shampoo.
Is your work guaranteed?
Yes, at ChipsAway we are proud to offer a 'Lifetime Guarantee' on the majority of our services*.
How much does a car body repair cost?
The cost of a car body repair is dependant on a number of factors including the size, depth and location of the damage. However, our minor repairs are typically cheaper than your car insurance excess. Each piece of damage is unique, whether it's a bumper scuff, paintwork scratch, or minor dent, to estimate it accurately, we ideally need to see the damage first. This is why we offer a free, no-obligation estimate service.
When can I book a repair?
To book a ChipsAway repair, you will first need to get a free estimate from your local specialist. The ChipsAway specialist may want to see the damage in person or in some cases can provide an estimate from photos. Once you have received your estimate, you can book an appointment with your local specialist.
*Our guarantee is valid during the customer's period of ownership of the vehicle. Alloy Wheel repairs are covered by a six-month guarantee (rather than lifetime ownership) unless otherwise stated.