Driving (Safely) Home For Christmas
Many motorists take to the roads over the festive period and the last working day before Christmas is often branded 'Frantic Friday' due to the number of drivers on the roads. Most motorists hit the road to see friends and family over Christmas and New Year, so here are our top tips on how to stay safe on the roads this Christmas.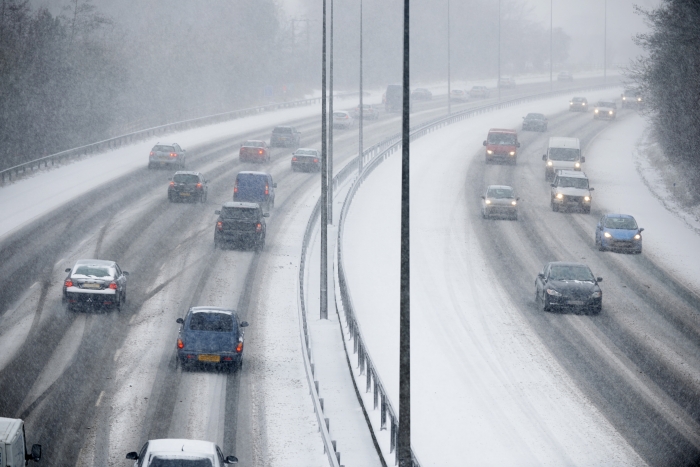 Before Hitting the Road
Before you set off, it is recommended that you complete a couple of car safety checks.
Top up on winter screen wash or antifreeze
Check the oil level
Check tyres for any cracks or splits, plus ensure they have a good tread
Ensure windscreen wipers are working efficiently
After completing the safety checks, there are a few essentials to pack:
De-icer
Emergency winter car kit, available online or in store, from brands such as the AA
Snow Shovel
Torch
Foil blanket
Hi-Vis vest
Umbrella
Jump start cables
Snow grips
Blanket or warm coat
And most importantly, the presents! If you are travelling with high value items, make sure they are hidden out of sight.
Plan the Journey
If you are driving home for Christmas or driving to a new location to be with friends and family, make sure you plan your route. Always check for any disruptions on the roads before setting off, Google Maps has live updates, including congestion, road works and crashes, so if you have a mobile phone check your route before setting off. Alternatively use the in-car navigation system if you have one or a plug-in 'sat-nav' to find the best route. Also ensure the sound on your device is turned up, so you can listen to the directions, rather than becoming distracted by the screen.
When is the best time to travel at Christmas?
As mentioned earlier, the last day before the Christmas break has been named as 'Frantic Friday' in previous years. So it can be difficult to know what time to set off. If you are driving home from work, the time you can set off may be limited, however if you are travelling for a holiday, consider setting off as early as possible to miss the traffic.
If you are driving through the night, remember to take breaks every two hours at a service station and if you are travelling with passengers, asking them to keep talking to you, or even sing to you (just avoid Silent Night!).
Driving Home for Christmas – Playlist
Nothing quite gets you in the Christmas spirit like a Christmas sing song and it's impossible to even think about driving home without thinking of the classic Chris Rea tune. There are so many playlists on Spotify to get you in the mood for Christmas, like this one below. Enjoy and Merry Christmas!