Car Body Repairs in Leicestershire
Welcome to ChipsAway Leicestershire! We offer car paint and dent body repair in Leicester, Hinckley, Loughborough & Surrounding Areas as part of the nationwide ChipsAway network.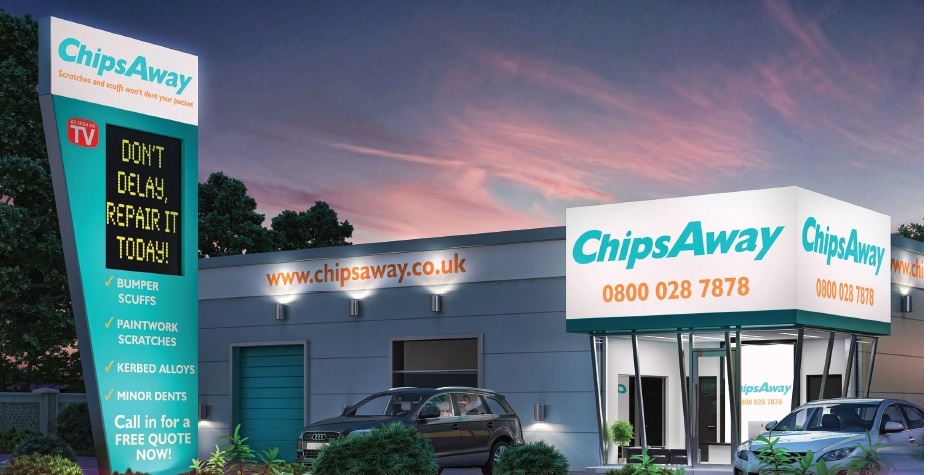 The Leicestershire area is covered by four franchisees, two with Car Care Centre body shops. A ChipsAway Car Care Centre is a fixed-based workshop, which mobile franchisees can expand into if they wish to grow their enterprise.  
 Working from a body shop means that Franchisees with Car Care Centres may be able to complete larger damage than a mobile franchisee, such as larger dents and panel damage. To find out all the services your local franchisee offers, click here. 
ChipsAway Leicestershire Testimonials
"I just wanted to say thanks very much to Barry Peck who repaired my car's rear bumper today. It had a bad scrape / scuff on the corner and now it looks amazing, just like new! I will definitely pass on my recommendations to anyone that needs body work repairing and I will be in touch again should the need ever arise." Steph Sarsfield, Leicester"

"I stupidly scratched my quite new Audi A3 badly by scraping it along a wall while reversing - aaargh!!!  Alan Wilson , the Chipsaway man in Ashby de la Zouch has done a superb job in repairing a difficult set of scratches so my car is restored to its former glory!  His politeness and general great service were a delight and I feel the cost was very reasonable. Thank you." Allan Cole, Ashby de la Zouch

"Warwick Holland in Hinkley came off to fix large multiple scratches on my mint green fiat 500. He gave me an estimate over the phone and arranged to come the following Friday. I was very sceptical of the process and outcome, especially as the car is brand new. When i returned home from work the car was fixed and if i hadn't known where the damage was i would not have been able to even guess. It was seamless. My husband dealt with the transaction on the day and said that he was professional, courteous and very fast. I would recommend this gentleman to anyone who asked me." Dani Atkins, Market Bosworth  
Did you know?
It was recently reported that driverless cars were being tested on a remote track, at the Horiba MIRA vehicle testing facility at Higham on the Hill, near Hinckley in Leicestershire. Not only is this a prime location for self-driving car testing, but the cars which are being tested are so advanced that they can talk to each other, telling each other when they stop and slow down!
Book Your Local Repair
We have ChipsAway Specialists in Leicestershire that are able to repair Paintwork Scratches, Bumper Scuffs, Alloy Wheel Repair, Minor Dents, and Alloy Wheel Refurbishment. If your car has minor body damage, you can request a free, no-obligation estimate from your nearest ChipsAway London specialist. Simply fill in our enquiry form and we'll be in contact within the next 24 hours