Guide to vinyl wrapping
At ChipsAway, we understand the desire to keep cars looking brand new and untarnished for as long as possible. It's this desire which leads many car owners to turn to paint protection film, a.k.a. vinyl wrapping. Read our detailed guide to this product and the wrapping process, and our advice on what to consider before you get your car wrapped. 
What is vinyl wrapping?
Vinyl wrapping is a way of protecting or changing your car paintwork by sticking a layer of plastic vinyl coating over the top of your car's paintwork. The vinyl can be clear to protect the paintwork, or you can choose from a huge range of colours and effects to transform your car's appearance and make it look unique.
Vinyl wrapping is not the same as car paint protection treatments, which are a chemical topcoat that is applied over the paint.
Car wrapping is a complicated process that needs a trained technician, who will (or should) properly prepare the surface of your car, and then apply the plastic layer to all panels, cutting it to fit and blend in seamlessly by hand. Amusingly, vinyl wrapping is sometimes called a 'car bra' when just applied to the front of the vehicle.
Types of vinyl wrapping

Image credit: http://www.executiveautocare.co.uk/vehicle_wrapping.ht
There are three main types of car wrapping:
Clear vinyl wrapping – the most common kind of paint protection film. The purpose of this is to preserve the look of your original paintwork by preventing minor scratches and stone chips from reaching the paint, whilst still keeping the original colour and finish in all its glory.
Coloured vinyl wrapping – this opaque vinyl film is most commonly used to revitalise older cars or personalise brand new models. It can change the car's colour or finish for considerably less than the cost of a paint respray. It allows people to try fashionable styles like matte, pearlescent and chameleon, or just to re-colour areas like the wing mirrors, roof or door panels for a new look. Some companies also offer stencil cut-outs, which can be used to add patterns and designs to cars.
Advertising wraps – If your car is used for business, advertising wraps can be added to show your logo, contact details and relevant imagery is a way of advertising whenever you drive around. In this case, vinyl wraps are added to cars by professional sign writers.
Benefits of car wrapping
If you are the kind of person who likes to put a personal stamp on their car through modifications, or your vehicle is your passion, there are several reasons why you might want to try this approach to car care, including:
The fact that it is so much cheaper than a re-spray of your car. Quality vinyl wrapping should cost at least £1,000, whereas a good, full body re-spray may cost three times as much
It adds a fresh, modern style to even the oldest of cars 
It can transform a car and make the style and appearance personal and unique
It will protect against stone chips and light paintwork scratches
When the vinyl begins to look worn, you can simply replace it
Disadvantages
As with any car modification, in some cases the results can look fantastic, but it's extremely easy to ruin the look of your car with vinyl wrapping, rather than improving it. This is why:
It's very easy for it to be done badly. If you are tempted to use cheap services or unlucky enough to be duped by a cowboy garage, the vinyl will appear cheap, thin, bubbled, ragged at the edges or worse. The PistonHeads forum has some examples of vinyl wrapping gone bad!
Once the wrapping is in place, you need to inform your insurance as it counts as a modification
Bird poo becomes even more of an issue, as it corrodes the soft plastic more easily than the paint underneath
Vinyl car wrapping will get spider webbing more easily (the swirl marks that appear on the surface) which means no more petrol station car washes!
If not fitted correctly, water can become trapped underneath the wrapping, leading to rust. Similarly, when removed, the paint that you were trying to protect can be removed along with the plastic!
Most upsettingly, many people find that when they come to remove the plastic, there are deep scratches in the paint underneath, from the knives used by fitters to cut the vinyl to size! Which means that you have essentially paid to have your car keyed
Should you sustain more serious scrapes or dents in your car, the vinyl would need to be removed in order to be repaired anyway
Our advice
If you intend to have your car vinyl wrapped, we would advise that you shop around to find the most reputable fitter you can and avoid being tempted by low costs. A quality fitter will take pride in their work and should have plenty of cars and testimonials in their portfolio. Good car wrapping should cost at least £2,000; be suspicious if the garage is offering under £1,000.
However, in our view, vinyl wrapping is best left alone unless you have a luxury car. Investing in hand washing and occasional, professional waxing is a safer way to take care of your pride and joy.
If you want to remove unsightly paintwork scratches, ChipsAway mobile technicians can carry out cost-effective car body repairs at your home or place of work, leaving your car looking good as new, with a lifetime guarantee. Fill on our online form today for your no-obligation repair quote. 
And protect your car's paintwork with Supagard Paint Protection system!
Related Posts
What is Autoglym Paint Renovator?
Carnauba wax - How to get the best results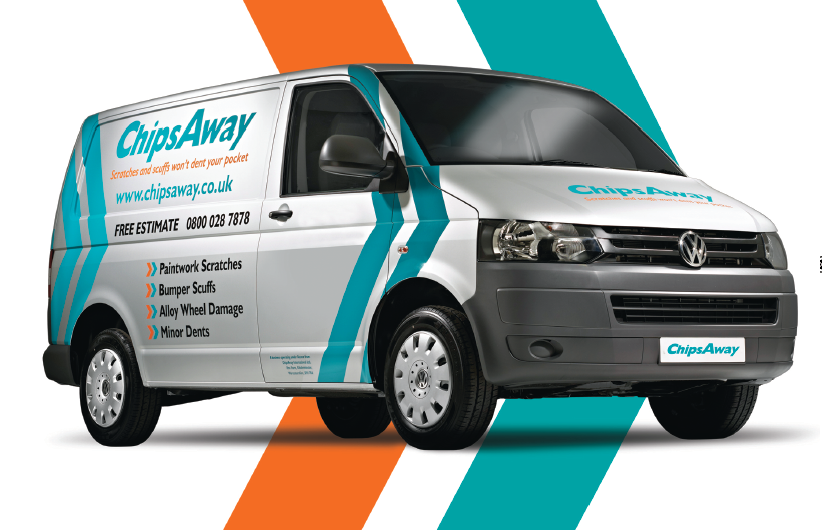 Ready to book your repair?
You're just a few short steps away from fixing that damage!
Get My Free Estimate