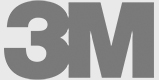 3M
With almost 100 years of automotive industry experience, 3M know all about auto design, manufacture and repair—helping ChipsAway auto body specialists revolutionise the painting process with their products.

BVRLA
Established in 1967, the British Vehicle Rental and Leasing Association is the trade body for companies engaged in the leasing and rental of cars and commercial vehicles.

IMI
As an IMI Awards approved training centre, we are verified as qualified, experienced and committed to ethical conduct and maintaining the highest standards of professionalism in the motor industry.

ISO 9001
ISO 9001 is the internationally recognized Quality Management System (QMS) standard that allows ChipsAway to continually improve our operations and satisfy our customers.

ISO 14001
Using ISO 14001 helps us provide assurance to our stakeholders that environmental impact is being measured and improved.

PPG
As the global leader in transportation and industrial coatings, PPG offer ChipsAway products with innovation, durability, and stability. For nearly 100 years, they've delivered the automotive, commercial fleet and light industrial coatings the world needs.

Supagard
Supagard is the UK's market leader in professionally applied quality car care products and is approved by most leading car manufacturers. It's comprehensive range includes Paint Protection, Fabric protection, Vinyl Protection, Leather Care, Key Recovery and Security Marking with products that offer world class protection and value to both new and used car customers through a massive network of dealers across the country.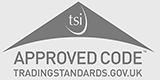 TSI
ChipsAway complies with the Trading Standards Institute to make markets work well for customers, whilst adhering to Consumer Laws.

VBRA
To maintain member status ChipsAway undergoes regular comprehensive audits and is required to meet and maintain high standards in technical ability, equipment and relevant training.